May Day: immigrants show their power
Those who count themselves as friends of immigrant rights, but who doubted the wisdom of today's May Day boycott, predicted two things: 1) that the boycott would be meaninglessly small, and 2) that it would invite widespread reprisals againt workers and students.

At the moment, it seems that neither have come to pass. In terms of size, AP is reporting over 1 million nationally "skipped work and took to the streets Monday" -- a staggering number, especially given divisions among immigrant rights leaders heading into the event.

The South's demonstrations were anchored by the mega-protests in south Texas and Florida, which combined with countless smaller demonstrations across the region, from hundreds in Mississippi to thousands in North Carolina.

And millions more engaged in subtler forms of protest. For example, read this dispatch from rural Siler City, North Carolina, an area with an exploding Latino population. There was no visible demonstration, but the point was clearly made:
Siler City a ghost town as immigrants protest





Immigrants and their supporters took off from work and school to participate in a day without immigrants Monday. The goal is to show Americans how important immigrants are to the community.




All over Chatham County, Hispanic shops and businesses are closed with signs posted on the front doors.

"It's a very quiet day in Siler City. It feels like a Sunday today. There's not many cars in the street," [Latino advocate Illana] Dubester said.

For Gold Kist, one of Siler City's largest Hispanic employers, a day without immigrants meant deciding to shut down.
Economically, the protests did exactly what they were intended to do across the South and country: bring key companies and industry to a halt to show the muscle of new immigrants. And as I noted earlier, what's striking is how most of the employers have simply caved in and allowed the protests to happen.

An AP business reporter surveys the impact and response:
Tyson Foods Inc., the world's largest meat producer,

shut five of nine beef plants and four of six pork plants

in anticipation of widespread absences. Perdue Farms Inc., the nation's third-largest chicken producer,

closed eight processing plants

in seven states. Cargill Meat Solutions, the nation's second-largest beef processor, gave more than

15,000 workers the day off

and closed plants in six states.

Gold Kist, another poultry producer,

shuttered two North Carolina plants

and operated its two Georgia facilities at reduced productivity after many employees failed to heed requests by the company's managers and CEO to show up despite the protests.

"We've tried to be open," said Wayne Lord, a vice president for the Atlanta-based company. "They were urged to come to work today because of our focus on satisfying our customer requirements."

Others publicly supported their employees' cause. Arthur Velasquez, founder and chief economic officer of Azteca Foods in Chicago, said he was "extremely proud" of his workers and noted that illegal immigrants keeps alive companies that need seasonal employees.

"It's a seasonal situation, so people need workers right then and there," he said. "And either that or they don't survive."

Many companies rediscovered what they already knew: They can't operate effectively without the extra help.

Work sites operated in the Washington, D.C., area by Beltsville, Md.-based Manganaro MidAtlantic, a concrete and masonry company where

immigrants comprise up to 75 percent of the work force, were quiet

Monday. John Livingston, a business developer for Manganaro, said his firm has not been able to fill its staffing needs without immigrants for more than a decade.

Low attendance also was the story at hotels in Indianapolis, construction sites in Miami and plant nurseries and landscapers across a wide area.

McDonald's Corp. said some of its employees participated in the rallies, prompting it to operate an unspecified number of its nearly 14,000 restaurants with limited crews, shortened hours or drive-thru service only. The Oak Brook, Ill.-based company did not provide further specifics but released a statement saying it strongly supports U.S. immigration reform.
More reports of immigrants' immense economic clout:
Goya Foods, which bills itself as the nation's largest Hispanic-owned food chain,

suspended delivery everywhere except Florida

, saying it wanted to express solidarity with immigrants who are its primary customers.

The construction and nursery industries were among the hardest hit by the work stoppage in Florida.

Bill Spann, executive vice president of the Associated General Contractors of Greater Florida said

more than half the workers at construction sites in Miami-Dade County

did not show up Monday.

"If I lose my job, it's worth it," said Jose Cruz, an immigrant from El Salvador who protested with several thousand others in the rural Florida city of Homestead rather than work his construction job. "It's worth losing several jobs to get my papers."
In Florida, about of

half the state's farm workers stayed away

from the fields, according to the Florida Fruit and Vegetable Association and many workers abandoned construction sites, according to contracting officials.
There will surely be reprisals, in many forms, but it doesn't look like it will be on the scale the more squeamish leaders feared. Check out the response of this company in Richmond, VA:
Irrigation systems took a day off, for the most part. Annie McSweeney, a sod manager assistant at Collier Cos., a Richmond irrigation company, said, "We are totally OK with [Latino workers] taking the day off . . . . "They would work seven days a week if we let them. They usually work six, so if they want a day off, that is fine."
Tags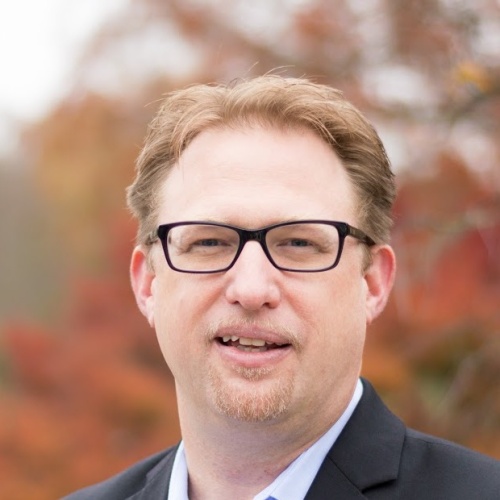 Chris Kromm is executive director of the Institute for Southern Studies and publisher of the Institute's online magazine, Facing South.