Gulf Watch: Katrina politics and the troubled state of our union
Though President Bush focused on domestic matters in last night's State of the Union address, he failed to make any mention of the ongoing recovery from Hurricane Katrina. There was not a single word about the storm and its aftermath in the 5,600-word speech.

In fact, the only acknowledgment of the biggest disaster ever to face our nation was the presence in Laura Bush's viewing box of Craig Cuccia, co-founder of Café Reconcile, a New Orleans nonprofit that works with at-risk youth and fed first responders and residents after the storm.

In last year's address, Bush devoted 165 words to Katrina.

Bush's omission drew criticism from Louisiana elected officials, including Sen. Mary Landrieu (D-La.) and Reps. Charlie Melancon (D-La.), William Jefferson (D-La.) and Bobby Jindal (R-La.), who recently announced that he plans to run for governor against incumbent Democrat Kathleen Blanco. As the New Orleans Times-Picayune reports:
"While we are thankful for the support we have received from the federal government to date, I was disappointed the president did not address the rebuilding efforts on the Gulf Coast following our nation's worst natural disasters," Jindal said. "I hope he will continue to remember our plight and provide the needed resources to help rebuild Louisiana and allow our people to move forward."
Katrina did make an appearance at the top of the Democrats' response, delivered by Sen. Jim Webb (D-Va.):
Let me simply say that we in the Democratic Party hope that this administration is serious about improving education and healthcare for all Americans, and addressing such domestic priorities as restoring the vitality of New Orleans.
But if Democratic leaders from Louisiana have their way, the Bush administration won't be able to remain silent on the ongoing disaster in the Gulf. Spurred by former FEMA Director Michael Brown's charges of partisanship in the Bush administration's Hurricane Katrina response, Louisiana Gov. Kathleen Blanco has asked Congress to create a bipartisan commission to investigate whether politics played a role in the botched relief effort, according to a statement posted to her Web site.

Blanco wants the commission to examine the role of White House political advisors in the response to Katrina and Rita, to take steps to "buffer" FEMA from partisan political agendas, and to achieve parity in distribution of federal recovery funds through standard criteria based on actual damage and need. Says Blanco:
"As evidenced by comments made by former FEMA director Michael Brown this past weekend, these steps are critical to Louisiana's recovery and the federal government's ability to adequately respond to future emergencies. All of us were sickened to hear that while thousands of our citizens were suffering during Hurricane Katrina, political operatives in the White House were playing party politics. These individuals based key decisions of emergency response on the gender and party affiliation of elected officials rather than on the urgent needs of our people."
Brown says the episode to which he referred in his speech Friday at a New York City college took place aboard Air Force One while it was parked at New Orleans' Louis Armstrong International Airport in the days immediately after the storm, the Times-Picayune reports:
While Blanco and New Orleans Mayor Ray Nagin were meeting with Bush in a conference room, Brown said he and some administration officials he declined to name talked in an adjoining office. He said that White House political adviser Karl Rove was not part of the discussions.

"It became apparent during the conversations that there were political considerations. It didn't take a rocket scientist to figure that out," Brown said. "For someone to come out and say these are false allegations, it ticks me off. I'm willing to stand up and tell the truth, why don't some others?"
Spokespersons for the White House have insisted that Brown's charges are untrue, and that any investigation would detract from the ongoing recovery effort, according to the paper:
"Finger pointing more than a year after the tragedy of Hurricane Katrina does not help to rebuild a single home, a single school or a single church," spokesman Blair Jones said while taking a none-too-subtle jab at Blanco's oversight of the recovery. "The federal government has sent over $110 billion dollars to the Gulf Coast for short-term relief and long-term rebuilding. In Louisiana alone, the federal government has secured $7.5 billion for Gov. Blanco's Road Home program and yet only 183 checks have gone from the state-run program to residents to rebuild."
Donald Powell, coordinator of the federal Gulf Coast rebuilding effort, also joined the fray with criticism of Blanco, the Times-Picayune reports:
"After more than a year of my office being a trustworthy and hardworking partner in her efforts, these statements are hurtful and represent an ungrateful attitude towards the American taxpayer," Powell said in a written statement.
Sen. Mary Landrieu (D-La.) told the paper that she supports Blanco's call for a new investigative commission, calling the Republican-controlled House and Senate probes conducted last year "somewhat limited."

Sen. Joseph Lieberman (ID-Conn.) had called for a new investigation into the White House Katrina response during his recent campaign but has since backed away from that position, as we reported earlier this month. However, Landrieu is expected to be appointed to lead a new subcommittee overseeing disaster response, which would give her the power to subpoena White House records.

Landrieu has been a vocal critic of Bush administration funding initiatives that have given proportionately more money to Mississippi than Louisiana, which bore the brunt of the storms' devastation. Last week she criticized administration plans to send 45 percent of $160 million in grants for health care relief funding to Louisiana and 38 percent to Mississippi, when Louisiana suffered 70 percent of the damage.

Earlier this month, she also blasted FEMA's decision to give Mississippi four times more housing money for alternative housing programs for hurricane victims than Louisiana, which sustained more than three times the housing damage as its neighbor:
"After FEMA's continued inability to defend its process, we have no option but to encourage Congress to investigate the process in making these unfair and illogical decisions," Sen. Landrieu said. "In response to repeated questioning, they can only defend their process as 'competitive,' but have never accounted for the most important measure of all -- need. A formula that distributes recovery funds with no regard for where they are most needed simply does not make any sense."
Meanwhile, the Lieberman-chaired Senate Homeland Security and Governmental Affairs Committee will hold a field hearing in New Orleans on Monday, Jan. 29 to consider Hurricane Katrina and Rita recovery issues. For more details on that event, click here.
Tags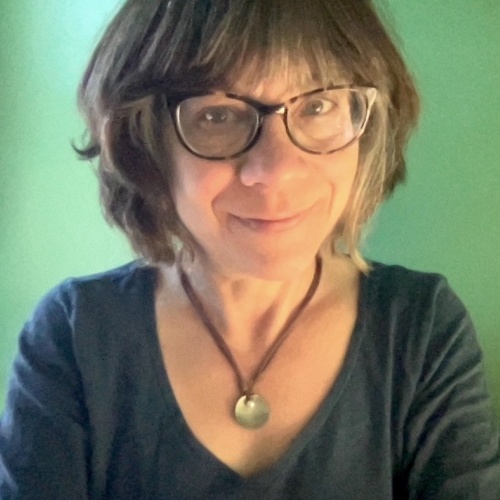 Sue is the editorial director of Facing South and the Institute for Southern Studies.