Gulf Watch: N.O. public housing advocate resists HUD's gag attempt
With controversy continuing to rage over the U.S. Department of Housing and Urban Development's intentions to tear down more than 4,000 public housing units in the New Orleans area and replace them with fewer, more expensive homes, the agency through its local proxy has taken the unusual step of threatening to seek discipline against an attorney who has been speaking out against the plan.

But Bill Quigley says he will not be silenced. At least not that easily.

Late last month, attorneys for the Housing Authority of New Orleans, which was taken over by HUD before Hurricane Katrina, sent a letter demanding that Quigley stop speaking to the press about the planned demolitions and remove statements he made from a video posted to several advocacy and alternative-media Web sites. A Loyola University law professor and director of the school's Gillis Long Poverty Law Center, Quigley is involved in a federal class-action lawsuit challenging the demolition plans.

HANO was upset that Quigley accused the agency of "lying to the public" about the condition of the housing slated for demolition. HUD and HANO have claimed that the units are dangerous and not habitable, but experts have challenged those claims. For example, Massachusetts Institute of Technology architecture professor John Fernandez inspected 140 apartments in the four complexes slated for demolition and in a declaration filed as part of the lawsuit concluded that the tear-downs were unnecessary:
My inspection and assessment found that no structural or nonstructural damage was found that would reasonably warrant any cost-effective building demolitions. While I found a range of Katrina-related damage to these buildings, I did not find any conditions in which the integrity of the structure and exterior envelope of the buildings or the interior conditions of residential units themselves could not be brought to safe and livable conditions with relatively minor investment.
New York Times architecture critic Nicolai Ouroussoff has also criticized plans to destroy the units:
Modestly scaled, they include some of the best public housing built in the United States. ... Solidly built, the buildings' detailed brickwork, tile roofs and wrought-iron balustrades represent a level of craft more likely found on an Ivy League campus than in a contemporary public housing complex."
Photos of the apartments obtained by www.justiceforneworleans.org, a Web site maintained by Quigley, also give lie to official claims of extreme destruction.

But HANO does not want Quigley to state these things publicly. In a Jan. 26 letter, HANO attorneys Stone Pigman Walther Wittmann pointed to Rule 3.6 of Louisiana's Rules of Professional Conduct for attorneys, which holds that a "lawyer who is participating or has participated in the investigation of a matter shall not make an extrajudicial statement that a reasonable person would expect to be disseminated by means of public communication if the lawyer knows or reasonably should know that it will have a substantial likelihood of materially prejudicing an adjudicative proceeding":
This improper conduct poses a serious risk to HANO. ... Due to the seriousness and urgency of this matter and the risk of prejudice to HANO, we must have your response no later than noon Monday, January 29, 2007. If we do not reach an agreement that satisfactorily addresses this problem by that time, we will be forced to seek redress from the Louisiana Disciplinary Board and/or seek intervention by the Court, so that HANO's position in this matter is not harmed any further.
In an Associated Press story on HANO's effort to gag Quigley, constitutional law experts questioned the appropriateness of the agency's move:
To bypass the judge is unusual, and to make the threats is even more unusual," said Michael Gerhardt, a constitutional law scholar at the University of North Carolina at Chapel Hill.

However, he added: "Speaking to the press is of course what we commonly think is protected as a First Amendment protection, but it gets more complicated when you're talking about a lawsuit."

Neil Richards, a constitutional law expert at Washington University in St. Louis, said "generally people are allowed to talk to the press on behalf of their clients, not the least because people are interested in the conduct of public matters in the court."
Quigley himself questioned HANO's tactics in a recent interview with Amy Goodman of Democracy Now, held on the same day that New Orleans police raided one of the complexes and arrested two people who had been occupying the buildings to prevent them from being torn down:
I have been involved in a lot of controversial exchanges and struggles with governmental agencies in the past, but this is really -- to have the federal government and the local government say, "Stop talking to the press," insist that interviews on documentaries be taken down and the like is just -- it's very troubling.
In the end, Quigley decided he would not comply with HANO's demands. The following is from his response letter, which he shared with Facing South:
The thousands of displaced families and their advocates have presented sworn evidence that their apartments are structurally sound, easily repairable, and are in better shape than any housing that will replace them. HUD and HANO have not rebutted this with any sworn evidence. Yet I do want to offer a personal apology to HUD and HANO for saying that they were lying about the habitability of the apartments. There are other ways I could have more politely stated the profound factual contradictions between HUD and HANO's statements and the evidence.

Again, I do not want to allow this matter to divert attention from the injustices committed by HUD and HANO upon the thousands of families who remain wrongfully and illegally displaced from their homes.

Advocacy with the thousands of wrongfully displaced families continues in many places besides this litigation, before Congress, before the Louisiana Housing Finance Agency, before the Louisiana Recovery Authority, before the City Council and in international settings to name a few. HUD and HANO continue to advocate with and before all of these groups. The thousands of families and their advocates must and will continue to do the same.

For the record, my actions and the actions of plaintiffs counsel are not at all prohibited by Rule 3.6 -- they are specifically authorized in the second part of the rule.

Additionally, the attempt by powerful and resourceful national and local public governmental agencies to try to silence speech and other civil rights advocacy with and on behalf of thousands of low-income families displaced by Katrina who are fighting for the right to return to their legal homes raises very serious First Amendment constitutional issues for HUD and HANO.

This attempt to silence civil rights counsel follows the disturbing trend of defendants suing residents and class members for returning to and cleaning up their own apartments and the attempt to wrongfully suggest illegal action on the part of counsel.

While no lawyer looks forward to defending a bar complaint, I will not agree to the demand by HUD and HANO to impose an unprecedented gag rule on civil rights advocacy for and with the thousands of illegally displaced families. I hope after reading this your clients will not direct you to file a bar complaint nor seek the highly unusual step of asking for a gag order in a federal civil rights case. ...

I am confident that after all bodies involved in this matter, legislative, executive, and judicial fully and fairly review all the facts, justice will prevail.
* * *
In the meantime, Congress has turned its attention to what's happening with public housing in New Orleans. The House Committee on Financial Services yesterday held a held a hearing on the federal housing response to Hurricane Katrina at which a HUD official came under fire for the demolition plans, according to the New Orleans Times-Picayune:
Committee Chairman Barney Frank, D-Mass., went so far as to issue an apology to the residents of Louisiana and Mississippi for what he called "a complete failure of the administration here in Washington to respond to that crisis."

Pursuing that theme, the committee hammered away at Roy Bernardi, deputy secretary of the Department of Housing and Urban Development, for plans to demolish four major New Orleans public housing complexes with 3,900 apartments rather than rehabilitate them.

"Why are we replacing units that sustained minimal damage?" asked Rep. Spencer Bachus, R-Ala. "I'm not sure that there aren't 1,000 units that could be opened right away."
Though Bernardi tried to assure the committee that public housing residents' housing needs were being met, the residents attending the hearing weren't buying it, the paper reports:
...[T]he level of distrust of the federal agency became clear during a break in the proceedings when New Orleans public housing residents confronted Bernardi across the witness table.

They said HUD was overstating the damage to public housing and that many apartments could be reopened in short order. They also said that $1,100 disaster rental vouchers, which expire Sept. 30, are of limited use in the New Orleans area, where rents have skyrocketed because of limited availability.

"Why are you playing politics with our lives," said Sharon Sears Jasper, a former resident of the St. Bernard housing complex. "Why are you destroying livable homes? Why do you want to make us homeless?"
Tags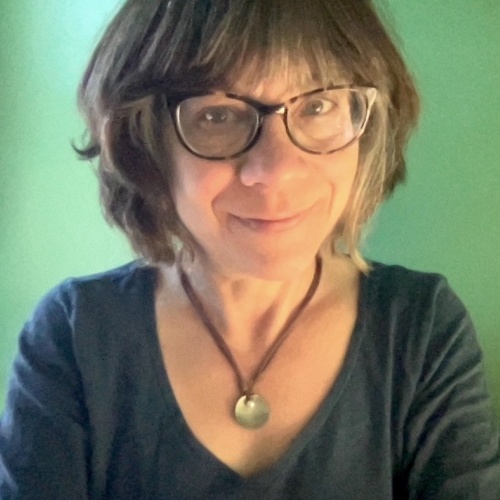 Sue is the editorial director of Facing South and the Institute for Southern Studies.