Coal-burning waste presents 'extraordinary' cancer threat, watchdogs warn
When we consider pollution associated with burning coal for electricity, we typically think about the gases and particulate matter that go up the smokestacks and into the air we breathe. And it's true that air pollution from burning fossil fuels is an enormous problem for the United States, with the process emitting about 17 million tons of pollutants annually, according to federal data. But air pollution is not the only toxic threat posed by coal-fired power plants.

Another concern is what's known as "combustion waste" -- the ash and other wastes captured by pollution-control devices, and the sludge left over from cleaning steam boilers. Over 100 million tons of this combustion waste is generated each year by fossil fuel-burning facilities, according to a 2001 report by the Clean Air Task Force titled "Cradle to Grave: The Environmental Impacts From Coal." The more advanced pollution-capturing technology becomes, the more toxic the waste, which typically includes heavy metals, carcinogenic organic compounds, and radioactive elements.

Each year in the United States, about 24 million tons of combustion waste is sold for use in manufacturing cement, wallboard and fill. But the rest is typically dumped in nearby landfills or surface impoundments, most of which are unlined and lack runoff-collection or groundwater-monitoring systems. Because the federal government exempts combustion waste from hazardous waste disposal requirements, its regulation is left up to an unevenly protective patchwork of state rules.

Consequently, some communities have been exposed to serious health hazards from combustion waste. In North Carolina and Texas, for example, selenium fish consumption advisories have been directly tied to the disposal of power plant waste, according to a report by CATF and other groups titled "Laid to Waste: The Dirty Secret of Combustion Waste from America's Power Plants." Combustion-waste disposal sites at the Tennessee Valley Authority's Widow's Creek and Colbert facilities have led to violations of drinking water and other health standards. A combustion-waste dump facility adjacent to the Chisman Creek power plant in southeast Virginia was named to the federal Superfund program for the most toxic waste sites in the nation. In all, poorly regulated combustion-waste disposal facilities have contaminated surface and groundwater supplies in at least 23 states, the EPA has acknowledged.

At the same time, poor and minority communities have been disproportionately impacted by combustion waste. The poverty rate of people living within a mile of power plant waste facilities is twice as high as the national average, while the percentage of non-white populations within a mile is 30 percent higher than the national average, according to "Laid to Waste."

And now it turns out that combustion waste is even more hazardous to public health than previously realized. According to a draft EPA report summary obtained by several environmental watchdog organizations, the cancer risk for adults and children drinking groundwater contaminated with arsenic from combustion waste dumps can be as high as 1 in 100 -- 10,000 times higher than EPA's regulatory goals for reducing cancer risks.

"Coal combustion waste currently disposed without adequate safeguards poses an imminent and substantial endangerment to health and the environment in dozens of communities throughout the country," says Earthjustice attorney Lisa Evans. "EPA has made no effort to protect the public against these pollution sources for over seven years. We believe it is time to act."

Evans refers to the fact that in 2000, EPA promised to establish regulations for combustion waste disposal. Since then, the agency has met repeatedly with polluters and will soon issue a Notice of Data Availability, which is expected to eschew federal regulations in favor of a voluntary industry agreement. But the voluntary agreement unveiled last fall by a consortium of coal-burning electric utilities offered no controls on the hundreds of existing waste dumps. It also gave industry three years to place monitoring wells around dump sites located within a mile of drinking water supplies.

Meanwhile, the urgency of addressing combustion-waste disposal was underscored by a National Academy of Sciences report released last March that examined the growing practice of dumping such waste in abandoned coal mines under the guise of land reclamation. NAS found that toxins from poorly regulated waste have poisoned drinking water supplies and caused considerable environmental damage, including local extinction of species.

Watchdogs say simple measures could go a long way toward limiting environmental contamination from combustion waste. "Many coal ash disposal sites lack the most basic safeguards such as liners, covers, and groundwater monitoring -- standards that are routinely required for household trash at sanitary landfills," says Eric Schaeffer, director of the Environmental Integrity Project. "In fact, in many cases, the operators are simply dumping the waste straight into groundwater and face no cleanup requirements by states."

A coalition of 27 environmental and public health groups led by CATF, Earthjustice and EIP recently submitted a proposal to EPA detailing ways to protect against pollution from combustion-waste disposal sites and asking the agency to take immediate action to investigate and abate pollution from such sites. The press for federal regulation comes as plans are underway to build as many as 150 new coal-fired power plants across the United States by 2030, significantly worsening the combustion-waste disposal problem. Florida, North Carolina and Texas are among the states where new coal-burning plants are being considered.

"The people who are exposed to a greater cancer risk by drinking water poisoned by coal ash landfills and surface impoundments need to be heard," says Jeff Stant, director of CATF's Power Plant Waste-Safe Disposal Project. "EPA has ignored affected communities for far too long."

For more information about the groups' ongoing efforts to regulate combustion waste, contact Earthjustice's Evans at levans@earthjustice.org.
Tags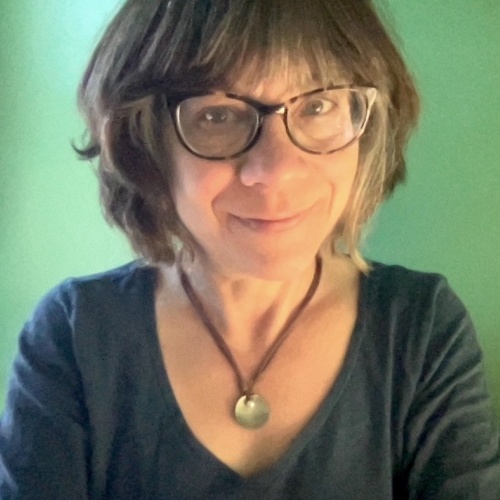 Sue is the editorial director of Facing South and the Institute for Southern Studies.