Gulf Watch: Fair housing wins on Gulf Coast
The U.S. House of Representatives last week approved a bill giving housing relief to people displaced by Hurricanes Katrina, Rita and Wilma. The measure frees up building funds for storm-affected homeowners and protects public housing damaged by the storm. It also extends Federal Emergency Management Agency rental assistance through the end of the year -- one of the major recommendations of the Institute for Southern Studies' recent report, "A New Agenda for the Gulf Coast."

Sponsored by Rep. Maxine Waters (D-Calif.), the Gulf Coast Hurricane Housing Recovery Act requires the government to have plans for replacing housing projects damaged by Hurricane Katrina before tearing them down, grants public housing tenants the right to return, and requires the Housing Authority of New Orleans to identify which residents want to return and to provide public housing or comparable units to those who do. The measure passed by a vote of 302-125 and now goes to the Senate for consideration.

"Today the House of Representatives took a big step in removing many of the obstacles to the recovery faced by Hurricane Katrina victims by passing a bill that will expedite housing opportunities, return residents to public housing, and make permanent rental assistance for all of those people on temporary rental assistance for so long," Waters said in a press statement.

The U.S. Department of Housing and Urban Development and HANO had approved plans to raze the city's four largest public-housing complexes as well as other smaller sites. The demolitions would have cleared the way for an estimated $681 million worth of mixed-income housing but left many poor and working-class families homeless.

The measure did not pass without some controversy, however, as House Republicans successfully attached an amendment that bars some convicted criminals and gang members from receiving housing assistance. The amendment was sponsored by Rep. Bobby Jindal (R-La.) and passed by a vote of 249-176.

The motion requires HANO or any manager of replacement units to deny the return of individuals convicted of crimes involving sex, dealing drugs or domestic violence, or who pose a direct threat to public safety such as gang members. It will provide right-of-return priority to any individual or household who is in compliance with existing public housing resident requirements, including community service and work requirements, or for the purpose of family reunification.

"We must work to keep drugs and violence out of our public housing system, and to ensure that the residents of our public housing are put in a position to succeed," Jindal said in a statement. "To repeat the same mistakes that led to the problems of the past would be irresponsible and unacceptable. Many of our public housing residents are hardworking people, and their families should not be forced to have drug dealers or gang members as neighbors."

Some Democrats -- including committee chairman Barney Frank of Massachusetts -- complained that Katrina victims were being held to a higher legal standard than other recipients of low-income housing across the nation, the Washington Times reports.
 
* * *
In another positive development on the post-Katrina housing front, a coalition of groups advocating for tenants' rights in New Orleans won an important victory earlier this month by getting city council members to drop a proposal that would have blocked construction of any new housing in certain districts except for single-family and two-family homes.

Led by the People's Hurricane Relief Fund's Tenants Rights Working Group, the coalition collected some 10,000 signatures on a petition supporting renters' rights and against price gouging. The coalition also held demonstrations outside the home of New Orleans City Council member Stacy Head and inundated councilors with phone calls and e-mails.

The protest movement was sparked March 1, when council members Cynthia Willard-Lewis and Cynthia Hedge-Morrell proposed a new moratorium on multi-family housing in their eastern New Orleans districts. At-large Councilor Arnie Fielkow agreed to co-sponsor the proposal.

PHRF blasted the plan as an effort to exclude working-class blacks -- especially those who rely on Section 8 rent subsidy vouchers -- from those communities. The Greater New Orleans Fair Housing Action Center and New Orleans Legal Assistance also opposed the moratorium.

"Everyone displaced by the storm has the right to come home. Housing is a human right," public housing resident and TRW member Stephanie Mingo said in a statement (Word document). "That includes housing for working people, particularly people on Section 8. City Council don't have no right to tell people who want to come home where they can and can't live. They're acting like racist segregationists against poor, working Black people. But, we defeated racial segregation in this country, now we'll fight against class segregation and beat it too."

The New Orleans Times-Picayune reported:
...Willard-Lewis said her real target was what she considered an unfair concentration in her district of large low-income apartment complexes that often became blighted and threatened property values and the quality of life in nearby single-family neighborhoods.
Instead of the moratorium, Willard-Lewis proposed two alternative measures. One, approved unanimously by the council, calls on the Louisiana Housing Finance Agency to give council members an opportunity to provide input into the agency's decisions in order to ensure that tax-credit projects are fit residents' desires on rebuilding. The other, expected to be voted on next week, says the council won't support issuing low-income tax credits for any development with 100 or more units "without public input from the (affected) neighborhood," according to the Times-Picayune. Residents from more than 15 eastern New Orleans neighborhood associations recently created a commission to give such input, the paper reported.

According to a PHRF statement, the coalition's protest at the March 15 council meeting
 
"...marked the first occasion since the Hurricane and Great Flood where renters and tenants spoke and acted on their own behalf and were directly included in the decision making processes of the government determining the course of the city's reconstruction. To this point the reconstruction process has been totally dominated by developers, property owners, and designers. Another critical development was the organic connections and identifications made by private and public market renters as "tenants". This emerging consciousness is critical for the development of the TRW, which seeks to unite public and private market renters into one powerful organization or block to win Affordable Housing and the Right of Return.
The coalition plans to continue pressing for an ordinance that would ban price gouging and implement rent control.
Tags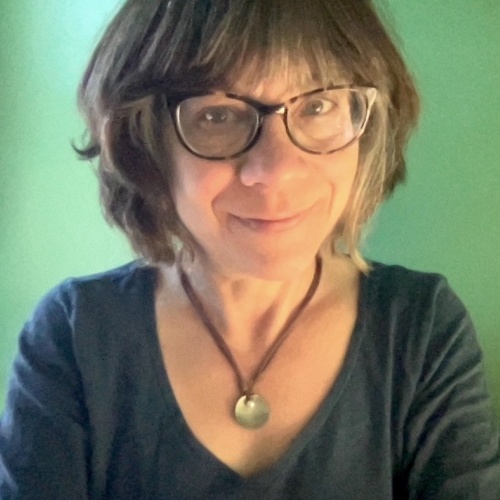 Sue is the editorial director of Facing South and the Institute for Southern Studies.