Did Durham D.A. exploit mentally unstable woman for political gain?
Sordid revelations of prosecutorial misconduct just keep coming in the Duke lacrosse rape debacle.

Yesterday North Carolina Attorney General Roy Cooper announced that his office had dropped all charges against the three young men who had been accused of sexually assaulting one of two women hired to perform a striptease at a rowdy party held in an off-campus team house last March. Cooper took over the cases in January following public outcry over Durham District Attorney Mike Nifong's numerous ethical lapses, which included making inflammatory comments to the media early in the investigation and withholding from defense attorneys evidence that could prove the players' innocence.

The incident occurred while Nifong was embroiled in a tough Democratic primary race. Amid intense media coverage of the rape allegations, Nifong won the primary and then went on to win the general election. His trial on ethics charges brought by the state bar is scheduled for June.

"We believe that these cases were the tragic result of a rush to accuse and a failure to verify serious allegations," Cooper said in a statement delivered at a crowded press conference held in a Raleigh, N.C. sports arena. "Based on the significant inconsistencies between the evidence and the various accounts given by the accusing witness, we believe these three individuals are innocent of these charges."

At the same time, the attorney general said his office would not pursue criminal charges against the accuser, Crystal Gail Mangum, a 28-year-old mother of three and a U.S. Navy veteran. When the alleged incident occurred, she was attending Durham's historically black North Carolina Central University while working as a stripper and escort.

"We have considered that," Cooper said. "Our investigators and our attorneys who talked with her over a period of time think she may believe many of the stories she's been telling. We believe it's in the best interest of justice not to bring charges."

At a later press conference held by the exonerated players and their attorneys, Joe Cheshire, counsel for former team co-captain Dave Evans, said he agreed with Cooper's decision.

"I think the attorney general has made a wise decision about that," he said. At one point during the legal proceedings, the defense attorneys had filed a motion seeking the women's medical records, which remain sealed.

There were questions about Mangum's mental well-being from the outset of the case. On the night of the party, for example, she reportedly appeared impaired, eventually passing out on a porch at the lacrosse house. After the atmosphere inside grew hostile, with some of the partygoers allegedly making racial slurs and threatening the dancers physically, fellow dancer Kim Roberts drove to the parking lot of a nearby grocery store, where a security guard described Mangum as "out of it."

When police arrived, they involuntarily committed Mangum to the Durham Access Center, a mental health and substance abuse facility, which is where she first claimed that she had been raped. She was then transferred to Duke University Medical Center, where an exam failed to find injuries consistent with sexual assault. Nevertheless, Mangum continued to insist that she had been gang-raped, though no DNA evidence was found to confirm her claim. In addition, her descriptions of her attackers kept changing.

While those facts alone should have served as a warning for the prosecutor to proceed cautiously, Mangum also had a prior history of mental instability. The manager of a strip club where she previously worked reported that she passed out frequently while onstage. In 2002, she stole a taxi from a lap-dance customer and then tried to run over a pursuing deputy, eventually pleading guilty to several charges including driving while impaired. In 1998, Mangum told authorities that her now ex-husband threatened to kill her, but charges against him were dropped after she failed to appear for the court hearing. And in 1996, she told police in nearby Creedmoor, N.C. that she had been raped by three men several years earlier, but she did not pursue those allegations, either.

Then there is the matter of Mangum's mysterious discharge from the Navy. She enlisted in 1996 for two years of active duty followed by six years in the reserves, and began serving in the summer of 1997. However, she was discharged the following year, and the Navy has not disclosed the reason. In addition, Essence magazine reported that the year before the alleged Duke rape incident, Mangum was hospitalized in Raleigh, N.C. for what her mother described as a "nervous breakdown."

Had Nifong sincerely cared about justice, he would have acknowledged Mangum's fragile mental state and carefully vetted her statements before subjecting the accused players and their families to a year of living hell -- and before subjecting the accuser herself to intense media scrutiny, some of which has been quite vicious. For example, columnist John Podhoretz writing in today's New York Post savages Mangum as a "liar," despite the attorney general's assertion that Mangum apparently believes the stories she's telling. Podhoretz writes :
Her name is Crystal Gail Mangum, and she should not escape the world's scorn because she is poor, or because she is black, or because her life circumstances led her to work as a "stripper."
But in fact, Mangum appears to be a mentally unstable person who was exploited by an ambitious D.A. to further his political career. Is it really she who deserves the world's scorn?

As Cooper said at yesterday's press conference, "There were many points in this case where caution would have served justice better than bravado."

That's something media pundits should remember, too.
 
* * *
Meanwhile, the defense attorneys in the lacrosse case are sounding the alarm over the fact that North Carolina's relatively new open discovery law -- which ultimately led to the disclosure of DNA evidence clearing the players -- is under fire.

"It's ironic that, as we speak, there is legislation pending that would roll back the open file discovery law only gained three years ago," Cheshire warned yesterday during the players' press conference.

The state legislature passed the law following the 2004 re-trial and acquittal of Alan Gell, a young Bertie County, N.C. man convicted of murder six years earlier and sentenced to death after prosecutors withheld evidence pointing to his innocence. The law now requires prosecutors to share their complete file with defense attorneys before trial.

The lawyers in the lacrosse case used the law to force Nifong to open his files and turn over evidence that supported the players' claims that no assault had occurred that night. Before the law was passed, Nifong would have been able to withhold that material from the defense until after the witness testified.

But now, several state legislators are working with prosecutors to roll back portions of that law. According to Maitri "Mike" Klinkosum, an attorney with the Wake County Public Defender's Office, the proposed legislation would strike the discovery law's current requirements relating to disclosure of confidential informants and work product.

"My opinion is that prosecutors saw what happened to Nifong and got worried," Klinkosum tells Facing South. "If these changes had been in effect during the Duke rape case, the defense attorneys wouldn't have been able to uncover the DNA evidence."

The N.C. Academy of Trial Lawyers is working behind the scenes to keep the bills from becoming law. The primary sponsors of the legislation on the House side are Reps. Ray Warren (D-88), a former sheriff, and Timothy Spear (D-2), a retired superior court clerk. The primary sponsor on the Senate side is Majority Leader Tony Rand (D-19), an attorney who works as a consultant with a medical device firm.

At the same time, the Duke lacrosse case has sparked a push for changes in state law to curb "rogue" prosecutors, as Cooper called Nifong.

The Attorney General said he would propose a law giving the N.C. Supreme Court authority to remove prosecutors from cases under certain circumstances. In addition, the former Duke lacrosse players -- who have acknowledged that their parents' wealth gave them access to counsel typically denied to the poor -- have called for new state laws requiring grand juries to keep a record of information used to back up indictments and providing greater checks and balances on district attorneys.

"I hope to use my experience to prevent this from ever happening again to anyone," said exonerated player Collin Finnerty.
Tags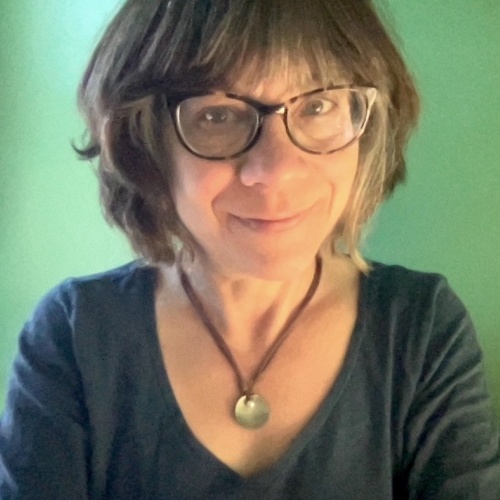 Sue is the editorial director of Facing South and the Institute for Southern Studies.