Gulf Watch: House OKs affordable housing fund for Gulf Coast
Help could be on its way to hurricane-stricken areas of Louisiana and Mississippi thanks to legislation passed yesterday by the U.S. House of Representatives toughening oversight of scandal-wracked home mortgage giants Fannie Mae and Freddie Mac.

That's because the measure would also create an affordable housing fund to help rebuild storm-ravaged communities.

The Federal Housing Finance Reform Act would take 1.2 percent of the portfolio value of the government-sponsored mortgage companies and put it into a fund for the construction and rehabilitation of affordable housing. The money would then go to the states, which would be responsible for allocating it to housing providers. In the first year of the fund's five-year life span, all of the money -- expected to be about $500 million -- would go to hurricane-afflicted areas of Louisiana and Mississippi.

Louisiana, which suffered 80 percent of the storm damage, would get 75 percent of the money. That represents more proportionate funding than was offered by some other programs designed to address storm victims' housing needs. For example, the Federal Emergency Management Agency recently awarded 70 percent of its Alternative Housing Pilot Program grants to Mississippi, even though that state suffered less than 25 percent of the housing loss caused by Katrina.

A lack of affordable housing remains one of the biggest barriers to Gulf Coast recovery. In fact, a post-Katrina status report released last month by the Albany, N.Y.-based Nelson A. Rockefeller Institute of Government and the Public Affairs Research Council of Louisiana concluded that it represented the most pressing problem facing reconstruction:
By far, the one issue that dominates the recovery effort is housing -- that is, the lack of it. In all of the hard-hit areas -- even those where economies seem to be mending -- the problem of affordable housing continues to defy resolution. Many efforts now underway are the result of nonprofit and volunteer groups, and some developers willing to take a risk. But what is under construction or in the planning stages now is not nearly enough to meet the demand. Thousands remain in FEMA trailers across Louisiana and Mississippi, while thousands more are on the streets.
Though the bill -- whose primary sponsor was Financial Services Committee Chair Barney Frank (D-Mass.) -- ultimately passed the House in a bipartisan 313-104 vote, it still generated considerable controversy, the New Orleans Times-Picayune reports:
With a sizable chunk of money in play, there were many hands grabbing at it. Rep. Kevin Brady, R-Texas, tried unsuccessfully to steer 10 percent of the money to his state, and Rep. Eric Cantor, R-Va., sought to spread it among all of the states that have suffered natural disasters. He too failed.

Rep. Spencer Bachus, R-Ala., said the House had spent enough recently on hurricane-damaged states.

"This bill creates $3 billion, much of which will go to Katrina. Well, it was only two months ago that we appropriated $3 billion for Katrina," Bachus said. "We didn't need $6 billion; we needed $3 billion."

The conservative Republican Study Committee took particular aim at the bill's affordable-housing fund. One member suggested it was tantamount to "socialism" to snatch profits from private corporations, and the group's briefing materials called it a "tax on consumers."
To call Fannie Mae and Freddie Mac "private" corporations and leave it at that is rather misleading. In fact, the companies are what are known as "government-sponsored enterprises": While privately owned and operated by shareholders, they are protected financially by the federal government. They enjoy access to a line of credit through the U.S. Treasury, exemptions from state and local income taxes, and freedom from certain Securities and Exchange Commission registration requirements.

What especially bothers the RSC, led by Rep. Jeb Hensarling (R-Texas), is the fact that the grant funds could be provided to organizations whose politics it finds objectionable. In a list of talking points issued on the measure, the group charges that these grant recipients could ultimately use the funds for political activities -- even though acknowledging that the bill expressly disallows that:
While the bill does prohibit the use of these grant funds for political activities, advocacy, lobbying, etc., many conservatives in the past have expressed concerns that the Fund could still be used by liberal entities to displace other funds. Money is fungible, so that if a group cannot use Fund grants for political activities, it could certainly have more money freed up for political activities because of the injection of Fund grants.
The RSC points out that the largest organizations working on affordable housing issues include ACORN, the National Council of La Raza and Housing Works -- all of whom it criticizes for "partisan, liberal political activities." ACORN, it charges, "led voter registration efforts against Republicans, with allegations of voter fraud in Florida, Ohio, and North Carolina." The group is the nation's largest community-based organization representing low- and moderate-income people.

But what RSC does not mention is that the allegations against ACORN were just that: allegations. Three lawsuits brought against the organization for voter fraud in the wake of the 2004 election were all dismissed, while criminal investigations of voter fraud claims ended in Colorado, Wisconsin, Florida, and Ohio after authorities found no evidence of any pervasive fraud or wrongdoing by ACORN. In fact, a federal judge in South Florida ruled that some of the accusations made against the group were so baseless that they amounted to defamation, according to the St. Petersburg Times.

In order to shore up its case against ACORN, RSC trots out a report on the organization from the Employment Policies Institute. But it does not mention that EPI is a front group created by Berman and Company, a Washington public-affairs firm owned by Rick Berman, who lobbies for the restaurant and hotel industries, according to the Center for Media & Democracy's Sourcewatch project:
EPI, registered as a 501(c)(3) tax-exempt organization, has has been widely quoted in news stories regarding minimum wage issues, and although a few of those stories have correctly described it as a "think tank financed by business," most stories fail to provide any identification that would enable readers to identify the vested interests behind its pronouncements. Instead, it is usually described exactly the way it describes itself, as a "non-profit research organization dedicated to studying public policy issues surrounding employment growth" that "focuses on issues that affect entry-level employment." In reality, EPI's mission is to keep the minimum wage low so Berman's clients can continue to pay their workers as little as possible.
Given that ACORN is an outspoken advocate for a living wage, it's no wonder EPI and its RSC allies would seek to discredit the group.

Fortunately, RSC's talking points did not stop the House from passing this much-needed legislation. However, the bill now goes to the Senate -- which, as the Times-Picayune points, out "has failed to act on a raft of House-passed hurricane-recovery measures since January."
Tags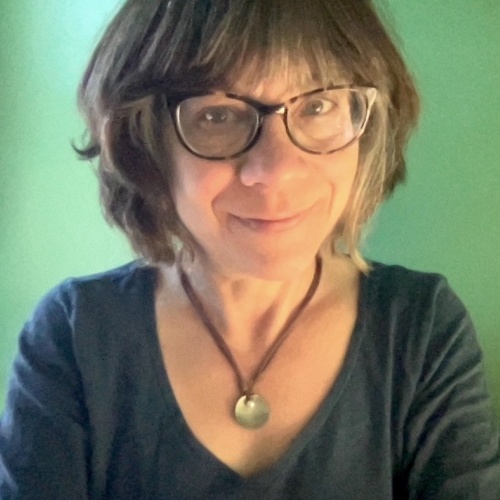 Sue is the editorial director of Facing South and the Institute for Southern Studies.