Gulf Watch: Problems still beset hurricane readiness systems
With what's expected to be an unusually active hurricane season just weeks away, concern is mounting about serious problems still afflicting the nation's readiness and response systems almost two years after Hurricane Katrina.

This week the new director of the National Hurricane Center charged that his superiors are wasting millions of dollars on unnecessary public-relations efforts while shortchanging storm forecasters, the Miami Herald reported:
Bill Proenza, who took the hurricane center post in January, said top officials at the National Oceanic and Atmospheric Administration are spending $4 million on a ''bogus'' 200-year NOAA anniversary celebration.

That celebration is part of a broader campaign to publicize NOAA and its leaders, Proenza and other critics said, while diminishing the identity of its best-known components, the National Weather Service and the hurricane center.

Meanwhile, Proenza said, NOAA has cut $700,000 from a crucial hurricane research program and allowed other important initiatives to go unfunded, but it wants to spend money to change the widely recognized center's name to the "NOAA Hurricane Center."

In the immediate aftermath of Hurricane Katrina, Proenza and former hurricane center director Max Mayfield said, NOAA even ordered them to remove the National Weather Service logo from official tracking maps and retain only the NOAA logo. They refused.
Proenza told the paper that it's getting to the point that he "cannot tolerate" the situation.

FEMA Director R. David Paulison also raised concerns about NOAA's re-branding effort, urging the agency to "not make a rash decision," the paper reported. The fear is that if the National Weather Service loses its identity, its funding would be absorbed -- and possibly diluted -- by NOAA.

Proenza and Paulison made their comments during press interviews while attending the Florida Governor's Hurricane Conference taking place this week at the Broward County Convention Center.

Meanwhile, Paulison on Tuesday admitted during a House Homeland Security hearing -- titled "The 2007 Hurricane Season: Are We Prepared?" -- that FEMA still has not completed its updated federal disaster plan, drawing fire from some lawmakers, USA Today reported:
Chairman Bennie Thompson, D-Miss., called the delay "very disturbing" and said, "FEMA will have a lot of explaining to do if it is not ready when a hurricane makes landfall this season."
William Jenkins, director of homeland security issues with the Government Accountability Office, also testified to problems with FEMA's readiness for another major storm. He pointed to questions about the working relationships between the Federal Coordinating Officers, who make mission assignments to federal agencies for response and recovery in regions at risk for hurricanes, and Principal Federal Officials, who provide "situational awareness" to the Homeland Security secretary. As he summarized:
It is critically important that the authorities, roles, and responsibilities of these designated FCOs and PFOs be clear and clearly understood by all. There is still some question among state and local first responders about the need for both positions and how they will work together in disaster response.
In addition, Jenkins expressed worries about the status of various FEMA efforts to address situational assessments, emergency communications, evacuations, search and rescue, logistics, and mass care and sheltering:
In various meetings with us and in congressional testimonies, FEMA has described a number of initiatives to address identified deficiencies in each of these areas and progress is being made on these multi-year efforts. However, none of these initiatives appear to have been tested on a scale that reasonably simulates the conditions and demand they would face following a major or catastrophic disaster.
During the hearing, lawmakers also repeatedly voiced concerns about whether a National Guard stretched by war-zone deployments had enough resources to respond to natural disasters. Paulison told the committee, "We are going to prepare for whatever storm comes our way with what we have."

But some governors say what they have might not be enough in a big storm. Speaking during a telephone news conference held Monday, North Carolina Gov. Mike Easley warned that the Iraq war has depleted his state National Guard's fleet of vehicles, communications equipment and other gear, the Raleigh News & Observer reported. Easley said there was enough equipment to handle hurricanes up to Category 3, but the state could find itself without adequate resources to handle a bigger storm or what he called a "no-notice" disaster.

Other states that have also raised concerns about shortages of Guard equipment include Florida, Arkansas, Illinois and California, according to the Sarasota Herald Tribune. In addition, Kansas Gov. Kathleen Sebelius complained that shortages of equipment and well-trained personnel impeded the Guard's response to tornadoes that recently hit her state.

This does not bode well for those of us facing a potentially fierce hurricane season -- and especially not for those of us who are still struggling to recover from past storms.
Tags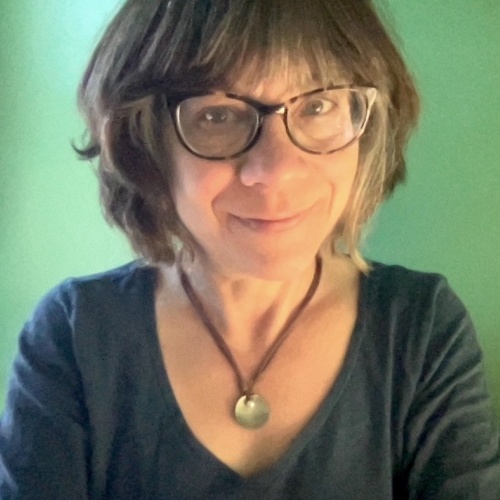 Sue is the editorial director of Facing South and the Institute for Southern Studies.