Texas governor defeated on controversial vaccine mandate
Texas Gov. Rick Perry's executive order mandating that public schoolgirls receive a new vaccine against a virus that can lead to cervical cancer was rescinded this week by state lawmakers by an overwhelming vote of 181 to 3 -- a move that represents a triumph of public-health precaution over a corporate money grab.

On Feb. 2, Perry, a Republican, issued an order that required all sixth-grade girls to be inoculated with Gardasil, a vaccine manufactured by pharmaceutical giant Merck that's been found to protect against some of the most common strains of human papillomavirus. HPV causes genital warts and abnormal cervical cells, which can lead to cancer if left untreated.

Perry chastised lawmakers for their action in an emotional press conference during which he showed a big-screen video of 31-year-old cervical cancer patient Heather Burcham of Houston, who spoke from her bed with an oxygen tube up her nose, the Houston Chronicle reported:
"In the next year, more than a thousand women will likely be diagnosed with this insidious yet mostly preventable disease," said Perry. "I challenge legislators to look these women in the eyes and tell them, 'We could have prevented this disease for your daughters and granddaughters, but we just didn't have the gumption to address all the misguided and misleading political rhetoric.' "
Despite his efforts to paint himself as a women's health advocate, Perry's championing of Gardasil has been troubled by the appearance of conflicts of interest. The Associated Press reported earlier this year that one of Merck's three lobbyists in Texas is Mike Toomey, Perry's former chief of staff. In addition, Perry had a meeting with key aides about Gardasil on Oct. 16, 2006 -- the same day Merck donated $5,000 to his campaign, according to the AP.

Merck engaged in an aggressive lobbying campaign to get states to impose Gardasil mandates, suspending the effort earlier this year amid growing criticism. The company carried out the campaign through funds provided to Women in Government, an organization of female state legislators, some of whom have introduced legislation promoting Gardasil. To date, 39 states and the District of Columbia have considered some sort of pro-Gardasil legislation, with 25 states considering mandates, according to the National Conference of State Legislatures. Virginia and the District of Columbia have already approved those mandates, the Washington Post reports.

The mainstream media have tended to portray Gardasil's foes as religious conservatives or people who reflexively oppose the use of all vaccines. But there are other reasons to be wary of Gardasil mandates; even the venerable Journal of the American Medical Association came out against them in a recent editorial titled "Public Health vs. Private Wealth."

For one thing, the vaccine is not without potential serious side effects. Of the 11,813 people who received Gardasil in the clinical trial leading to its approval, nine developed arthritis, indicating an autoimmune reaction to the inoculation, according to a report by cancer expert Dr. Ralph Moss. If 2 million girls were vaccinated annually, that would put the anticipated number of arthritis cases each year at about 1,520 -- not an insignificant figure, especially considering that transmission of the virus is preventable by other means, and that cervical abnormalities caused by HPV can be detected by Pap tests and treated before they become cancerous.

There have been safety problems with other federally approved vaccines in the past. In the 1990s, for example, the Food and Drug Administration approved Wyeth's RotaShield vaccine against a virus that can cause severe diarrhea in babies. But by 1999, the agency was forced to withdraw RotaShield after doctors found it put babies at a higher risk of intussusception, a potentially life-threatening intestinal condition. And last year, FDA approved another anti-rotavirus called RotaTeq made by Merck. Though clinical trials found no significant risk of intussusception, the FDA earlier this year announced that 28 babies who got the shot developed the disorder.

JAMA pointed out that state Gardasil mandates raise liability and compensation concerns:
By making the vaccine mandatory, the state would probably complicate tort claims, with some courts holding that the manufacturer had no (or reduced) responsibility for consumer harms. Ethically, if the state mandates an intervention, it should also provide a compensation system, for example, through the no-fault National Vaccine Injury Compensation Program. As with other vaccines, issues of legal liability and fair compensation must be considered carefully.
And then there's the considerable cost of Gardasil. Merck's base price for the vaccine is $360, with administration fees adding another $100 or so. Given that it's still unknown whether Gardasil provides lifelong protection from HPV or would have to be administered periodically, that would put a potentially big financial burden on girls and their families -- and big bucks into Merck's coffers. Expected annual sales of Gardasil have been estimated at $4 billion.

Finally, it should be noted that women who get regular Pap tests almost never die of cervical cancer. Yet ironically enough, Gov. Rick Perry in 2001 vetoed a bill that would have provided cancer screening to poor women.

So much for his commitment to women's health.

(ADDENDUM: Since publishing the above post, I came across an article in today's Los Angeles Times that reports on a study published in the New England Journal of Medicine that raises serious questions about Gardasil's efficacy. While the vaccine blocked almost all infections by the two HPV strains that it targets, it reduced the incidence of cancer precursors by only 17 percent overall. The data suggested that blocking the targeted strains "might have opened an ecological niche that allowed the flourishing of HPV strains previously considered to be minor players, partially offsetting the vaccine's protection," the paper reports. Another reason to approach Gardasil mandates with caution.)
Tags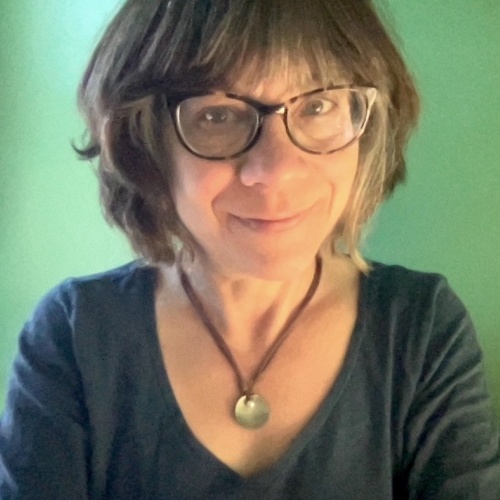 Sue is the editorial director of Facing South and the Institute for Southern Studies.