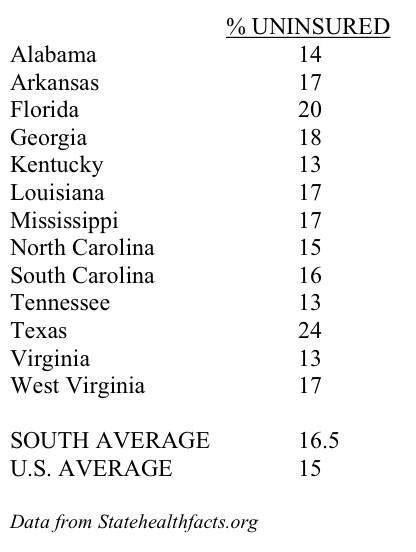 Despite a limited first-weekend release, Michael Moore's new film "Sicko" about the critically ill condition of the U.S. health care system managed to earn $4.5 million as well as a place in history for the second-highest opening by a documentary. It was surpassed only by Moore's own 2004 hit, "Fahrenheit 9/11."

I saw "Sicko" last night. I laughed. I cried. And I agreed with E! Online's Reel Girl, who called it "a beyond brilliant, nonpartisan exposé on American politics that should be mandatory for every student in America."


Inspired by the film, I thought it would be interesting to take a look at insurance status across the South. Though Moore's film is primarily about people who have health insurance but still have difficulty getting needed care rather than the almost 50 million uninsured Americans, the problems many of us have in finding affordable health coverage is also evidence of the current system's failure (at least if we measure success by health security rather than insurance company profits).

The South does have a higher percentage of uninsured residents than the nation as a whole -- which is not altogether surprising, considering the region's historically higher poverty rates, and its serious and well-documented health status problems. But I was particularly struck by the unusually high rate of uninsured people in two Southern states: Texas, where 24 percent of the population lacks health insurance, and Florida, at 20 percent. I would note that both states were recently governed for more than one term by Bushes. So should it really be any surprise then that the number of the uninsured is climbing nationwide under former Texas Governor-turned-President George W. Bush, a major recipient of funds from the insurance industry lobby?
Tags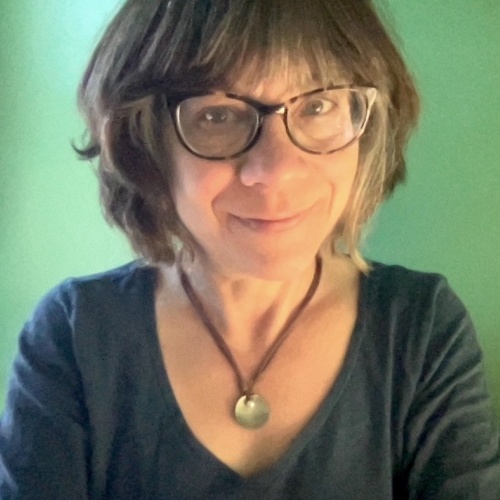 Sue is the editorial director of Facing South and the Institute for Southern Studies.