SPECIAL INVESTIGATION: Who's behind the attack on state climate policy?
HOSTILE CLIMATE

The Center for Climate Strategies wants to help states cut global warming pollution. A North Carolina think tank funded by energy interests wants to stop them.


By Sue Sturgis

Given Washington's reluctance to tackle global warming, many states have recently taken the initiative, drawing up their own plans to cut carbon emissions. For help, 25 states have turned to the Center for Climate Strategies, a nonprofit group of scientists, engineers, business strategists and policy experts who guide states in figuring out how to best reduce greenhouse gas pollution.

But in recent months, the Center has become the target of concerted attacks by the John Locke Foundation, a conservative North Carolina-based think tank that opposes strict environmental regulations. A longtime skeptic of prevailing climate science, which it criticizes as "alarmist," Locke has published a series of scathing attacks directed at the Center in its own publications and other outlets including the American Spectator, Washington Times, Washington Examiner and the Seattle Post-Intelligencer.

Why the hostility? Among Locke's criticisms is that the Center for Climate Strategies was founded by an "environmental advocacy group." In fact, it was created by a business-friendly organization, the Pennsylvania Environmental Council, whose current directors include representatives from leading energy companies like PPL Corp., Inter-Power, Exelon and Reliant.

Locke also criticizes the Center for taking money from foundations that it accuses of being "on the global warming panic train," among them the Rockefeller Brothers Fund, the Turner Foundation and the Heinz Endowments.*

But Locke's diatribes against the Center fail to disclose the potential bias in its own funding sources. According to an Institute for Southern Studies analysis of the group's tax returns, the John Locke Foundation received at least $126,500 from outfits with ties to the fossil-fuel industry between fiscal 2002 and 2005.

Looming large behind a number of Locke's funders is ExxonMobil. Since 1998, the oil giant has funneled more than $16 million to several dozen advocacy organizations in an effort that a recent Union of Concerned Scientists report described as seeking "to deceive the public about the reality of global warming" by "using seemingly independent front organizations to publicly further its desired message."

Among the fossil-fuel-tainted contributions the Locke Foundation has received:

* $70,000 from the Claude R. Lambe Charitable Foundation, one of the Koch Family Foundations operated by billionaires David and Charles Koch of Koch Industries, the largest privately owned oil company in the United States.

* $20,000 from the Cato Institute, an anti-regulatory think tank that was co-founded by Charles Koch. Cato has received at least $110,000 from ExxonMobil since 1998, according to ExxonSecrets.org, a Web site sponsored by Greenpeace USA. ExxonSecrets.org also reports that Cato has received funds from such other fossil-fuel interests as the American Petroleum Institute, Chevron and Shell Oil.

* $15,000 from the Reason Foundation, an anti-regulatory think thank that's received $381,000 from ExxonMobil since 1998, according to ExxonSecrets.org. Reason has also received funds from the American Petroleum Institute, BP Amoco and Koch Industries.

* $10,000 from the Atlas Economic Research Foundation, an anti-regulatory think tank that's received $780,000 from ExxonMobil since 1998, according to ExxonSecrets.org. Charles Koch is also a major funder.

* $6,500 from the Center for Energy and Economic Development, a Texas-based nonprofit dedicated to protecting the viability of coal-based electricity.

* $5,000 from the DCI Group, a Republican lobbying firm that has received $140,000 from ExxonMobil since 1998, according to ExxonSecrets.org.

The John Locke Foundation's biggest funder is James Arthur "Art" Pope, who founded the organization and has given it more than $8 million since 2002. A former Republican N.C. state representative, Pope has served on the boards of the Exxon-funded Atlas Economic Research Foundation, as well as Citizens for a Sound Economy, another Koch-founded group that's also taken more than $380,000 from ExxonMobil since 1998.

Aside from being a prominent politico -- his hometown paper has dubbed him "the knight of the right" -- Pope is president and CFO of Variety Wholesalers, a company operating more than 500 discount retail stores in 14 states. Though not an energy firm, Variety does have an economic interest in avoiding gas taxes -- a proposal embraced catalogued* by the Center -- since its profits depend on importing and distributing foreign-made goods as cheaply as possible.
* * *
The John Locke Foundation stepped up its crusade against the Center for Climate Strategies this September, when it teamed up with the Heartland Institute to host a conference call promising to expose the Center's "hijacking of climate policy."

The Heartland Institute was a natural ally: The Chicago-based think tank has long fought any attempts to curtail global warming pollutants. Heartland has also taken at least $791,500 from ExxonMobil since 1998, according to ExxonSecrets.org, and the Union of Concerned Scientists found that nearly 40 percent of the funds the institute got from the oil giant were earmarked for fighting climate change regulations. In addition, Walter Buchholtz, who's listed as Heartland's government relations advisor on the group's 2005 tax return (PDF), has also served as ExxonMobil's senior environmental advisor.

The featured speaker for the Sept. 12 conference call -- which drew state legislators, policy analysts, and a lobbyist for Peabody Energy, the world's largest coal company -- was Michael Sanera, Locke's research director. Sanera is also a member of an advisory board for the Committee for a Constructive Tomorrow and a former analyst at the Heritage Foundation -- both funded by ExxonMobil.

Sanera led the attendees through a Power Point attack, accusing the Center for Climate Strategies of, among other things, peddling false assumptions such as the idea that "CO2 emission reduction is the solution to global warming." It offered participants a list of suggestions on how to counteract the Center that included "Discredit CCS's Sponsoring Organization (State environmental bureaucracy)," "Demand scientific peer review process," and "Demand cost-benefit analysis by academic economists."

The assault on the Center continued on Oct. 5, when Locke's blog announced the launch of Climate Strategies Watch, "a new watchdog Web site that scrutinizes and keeps up with new developments of the Center for Climate Strategies."

Details were scarce: The post did not say who was behind the site, the site itself had no sponsor details, and the domain was anonymously registered. Weeks later, sponsorship information was added to the site, identifying it as a "joint project of The Heartland Institute and John Locke Foundation." The site's front page warns of the Center's funding by "wealthy liberals" and features the image of a man peering through a magnifying glass at cockroaches emblazoned with the names "Rockefeller," "Heinz" and "Turner."

Then on Oct. 17, Locke released what it called a "peer review assessment" by the Boston-based Beacon Hill Institute -- who had a representative on the September call -- claiming the Center used "seriously flawed" methods in crafting climate proposals because it did not account for the costs of regulating greenhouse emissions. Beacon Hill's assessment, however, didn't consider the costs of not regulating greenhouse gases. Nor did it disclose that among Beacon Hill's clients are the CSE Foundation, DCI Group, Heritage Foundation, Manhattan Institute, Pacific Research Institute and Texas Public Policy Foundation -- which together have received at least $1,780,000 from ExxonMobil since 1998.

A week after Beacon Hill's report was released, N.C. Sen. Robert Pittenger (R-Charlotte) -- a member of the N.C. Legislative Commission on Global Climate Change -- co-hosted with Locke a press conference spotlighting the study. Following the suggestion made during the Sept. 12 call to discredit the "environmental bureaucracy," Pittenger began by complaining that the commission didn't have enough hard science because it had heard from only two climatologists, Dr. Robert Balling and Dr. Pat Michaels.

As it so happens, though, both are prominent skeptics of prevailing climate science who've taken hundreds of thousands of dollars from oil, coal and other fossil-fuel interests (for details, see here and here). Michaels -- a scholar with the Exxon-funded George C. Marshall Institute and Cato Institute and an outspoken participant in the Sept. 12 conference call -- recently left his job with Virginia's state climatology office amid criticism that his industry funding and controversial views left the office too politicized. Still not satisfied, Pittenger said he petitioned the commission's chairs to invite two more prominent climate-science contrarians -- Dr. Sallie Baliunas and Dr. Richard Lindzen.

"We've got a bunch of liberal greenies who have just enough information to be dangerous," Pittenger declared at the event. Certainly no "greenie" himself, Pittenger has received $13,300 in political contributions from electric utilities and $5,200 from automotive interests in the last three election cycles, according to the National Institute on Money in State Politics. A real-estate investor, he's also taken more than $45,000 in contributions from his colleagues in the real-estate industry, many of whom dislike the smart-growth development policies the Center promotes.
 
* * *
So what does the John Locke Foundation feel should be done about climate change? Most of their work simply denies there's a serious problem. But they do offer a glimpse of what they think we should be worrying about instead in a February 2006 American Spectator opinion piece titled "Bible Bending Propaganda" by Paul Chesser, Locke's associate editor and a leading critic of the Center's work.

In the piece, Chesser goes after the Evangelical Climate Initiative, a Christian group favoring strong action to reduce global warming pollution. He blasts the Initiative for claiming Christ "for their own alarmist agenda" and its members for suffering from "Biblical illiteracy" and for being "Birkenstocked" "enviro-hippies."

But instead of calls for hard science, the Locke Foundation editor veers from the skeptics' usual playbook and quotes not a dissenting climatologist, but the biblical Book of Revelation. Scripture, Chesser notes, promises us that Jesus "does not dwell on the earth but instead will return to the New Jerusalem ... after God also establishes a new heaven and a new earth." Going on to cite a letter from Christ's apostle Peter describing a coming day of judgment and destruction of the "godless" in which the elements will be dissolved by fire, Chesser concludes:
And don't forget, God has some serious global warming of His own planned ... Christian leaders ought to be warning people about that rather than looking for ways to mitigate the questionable effects of the current heat wave.
(*Disclosure: The Institute for Southern Studies has received funding from the Z. Smith Reynolds Foundation and the Rockefeller Brothers Fund, which have also supported the Center for Climate Strategies' work. For a complete list of the Institute's recent foundation supporters, click here.)
Tags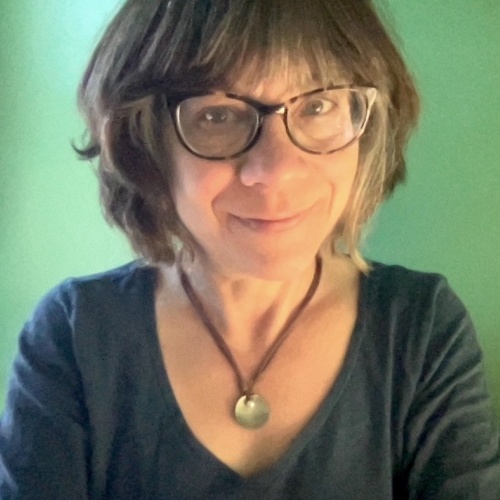 Sue is the editorial director of Facing South and the Institute for Southern Studies.