FACING SOUTH EXCLUSIVE: Bogus NC robo-calls similar to those used in Virginia and Ohio
UPDATED at 10:22 am with information about Virginia -- CK

As reported yesterday in the Raleigh News & Observer, African-American households are receiving anonymous robo-calls with misleading information about voting. Facing South has now learned that those calls are very similar to tactics recently used in Virginia and Ohio, suggesting they may be linked to a national voter deception strategy.

In one North Carolina call, the caller falsely states that voters must send in a "voter registration packet" before voting. The State Board of Elections released a transcript of the call (you can also listen to it at the Democracy North Carolina website):
"Hello, this is Lamont Williams. In the next few days, you will receive a voter registration packet in the mail. All you need to do is sign it, date it and return your application. Then you will be able to vote and make your voice heard. Please return the voter registration form when it arrives. Thank you."
Facing South has learned that voters in Virginia received calls with the same message before that state's Feb. 12 primaries -- although, the Virginia State Board of Elections curiously viewed it as an attempt at identity theft, not voter disenfranchisement. As WAMU 88.5 reported:
State police and elections officers in Virginia are warning residents about a possible identity theft scam. The state board of elections says at least a dozen people in central and southern Virginia have received automated phone calls this week telling them to expect a voter registration packet in the mail. The residents say they were instructed by the caller to fill out the packets and mail them in. State Board of Elections Secretary Nancy Rodrigues says the state did not make these calls and does not register voters in that manner.
I called the Virginia State Board of Elections, and a spokeswoman told me they did not have transcripts of the calls and did not know whether or not they came from "Lamont Williams." She said they had referred the matter to state police.

Facing South has also learned that, last year, voters in Ohio received almost the exact same calls, using the same name of the supposed caller in North Carolina. In November 2007, a voter in Columbus, Ohio wrote in to the Buckeye State Blog with this eerily familiar story:
I just got a weird robo-call that I suspect may be a form of voter suppression, albeit kinda braindead. From memory, a stentorian voice reminiscent of James Earl Jones says: "Hello. This is Lamont Williams. In a few days you should be getting a voter registration form in the mail. Please fill it out and return promptly and you will be able to vote. Thank you."

Since the election is Tuesday, the message is nonsensical. Also, I can't find any information on this Lamont Williams. The caller ID was blocked ("unknown caller").
As Bob Hall at Democracy North Carolina said in a statement:
This is another in a long line of deceptive practices used in North Carolina and elsewhere that particularly target African-American voters. In our view, this phone message plainly violates North Carolina law. We ask the Attorney General, State Bureau of Investigation, and the State Board of Elections to investigate, expose, and prosecute the sponsors of these calls.
(H/T reader AS)
Tags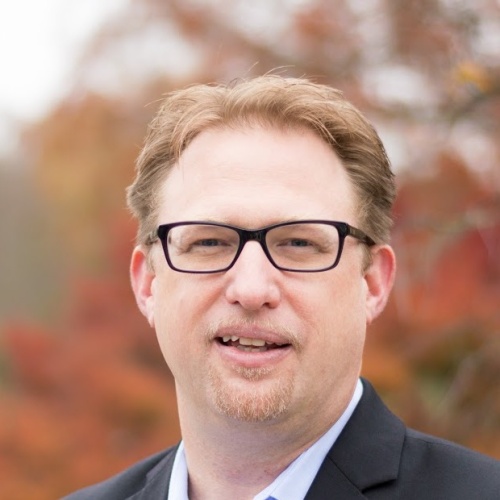 Chris Kromm is executive director of the Institute for Southern Studies and publisher of the Institute's online magazine, Facing South.