Is the U.S. Army covering up the rape and murder of women soldiers?
That's the question posed in an article published today by CommonDreams.org and written by Ann Wright, a veteran of the U.S. Army and Army Reserves and a former U.S. diplomat who resigned from the State Department in 2003 over her opposition to the Iraq war. She discusses 15 cases involving deaths of women soldiers in Iraq following rapes that have been classified as suicides but which occurred under, as she writes, "extremely suspicious circumstances":
8 women soldiers from Fort Hood, Texas (six from the Fourth Infantry Division and two from the 1st Armored Cavalry Division) have died of "non-combat related injuries" on the same base, Camp Taji, and three were raped before their deaths. Two were raped immediately before their deaths and another raped prior to arriving in Iraq. Two military women have died of suspicious "non-combat related injuries" on Balad base, and one was raped before she died. Four deaths have been classified as "suicides."
One of the suspicious deaths was that of U.S. Army Private LaVena Johnson in July 2005. The Army said Johnson died of a self-inflicted M-16 shot, but her parents were suspicious, since she called home daily and gave no impression of being upset. They were also concerned about bruising on her face, as well as a bullet wound that looked more like it had come from a pistol than an M-16 -- as well as the fact that someone had glued white gloves on her hands, which had been burned.

As Johnson's family and friends began collecting evidence through the Freedom of Information Act and other sources, their suspicions grew. It turns out the young woman's M-16 was found perfectly parallel to her body -- which was found inside a burning tent. A witness said he heard a gunshot and when he went to check found the tent on fire and a body inside. And then they found a CD of photographs:
The photographs revealed that Lavena, a small woman, barely 5 feet tall and weighing less than 100 pounds, had been struck in the face with a blunt instrument, perhaps a weapon stock. Her nose was broken and her teeth knocked backwards. One elbow was distended. The back of her clothes had debris on them indicating she had been dragged from one location to another. The photographs of her disrobed body showed bruises, scratch marks and teeth imprints on the upper part of her body. The right side of her back as well as her right hand had been burned apparently from a flammable liquid poured on her and then lighted. The photographs of her genital area revealed massive bruising and lacerations. A corrosive liquid had been poured into her genital area, probably to destroy DNA evidence of sexual assault.

Despite the bruises, scratches, teeth imprints and burns on her body, Lavena was found completely dressed in the burning tent. There was a blood trail from outside a contractor's tent to inside the tent. She apparently had been dressed after the attack and her attacker placed her body into the tent and set it on fire.

Investigator records reveal that members of her unit said Lavena told them she was going jogging with friends on the other side of the base. One unit member walked with her to the Post Exchange where she bought a soda and then, in her Army workout clothes, went on by herself to meet friends and get exercise. The unit member said she was in good spirits with no indication of personal emotional problems.

The Army investigators initially assumed Private Johnson's death was a homicide and indicated that on their paperwork. However, shortly into the investigation, a decision apparently was made by higher officials that the investigators must stop the investigation into a homicide and to classify her death a suicide.

As a result, no further investigation took place into a possible homicide despite strong evidence available to the investigators.
Other stories recounted by Wright are just as shocking. She is calling on Congress to demand further investigation into the women's deaths. All Americans should join her in that call.

(Photo of LaVena Johnson courtesy of www.lavenajohnson.com)
Tags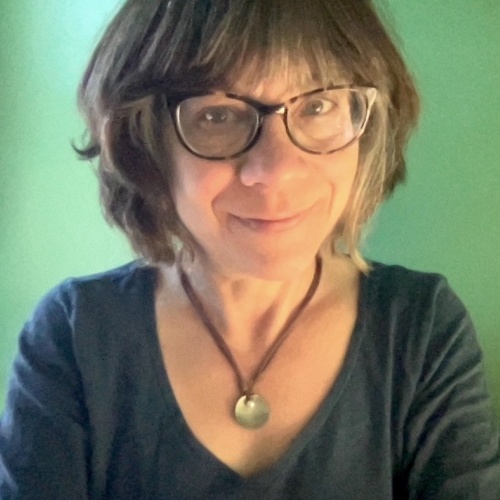 Sue is the editorial director of Facing South and the Institute for Southern Studies.