NC Primary Watch: Why is NC Dem Party siding with Clinton on debates?
Polls show Sen. Barack Obama has a commanding lead in North Carolina -- but are operatives in the N.C. Democratic Party favoring Sen. Hillary Clinton? They are on at least one big issue: a proposed debate between the Democratic presidential candidates.

This week, N.C. Dem leaders have been demanding that Obama accept a debate hosted by CBS on April 27 -- a date favored by Clinton -- while ignoring earlier plans by CBS and the Obama campaign for an April 19 match-up.

On top of that, some are claiming behind the scenes that Obama doesn't want to debate in North Carolina, and calling into question his interest in the state.

What's going on here?

To understand the debate saga, let's flip the calendar back two weeks ago. As the Associated Press reported on March 24, CBS and Sen. Obama had originally proposed a debate in North Carolina for Saturday, April 19.

But Clinton demurred -- indeed, in responding to the CBS/Obama proposal, the Clinton camp wouldn't even commit to having a debate in North Carolina at all. The usually-staid AP couldn't help but note the irony:
[O]nce so eager to debate she ran two ads questioning why her rival wouldn't, Clinton has yet to say whether she'll debate Sen. Barack Obama in North Carolina next month. [emphasis added]
Then, last week, Clinton said she did want a North Carolina debate after all -- but it had to be a week later, on April 27. The Clinton camp said April 19 should be nixed in observance of Passover; Obama's people said Clinton just wanted more TV time in Pennsylvania before that state's April 22 primary. (We'll see on April 19 whether Clinton ends up at a campaign photo op or retiring to a Passover seder.)

But the media then went an extra step: It started reporting that Clinton's April 27 counter-proposal to Obama (which CBS was willing to go along with, too) was now "the" date for the debate. A headline in the April 4 Raleigh News & Observer -- "N.C. Debate in Works, Clinton on Board" -- was typical. The message was clear: Clinton wanted to debate; Obama -- who "did not immediately sign off" on a April 27 event, said the N&O -- was now the one stalling.

You can forgive the Obama campaign for asking: How did that switcheroo happen?

The reason is clear: Because the North Carolina Democratic Party -- supposedly neutral in the primaries -- was, and is, taking Clinton's side and making her plan look like a done deal.

For the record, Obama still hasn't agreed to Clinton's April 27 date; as an Obama spokesperson said:
"We had proposed a debate in North Carolina before the 22nd of April. Apparently, the Clinton folks vetoed that. We haven't made a decision whether the later date fits into our schedule."
But that hasn't stopped N.C. Democratic leaders from aggressively pushing for Clinton's debate proposal. Last week, when asked about Clinton's plans for an April 27 debate, N.C. Democratic Party chair Jerry Meek cheerfully told the N&O, "I think it will be great" -- making no reference to CBS and Obama's earlier proposal to debate April 19.

This week, the Party has gone even further, declaring on its website that the presidential candidate debate will be on April 27. Indeed, the party is widely publicizing tickets for a April 27 debate -- Obama or not.

In public statements, N.C. party leaders are putting the onus on Obama. This quote from party spokeswoman Kerra Bolton is representative: "We are confident that Sen. Obama will agree to the debate." But what about Clinton agreeing to Obama's debate?

Behind the scenes, there other signs of favoritism. Facing South has learned of at least two instances where high-ranking N.C. Democratic Party operatives have openly said that Obama is trying to hold up the debate process; one even suggested that Clinton -- who just two weeks ago wasn't sure she wanted to debate in N.C. -- "cares more about the state." (One can see this line echoed in these blog post comments.)

Clinton's spin, aided by the N.C. party, seems to be working. The N&O is now reporting on the "April Madness" surrounding the April 27 debate, with Meek stating that party headquarters is "getting deluged with phone calls and e-mails from North Carolinians" wanting to attend.

Together, Clinton and North Carolina party leaders have succeeded in painting Obama into a corner. He has no choice but to say "yes, I can" to attending Clinton's April 27 debate, or else he'll be called out as snubbing the state.

But given that Democrats in North Carolina overwhelmingly support Obama -- and that the Party is prohibited by its own rules from taking sides -- the whole episode gives the state's rank-and-file Democrats a right to ask of their leaders: Who do you represent, and which side are you on?
Tags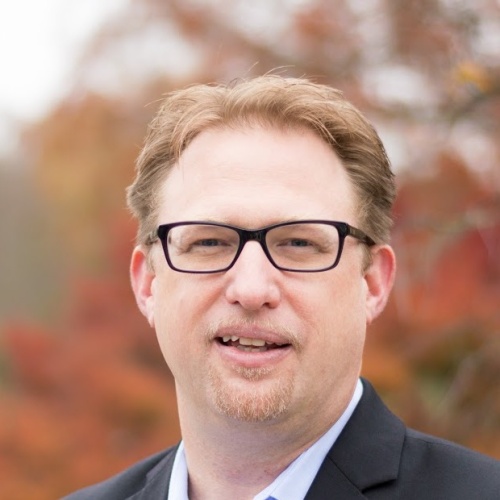 Chris Kromm is executive director of the Institute for Southern Studies and publisher of the Institute's online magazine, Facing South.