The new HUD nominee and the Katrina housing crisis
On Friday, President Bush announced his nominee to replace outgoing Housing and Urban Development Secretary Alphonso Jackson, who resigned while under investigation for illegal partisanship and cronyism in the provision of contracts. Jackson was also criticized by low-income housing advocates for pushing a plan to tear down public housing complexes in New Orleans that were barely damaged by Hurricane Katrina and replace them with mixed-income developments with less room for the poor -- a plan that's now faltering due to the credit crunch.

Bush's choice is Steven Preston, currently head of the Small Business Administration and a former executive with ServiceMaster and an investment banker with Lehman Brothers. Preston came to the SBA in 2006, at a time when the agency was under fire for its slow response to requests for loans from small businesses and homeowners impacted by Katrina. Shortly after he took over, the backlog of loan requests fell by 80 percent and its response times increased by 90 percent, as Bush noted during the press conference announcing the appointment:
Steve Preston is an experienced manager who knows what to do. He knows how to tackle a problem, devise a solution and get results. That's exactly the kind of leadership I was looking for.
The nomination was met with cautious praise from the U.S. Senators representing Louisiana. Democrat Mary Landrieu called Preston a "willing and able partner" and said she hoped HUD would be a "better partner" under his leadership, while Republican David Vitter said he was "encouraged" by Preston's "track record as a reformer and problem solver."

But others in Congress were less optimistic about Bush's choice. Noting that the United States faces the biggest housing crisis in recent history, Sen. Christopher Dodd, a Connecticut Democrat who chairs the Committee on Banking, Housing and Urban Affairs, said the nation needs a leader with expertise in housing issue, "yet the President's choice has no apparent housing background, which raises questions." Rep. Nydia Velazquez, a New York Democrat who chairs the House Small Business Committee, was even less charitable in her assessment of the nomination:
Trading one troubled agency for another is short-sighted, and it could not come at a worse time for the American people. HUD's crisis must be resolved without delay. But the fact remains the agency Mr. Preston has been responsible for leading is still plagued by serious problems of its own. Large businesses continue getting small business contracts, SBA's Katrina disaster relief program is a failure, and morale of the agency's personnel is one of the lowest in the federal government.
Indeed, while the President focused on Preston's achievement in reducing the backlog of Katrina-related loan requests, the SBA under his leadership was lax in preparations for future disasters. In a report on the agency released last February, the Government Accountability Office acknowledged improvements under Preston but noted that the SBA still lacked a timetable for completing a disaster management plan.

In an interview with Newsweek magazine, National Low Income Housing Coalition Director Sheila Crowley discussed the serious problems with housing since Katrina, including Jackson's poor handling of the region's federally assisted housing. She shared her wishes for what Preston's priorities would be:
I have high hopes he'll roll up his sleeves and dig into the Katrina mess, given that he has knowledge from another agency perspective. We'd also like to see immediate attention to issues related to getting adequate funding for public housing agencies. What HUD has lacked for the past eight years is an agency secretary who is an advocate for the agency's programs and who cared that the programs they worked for served the American public. And what we're looking for in a secretary is someone who has that commitment.
Will Preston be that someone? Time will tell.

(Photo of Preston and Bush from www.whitehouse.gov)
Tags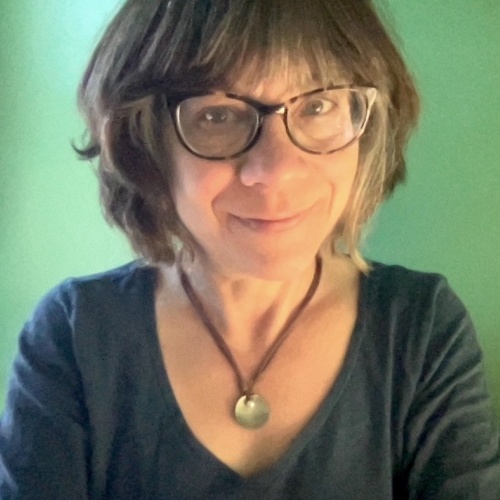 Sue is the editorial director of Facing South and the Institute for Southern Studies.