Our voting rights investigation: Where does it stand?
It has been six days since Facing South and the Institute for Southern Studies published our first investigation into the mysterious "Lamont Williams" robo-calls (listen to the audio file here) that blanketed North Carolina on the eve of the state's critical primary elections.

Over the past week, our ongoing investigation has ignited a national firestorm. We'd like to take a moment to reflect on what brought us here, and offer our best sense of where the issue stands.

First, a little background. Voting rights has always been a special focus for us. Since our founding by civil rights veterans in 1970, we have published dozens of ground-breaking investigations into African-American voter suppression and other threats to democracy, including a series looking at the role of the Department of Justice's "voting integrity" policies in the 2004 elections (see an example here [pdf]).

When we started looking into the North Carolina robo-calls a week ago, they had generated widespread complaints from African-American and other voters -- and outrage from voting rights advocates and the progressive community nationally -- who believed the tactics were, at the very least, confusing and deceptive. At worst, many saw in them the elements of a sophisticated voter suppression campaign.

That's why we were as surprised as anyone to learn from the Virginia State Police -- who had investigated similar anonymous robo-calls made in that state last February -- that they had identified the source in Virgina as a D.C. non-profit with a strong voter registration track record named Women's Voices Women Vote.

When Facing South contacted Women's Voices about their voter outreach efforts in Virginia and North Carolina, the group seemed reluctant to provide information. When asked about the content of their robo-calls, for example, spokeswoman Sarah Johnson said she "didn't know," because "they were handled by an outside vendor" -- a puzzling answer, especially given that Women's Voices had been using the same 20-second robo-calls since November 2007.

We were eventually able to confirm, however, that Women's Voices Women Vote was the source of North Carolina's now-infamous "Lamont Williams" robo-calls, and we published our findings on Wednesday, April 30.

The response to our investigation was sudden and dramatic. In North Carolina alone, our investigation had immediate impact:

* That same day, N.C. Attorney General Roy Cooper denounced the robo-calls as illegal, called on Women's Voices to stop conducting them, and held out the possibility of legal sanctions. His investigation is still ongoing.

* Election advocacy group Democracy North Carolina pressed Women's Voices to pull 276,000 confusing mailings out of the mail stream, although it's believed that about 100,000 still made their way to voters.

* This weekend, the N.C. NAACP filed a formal voter suppression complaint to N.C. Attorney General Roy Cooper, and notified the federal Department of Justice of their concerns.

The story also launched a national debate about election tactics and voting rights, with major stories based on Facing South's investigation appearing on ABC News, CNN, The Economist, NPR, Time, TPM Muckraker, The Washington Post, The Week, Wired and other major media outlets. Groups like the Center for Investigative Reporting followed up with reporting that expanded on themes raised in Facing South's coverage.

The blog world also erupted, bloggers drawing their own conclusions from the facts presented in our investigation. Opinions gravitated towards extremes: One side quickly concluded that Women's Voices was part of an official, orchestrated effort by Sen. Hillary Clinton to suppress African-American voters, who have disproportionately supported her opponent, Sen. Barack Obama.

An opposing faction leaped to Women's Voices' defense, echoing the group's line that the "confusion" their efforts had created in multiple states was merely an "oversight," at worst constituting a "stupid mistake" or "screw-up" resulting from "incompetence."

To be clear: In the course of our investigation, we have not found evidence that would substantiate either of these claims.

Our original investigation laid out four basic sets of facts -- facts that, to date, have not been refuted, and in fact have been buttressed by subsequent coverage at Facing South and elsewhere:

(1) ILLEGAL ROBO-CALLS IN NC: Our investigation last Wednesday revealed that Women's Voices Women Vote was the source behind illegal, anonymous and misleading robo-calls in North Carolina. It's important to remember that this was a major revelation at the time. As of late Monday, April 28, the Raleigh News & Observer was reporting that the State Board of Elections was still "hunting [the] robocaller," and Women's Voices had not stepped forward to claim or clarify the calls.

Since we revealed that information, Facing South has uncovered other important facts. One of the most surprising was that, after similar robo-calls in Virginia were investigated by state police last February, Women's Voices had pledged to not use the tactic again, anywhere. As the Virginian-Pilot reported February 9:
Sarah Johnson, communications director for the organization [Women's Voices Women Vote], said Friday that not including information about the source of the voter registration effort was "absolutely an accidental omission."

She said the group was changing its nationwide phone alerts to make clear who is coordinating the effort.
Yet two and a half months later, Women's Voices began the illegal "Lamont Williams" calls in North Carolina.

Johnson's statement to The Virginian-Pilot also came three months after Women's Voices had used nearly identical confusing robo-calls in Ohio -- making their claim that the anonymous nature of their Virginia calls were an "accidental omission" clearly untrue.

(2) PROBLEMS IN 11 STATES: Facing South also revealed that North Carolina wasn't an isolated incident; that Women's Voices had been charged with carrying out confusing, legally questionable, and deceptive voter registration tactics in 10 other states. It has since been reported that there were also concerns in Oregon.

It is important to acknowledge that many of the problems associated with Women's Voices' efforts are the kind that plague any voter registration operation, especially issues that result from voter registration lists that are notoriously riddled with errors.

But our research found that Women's Voices has also consciously decided to employ tactics that are unique in their potential to mislead and discourage voters. Their decision to use anonymous, confusing robo-calls first surfaced in Ohio in November 2007. Their failure to communicate and coordinate with state election officials and local advocacy groups has cropped up in several states. They've been rebuked by state officials for mailing voter registration packets that in some cases wrongfully stated that returning the forms was "required" -- a tactic that, in addition to being legally untrue, confused and angered voters who received them after the voter registration deadline.

Women's Voices hasn't addressed these drawbacks in their public statements, except to apologize for the "confusion" and point to the number of people they've registered. The implication is that their controversial tactics are a necessary evil in the quest to register more voters; the ends justify the means.

That is a matter of opinion, but we'll note that the voting rights advocates Facing South talked to have serious concerns about the potential of Women's Voices' tactics to discourage and possibly disenfranchise voters. As the legal battle over the North Carolina robo-calls demonstrates, it also opens them to legal challenges.

(3) IMPACT ON NORTH CAROLINA AND VIRGINIA PRIMARIES: Facing South has also documented that Women's Voices' tactics have had an especially disruptive role in the Virginia and North Carolina primaries.

In at least these two states, Women's Voices' approach has been to wait until after the voter registration deadline has passed, and then -- as the day of the election primary approaches -- pump out hundreds of thousands of anonymous robo-calls, followed by voter registration packets in the mail. They have consciously used this strategy despite knowing from experience that their lists contain numerous errors and will result in confusing many already-registered voters.

Women's Voices has defended this practice in various forums by saying that, with public interest in elections high during primary elections, that is an ideal time to register voters.

But that doesn't explain their use of anonymous robo-calls and confusing mailings -- especially in North Carolina, where every other voter registration group that Facing South contacted had been encouraging voters to use One-Stop Registration and Voting.

The availability of that easier and less disruptive voter registration option in N.C. makes it especially curious that Women's Voices continued with the robo-calls and mailings, which Women's Voices president Page Gardner seemed to acknowledge would cause problems in a letter to the N.C. State Board of Elections dated April 24 (pdf) -- but not faxed to the SBOE until 5:50 p.m. on April 28, after the robo-calls had been made and the mailings had been sent:
Unfortunately, North Carolina residents will receive this mail after the deadline for registering to vote to participate in the upcoming election ... We hope this unfortunate coincidence in timing does not lead to any confusion or aggravation for either your state's voters or registrars.
But of course, Gardner and Women's Voices must have known from their experience in other states -- most recently Virginia -- that this "unfortunate coincidence" of timing would have the precise effect of leading to "confusion" and "aggravation" of voters and election officials alike -- which is exactly what happened.

(4) TIES TO SEN. HILLARY CLINTON: Although not the focus of our original investigation, Facing South has documented several close connections between Women's Voices Women Vote and Democratic presidential candidate Sen. Hillary Clinton.

Since then, National Public Radio, the Center for Investigative Reporting and other media have done further reporting and identified more close relationships between Women's Voices and the Clinton family, including Women's Voices' founder/president and the executive director (you can find the Center's chart here, which looks at 10 such connections).

As Facing South clearly stated last Thursday, "We don't suggest, and have no evidence to suggest, that Women's Voices is formally connected to the Clinton campaign." We have strenuously avoided drawing any conclusions regarding this relationship. We have also reported that a smaller number of individuals associated with Women's Voices are supporters of Sen. Barack Obama (four board members).

We find it odd that some have criticized Facing South, NPR, the Center for Investigative Reporting and others for documenting the connections between Women's Voices and the Clintons. When a right as fundamental as voting is at stake, we believe the public is entitled to know all of the evidence. No group, no matter how well-connected or well-intentioned, should consider itself above scrutiny. If anything, groups like Women's Voices have a special obligation to ensure their efforts safeguard voter's rights and avoid the appearance of impropriety.

We are encouraged that our investigation has helped bring greater attention to the critical issues of controversial election tactics and voting rights this hotly-contested election season. We will continue to follow these vital issues closely in the coming months.

-- Chris Kromm and Sue Sturgis, Facing South
Tags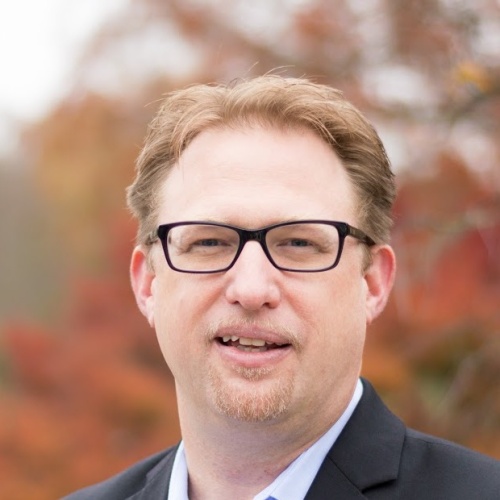 Chris Kromm is executive director of the Institute for Southern Studies and publisher of the Institute's online magazine, Facing South.