The N.Y. Times' early Valentine to Duke Energy CEO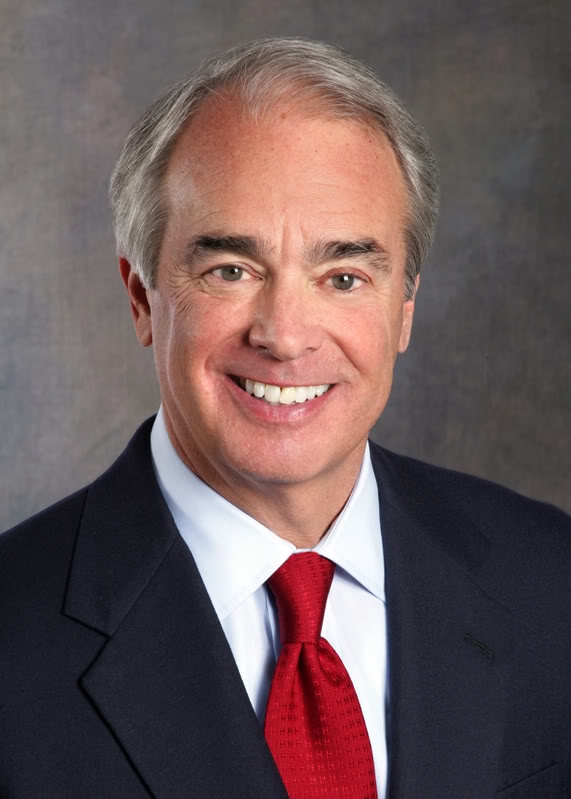 Last Sunday, the New York Times Magazine ran a gushing profile of Jim Rogers, the CEO of Duke Energy in Charlotte, N.C. Penned by staff writer Clive Thompson, who found his subject "charming and natty," the article repeated the oft-heard praise that because he acknowledges the threat of greenhouse gas pollution and the need for his company -- the nation's third-largest carbon emitter -- to do something about it, Rogers is an "environmentalist." Why, he even talks to scientists:
For years, he has opened his doors to the kinds of green activists who would give palpitations to most energy C.E.O.'s. In March, he had breakfast with James Lovelock, the originator of the Gaia theory, which regards the earth as a single, living organism, to discuss whether species can adapt to a warmer earth. In April, James Hansen, a climatologist at NASA and one of the first scientists to publicly warn about global warming, wrote an open letter urging Rogers to stop burning coal -- so Rogers took him out for a three-hour dinner in Manhattan. "I would dare say that no one in the industry would talk to Lovelock and Hansen," Rogers told me.
It's true that Rogers, a former reporter, has cultivated a green media image. Of course, he's had some help with that from Duke Energy's formidable in-house public relations department, and private P.R. firms including California-based Marston+Marston and Grossman Strategies of New York. Then there's Duke's army of lobbyists in state capitals, and its Washington-based political action committee, which so far in the 2008 federal election cycle has spent about $900,000 on various politicians, according to OpenSecrets.org.

But is Rogers really the green dreamboat the Times makes him out to be? Let's examine some of the claims in the magazine's mash note:

* QUESTIONABLE CLAIM #1: Duke's coal-fired plants "produce clean air."

Thompson visited the company's massive Cliffside coal-fired power plant in Rutherford County, N.C. to check out its pollution control equipment. Speaking to him afterwards, Rogers said, "Sometimes I tell people that Duke is really just a company that processes chemicals to produce clean air, and we get electricity as a byproduct." Thompson didn't examine this claim further.

So how clean is the air produced by Duke's facilities?

According to Cliffside's toxics release inventory, the plant emitted more than 4.2 million pounds of toxic air pollution in 2006 alone -- including some 3.7 million pounds of hydrochloric acid, 265 pounds of lead, and 174 pounds of mercury. And that's the pollution from just one of the company's coal-fired power plants. In 2006, Duke's 14 coal plants across the Carolinas, Indiana and Kentucky emitted more than 61 million pounds of pollution -- including more than 48 million pounds of hydrochloric acid, 8,000 pounds of lead, and 2,700 pounds of mercury. This year, researchers at the University of Massachusetts identified Duke as the nation's 13th-largest corporate polluter, having more than doubled its total emissions of toxic chemicals since 2002 to 80 million pounds per year.

Meanwhile, Duke has fought requirements to clean up its emissions. Last year, for example, the U.S. Supreme Court overturned a lower court decision and ruled that Duke violated the Clean Air Act when it modernized its coal plants without buying required pollution control equipment.

* QUESTIONABLE CLAIM #2: The pollution-scrubbing process at coal-fired power plants produces harmless byproducts.

During his visit to the Cliffside plant, Thompson viewed the massive pollution scrubbers that capture sulfur dioxide pollution. "The process produces gypsum," he wrote, "a safe and inert mineral, which Duke sells for use in drywall."

It's true that the air pollution scrubbing process produces what's known as flue gas desulfurization sludge, which is used to make a synthetic form of gypsum processed into wallboard and other building products. But that's just one kind of waste created from burning coal; there's also fly ash, bottom ash and boiler slag. These coal combustion wastes contain toxic pollutants such as arsenic, lead and mercury. They're also a fast-growing pollution source: The volume of CCW produced nationally increased by more than 30 percent in 2004 alone due to laws aimed at controlling acid rain, according to an Environmental Protection Agency report [pdf].

Because the federal government doesn't regulate CCW as hazardous waste, most of it ends up being dumped in unlined and poorly monitored landfills, surface impoundments or abandoned mines. A 2000 report by the nonprofit Clean Air Task Force found there are 60 places around the country where CCW has degraded public ground and surface waters to the point they're unusable.

Duke has its own problems with CCW pollution. Earlier this year, the Charlotte Observer reported that state records indicate potentially unsafe levels of toxic arsenic, boron and selenium in groundwater beneath Duke's coal waste dumps, and an Indiana community has discovered boron contamination of groundwater coming from waste dumps at Duke's Gibson Generating Station.

As far back as the 1970s, CCW pollution from Duke's Belews Creek Steam Station in North Carolina caused the widespread selenium poisoning of the adjacent Belews Lake ecosystem, where fish suffered deformities and 19 out of 20 fish species were eventually wiped out.

* QUESTIONABLE CLAIM #3: Coal is cheaper and more accessible than other energy sources.

Thompson paraphrased Rogers making this claim while explaining Duke's plan for reducing the company's reliance on coal, but he didn't scrutinize it.

The fact is, coal is relatively cheap on today's energy market only because coal profiteers like Rogers have been successful in shifting many of its associated costs to the public.

What would the price of coal be if it included the cost of hospital visits and medical treatment for asthma and other illnesses in people forced to breathe coal-plant pollution? If it included the billions paid in public medical benefits to former miners, many of whom suffer from black lung and other job-related health problems? Or the value of forests destroyed by acid rain, landscapes ruined by strip mines, waters rendered unfit to fish because of mercury contamination?

And what's the cost of the coal industry's wholesale destruction of Appalachian communities through mountaintop removal mining? Besides West Virginia, North Carolina is the largest consumer of coal mined by mountaintop removal, thanks in large part to Duke Energy. The company is the nation's third-largest consumer of coal mined via mountaintop removal, in which explosives are used to blast apart mountains to get at the coal, with the resulting debris dumped into nearby river valleys. The practice has destroyed more than 470 mountain peaks, polluted more than 1,200 miles of headwater streams, and wiped out some 800 square miles of diverse ecosystems across Appalachia.

* QUESTIONABLE CLAIM #4: Rogers' Save-a-Watt efficiency plan is simply "brilliant."

Thompson reports on Duke's proposed Save-a-Watt efficiency program, which would allow the company to charge higher rates for its electricity in exchange for reducing customer usage. His sole sources about the program are Rogers and former President Clinton, who calls it a "brilliant idea."

But in North Carolina, the program has drawn opposition from a coalition of environmentalists, consumer advocates and conservative policy wonks.

In an opinion piece published earlier this year in the Raleigh News & Observer, co-authors Daren Bakst of the right-leaning John Locke Foundation think-tank and Shana Becker of the N.C. Public Interest Research Group with help from Pete MacDowell of the N.C. Waste Awareness and Reduction Network called on the state Utilities Commission to reject Duke's proposal. They noted that Save-a-Watt would require consumers to pay for lost sales based on the company's own speculative projections and would have a disproportionate impact on the poor.

Others have criticized the program for excessive profits and for focusing too much on load shifting -- that is, moving power use to off-peak hours when it costs less to generate, which doesn't save energy.

* QUESTIONABLE CLAIM #5: The people who oppose Duke's plan to build a new 800 megawatt coal plant at Cliffside are "elites."

At Duke's annual shareholders' meeting in May, a dozen people stepped up to the microphone and lambasted Rogers over the company's plan to build a new 800 megawatt coal-fired power plant at Cliffside, voicing concerns about its impact on climate and its dependence on coal mined via mountaintop removal. (The company's original plans called for two new plants at Cliffside, but that proposal was rejected by state regulators.) Rogers is reportedly "annoyed" by opposition to the plant -- and he accuses the protesters of being "an eco-elite" unsympathetic to working-class families' need for affordable energy.

In fact, the movement to stop the Cliffside plant involves a broad cross-section of North Carolinians -- students concerned about the climate, mothers worried about mercury, doctors alarmed by increases in pollution-related illness, people of faith distressed by the destruction of Appalachia. The Canary Coalition -- a grassroots clean air advocacy group that organizes weekly boycott actions to stop the new Cliffside plant ---reported in a press advisory this week that it's grown to the point that it's now financed by its members alone and no longer needs to rely on "industry funded grant foundations" or "government funds."

It's unlikely that many of the Canary Coalition's members are as "elite" as Rogers himself, who was paid about $9.9 million last year in a compensation package that includes personal use of company aircraft. Few of them probably live in mansions like his, either.
Tags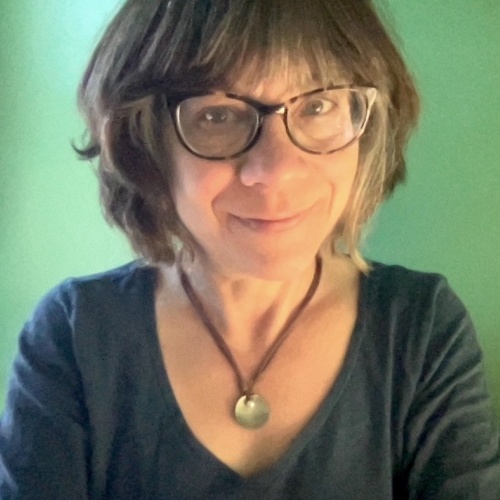 Sue is the editorial director of Facing South and the Institute for Southern Studies.