Katrina trailer contractor failed to act on known health risks
Gulf Stream Coach -- the politically connected company handed a $500 million federal contract to manufacture trailers for Hurricane Katrina victims -- knew its product was contaminated with dangerous levels of cancer-causing formaldehyde in early 2006.

But it failed to notify residents or take any action to protect them.

That was one of the revelations that emerged from yesterday's hearing on Katrina trailer manufacturers held by the House Committee on Oversight and Government Reform. Led by Rep. Henry Waxman of California, the committee has been investigating health problems related to toxic trailers that the Federal Emergency Management Agency provided to storm survivors at a total cost to taxpayers of more than $2 billion. The hearing came a week after the Centers for Disease Control and Prevention released a report assessing in detail trailers' formaldehyde levels.

"FEMA failed by ignoring the dangers of formaldehyde and resisted testing. Gulf Stream's problem is different," Waxman said in his opening statement. "The company did test trailers after hearing the first reports of high formaldehyde levels. It found pervasive formaldehyde contamination in its trailers. And it did not tell anyone."

The Department of Homeland Security gave the first piece of the limited-competition contract for 50,000 travel trailers to Gulf Stream of Nappanee, Ind. four days after Katrina came ashore in August 2005 -- even before New Orleans' Superdome shelter was evacuated. The second half of the deal, the largest DHS awarded to a private company in 2005, was in place by Sept. 9. In the decade leading up to the disaster, Gulf Stream's founding family and employees contributed at least $81,650 to political candidates and groups, with all but $5,250 of that going to Republicans.

In March 2006, the first media reports appeared documenting FEMA trailer dwellers' health complaints, including headaches, nosebleeds and respiratory problems. After communicating with FEMA officials, the company agreed to send someone to a Louisiana trailer staging area to test the units' air quality. Between March 26 and May 15, Gulf Stream employees tested about 50 trailers, finding dangerously elevated levels in many of them. Some of the units registered formaldehyde at levels above 500 parts per billion -- a level that triggers mandatory medical monitoring under federal workplace safety rules.

However, when the company summarized its findings with FEMA in a May 2006 letter, it downplayed their seriousness, according to a staff analysis prepared for the committee:
Gulf Stream did not inform FEMA that all of the 11 occupied units it tested had levels about 100 ppb. It did not inform FEMA that four of the 11 occupied units had levels about 500 ppb, which is the OSHA action level for mandatory medical monitoring. And it did not inform FEMA that over 20 of the approximately 40 unoccupied trailers it tested had formaldehyde levels about the 750 ppb OSHA standard.
Though Gulf Stream offered to make its test results available to FEMA, the agency apparently did not pursue that offer, the analysis found. Meanwhile, Gulf Stream Chairman Jim Shea blamed FEMA for the company's inaction in his prepared testimony:
On May 17, 2006, FEMA specifically advised us NOT to directly contact occupants. The agency told us it had the means to address occupant concerns and that it would let us know if it wanted our assistance.
Other manufacturers addressed in yesterday's hearing were Forest River of Elkhart, Ind.; Keystone RV of Goshen, Ind.; and Pilgrim International of Middlebury, Ind. The trailers made by those companies and used to house Katrina's displaced were all found by the Centers for Disease Control and Prevention to have significantly higher levels of formaldehyde than other brands. However, the other companies apparently did not have as much detailed knowledge of the potential health risks as Gulf Stream.

Last year, Gulf Stream voluntarily converted to wood products that meet the formaldehyde emission levels proposed by the California Air Resources Board. The Recreational Vehicle Industry Association has also set that standard for all its members. However, there are still no federal formaldehyde standards for travel trailers.

While problems with trailers' air quality have long been known, the federal government has been slow to come up with a disaster housing plan that avoids their use. Last month FEMA unveiled a plan that calls for trailers to be deployed only as a last resort, with the approval of the affected state's governor, and for use only on private property where the owners can repair damaged homes within six months. The agency said it would instead promote permanent construction of new housing units, use of vacant rental units, and alternative housing such as the prefab "Katrina cottages."

But U.S. Sen. Mary Landrieu of Louisiana said FEMA's plan represented a case of too little, too late. As she told the New Orleans Times-Picayune:
"Nearly three years after Katrina and Rita, FEMA submitted to Congress a six-page document that regurgitates FEMA's typical housing strategy. ... The only new strategy in FEMA's 2008 plan is to call upon governors of impacted states to sign off on the use of trailers, which would allow FEMA to give them to disaster survivors responsibility-free."
(In this FEMA photo by Mark Wolfe, Bobby Keyes of Mississippi moves his belongings into a new FEMA travel trailer on Thanksgiving Day 2005)
Tags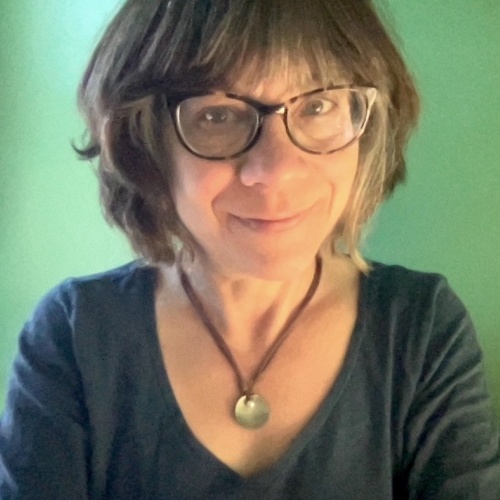 Sue is the editorial director of Facing South and the Institute for Southern Studies.