Katrina 3-Year Coverage: Gustav may test New Orleans' troubled rebuilding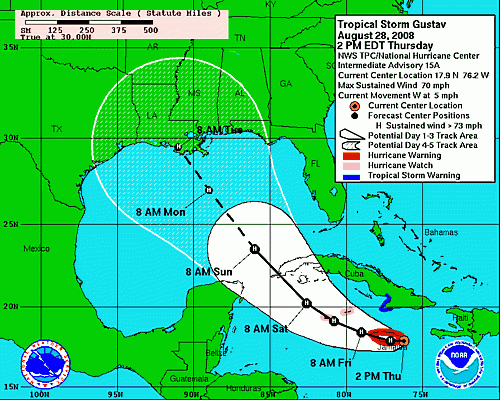 With Tropical Storm Gustav spinning toward the Gulf Coast and expected to strengthen into a Category 3 hurricane, Louisiana Gov. Bobby Jindal has declared a state of emergency, New Orleans Mayor Ray Nagin has returned home from the Democratic National Convention, and Homeland Security Secretary Michael Chertoff and FEMA Administrator R. David Paulison have arrived in the region.

Residents of New Orleans are on edge, and they have good reason to be: Lessons that should have been learned after Hurricane Katrina are going unheeded in the reconstruction, leaving the city vulnerable to another catastrophic flood, a recent newspaper investigation found:
In a year-long review of levee work here, The Associated Press has tracked a pattern of public misperception, political jockeying and legal fighting, along with economic and engineering miscalculations since Katrina, that threaten to make New Orleans the scene of another devastating flood.

Dozens of interviews with engineers, historians, policymakers and flood zone residents confirmed many have not learned from public policy mistakes made after Hurricane Betsy in 1965, which set the stage for Katrina; many mistakes are being repeated.
The $14.8 billion rebuilding of the area's failed levee system is not expected to be finished until mid-2011-- and when it is, the system will provide only 100-year protection. Under that standard, every house being rebuilt in New Orleans today has a 26 percent chance of being flooded again over a 30-year mortgage, according to the AP.

At the same time, political leaders have put area residents at greater risk of ruin by promoting wetlands development, frustrating flood protection efforts, and refusing to pay for adequate protections. Meanwhile, an analysis of what it would take to build 500-year protection remains unfinished.

Even something as basic as getting up and running the massive hydraulic pumps that drain New Orleans after heavy rains has run into serious trouble. As we've reported previously, an Army Corps of Engineers employee named Maria Garzino has repeatedly raised concerns about problems with and inadequate testing of the pumps, which were supplied by Moving Waters Industries, a company with close ties to the Bush family.

Last October, the U.S. Office of Special Counsel ordered a probe into Garzino's claims. In May, the Corps responded to the charges in a report that substantiated some of her concerns but concluded they were not serious problems. In response, Garzino provided the OSC with extensive documentary evidence of the urgency of the problems. In a letter [pdf] sent to President Bush earlier this month, Special Counsel Scott Bloch blasted the Corps for failing to take Garzino's claims seriously:
I am left to conclude that a thorough and impartial investigation conducted by independent professional engineers into these matters is warranted. Moreover, it appears that the pumps remain inadequately tested, and vulnerable to failure in the event of a hurricane.
The White House titled its official evaluation of what went wrong after the 2005 disaster Katrina: Lessons Learned. Here's hoping Gustav doesn't give that phrase the same bitterly ironic twist the insurgency gave the president's assertion of "Mission Accomplished" in Iraq.
Tags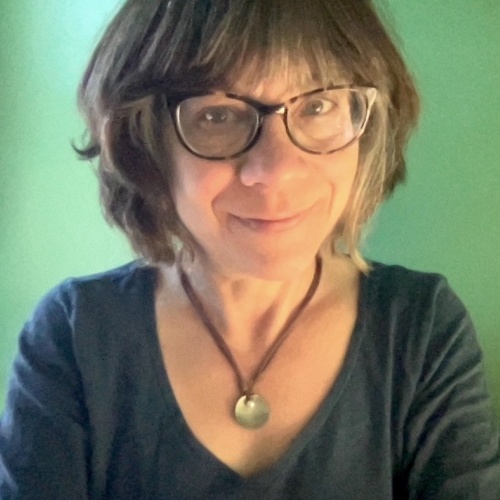 Sue is the editorial director of Facing South and the Institute for Southern Studies.