Gustav Coverage: Help needed in Louisiana's hard-hit indigenous communities
There are reports of extensive devastation from Gustav in indigenous communities across areas of Louisiana hit hardest last week by the storm. United Houma Nation Principal Chief Brenda Dardar Robichaux has been posting reports to her organization's website describing her travels throughout the rural area. In her latest dispatch from Saturday, she recounts her visit to a coastal Terrebonne Parish community that's also home to members of the Biloxi-Chitimacha tribe. Due to land loss, the community is being swallowed by the Gulf, but some homes are able to withstand the onslaught better than others, as she describes:
Friday morning was the first day that I was allowed access to Isle de Jean Charles. A first responder brought me pictures the night before, but I had not yet seen the Island personally. So my husband Mike, my 11 year old daughter Felicite and I, wearing our rubber boots, headed to Isle de Jean Charles, one of the hardest hit communities. Island Road, the highway that leads to the settlement, lay covered with dead trout, drum and red fish. We parked our truck at the beginning of the Island and walked several miles to the end. The pictures did not prepare me for what I was about to see. We witnessed homes off their foundations that had floated on levees and piles of rubble that were once homes. After years of coastal erosion and without a good protection levee this community was very fragile. Hurricane Gustav showed no mercy. I became very angry that something had not been done sooner to protect the barrier islands that would have given my community a fighting chance. I remember stories told to me of how there were acres of land on which children played baseball, and pastures where horses roamed. To see the state of the Island now was overwhelming.

Of the 100 or so people who live on the Island we met with approximately 4 families. The rest had not yet returned to see the fate of their homes. We stopped at what was left of every home, walking through a foot of swamp mud and leaving contact information so that we could try to offer assistance.

As we approached the end of Island, we saw a stark contrast as camps owned my non residents were often left totally intact, without any visual signs of damage. We met one of the camp owners on his was out who exclaimed that although the hurricane was bad he thought it was going to be a lot worse. He must have repeated those thoughts a half dozen times. I could not believe what he was telling me. NOT THAT BAD...COULD HAVE BEEN A LOT WORSE...FOR WHOM? Surely not the residents of the Island! As we continued to walk the next camp owners spoke from the balcony of his perfectly intact camp and expressed with pride how his camp has withstood the last three hurricanes without any damage because it is built with 32,000 wood screws. Our people can't afford HOMES built with 32,000 wood screws. So we are left with homes totally destroyed and may have to consider relocating, leaving the land we love while non residents with resources can build CAMPS that will sustain hurricanes force winds and coastal erosion. Why hasn't something been done sooner to protect our community? Is it because the Island is a poor Indian community so it doesn't matter what happens to us?

After we finished our assessment, we returned to Raceland to join tribal citizens, family and employees as they prepared the Old Store Relief Center. An afternoon rain shower proved too much for the hurricane damaged roof. The infamous Hurricane Katrina "blue tarp" will be put on the roof until it can be repaired.
To help the Houma, send tax-deductible donations to the United Houma Nation Relief Fund, 20986 Hwy. 1, Golden Meadow, LA 70357. Supplies may also be sent directly to Old Store Relief Center, 4400 LA Hwy 1, Raceland, LA 70394. Among the items most needed: nonperishable food, water, flashlights, batteries, gloves, boots, shovels, large garbage bags, cleaning supplies, fans, tarps, tree and debris removal equipment & supplies, personal hygiene items, ice chests, first aid kits, gas gift cards, Walmart gift cards, generators, Depends, Ensure, baby formula, diapers and baby wipes.

(Photo from United Houma Nation website)
Tags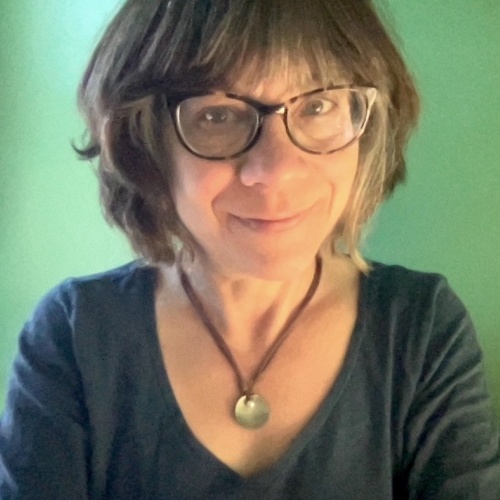 Sue is the editorial director of Facing South and the Institute for Southern Studies.