Ike Coverage: Will storm-wrecked Galveston push out the poor?
One of the most bitter political fights that occurred in Hurricane Katrina's aftermath involved the fate of New Orleans' public housing developments.
Though the developments suffered only relatively minor damage in the 2005 disaster, the federal and city government took advantage of the post-Katrina chaos to push through a proposal to tear down four large complexes with more than 4,500 units. There are plans to eventually replace them with private, mixed-income developments, but they will offer less space for the poor -- leading to charges that the government sought to force poor African-American people out of the rebuilt city.
Now it appears that contentious history may be repeating itself in post-Hurricane Ike Galveston.
The Galveston Housing Authority
oversees
more than 900 units of public housing in four large complexes and two high-rise buildings, with an additional 1,200 subsidized Section 8 apartments. While the authority reopened some parts of the high-rises last month, it condemned every unit in the four complexes, which were damaged by Ike's flooding. But more than a month after the disaster, the Housing Authority has still not announced whether it will rebuild, putting in limbo the lives of residents, many of them elderly and disabled.
Galveston Housing Authority Executive Director Harish Krishnarao declined to respond to questions about what will happen next, the Houston Chronicle
reports
. Last month he said only that "decisions will be made" after the situation is fully assessed.
In the immediate aftermath of the storm, residents of the city's public housing complexes returned home only to
find
city crews battering down their doors. They were given no answers about where they were supposed to go or how long they had to get their possessions out.
Federal officials have extended until the end of November a program covering hotel costs that was originally set to end this month. While public housing residents are eligible for federally funded hotel stays, many lack phones to find rooms or cars to get to them. As a result, they are stuck in temporary shelters or staying with friends and family.
Next month people left homeless by Ike will qualify for federally funded apartments, but they won't find many in Galveston. While the government has identified about 19,000 apartments within a 50-mile radius of Houston, only 400 are in Galveston County.
Consequently, advocates for the poor tell the Chronicle they fear a repeat of what happened on the Gulf three years ago:
"We are talking about people who have little ability to make new opportunity for themselves ... who are being offered places in Dallas when their roots are here," said Linda Good, an attorney with Lone Star Legal Aid, which advises people on their housing rights. "I am afraid that there is going to be another public housing diaspora similar to what we saw after Katrina."
Public housing residents are not the only Galvestonians facing an uncertain future. Yesterday about 700 people packed the Galveston Island Convention Center to demand answers on the housing crisis from city officials. Gail Meads, a Galveston resident who was denied transitional housing by the Federal Emergency Management Agency because of problems with her application, described spending the last 40 nights sleeping in her car, the Galveston Daily News
reports
.
Despite the severe shortage of housing, the city had planned to close this coming Sunday a tent shelter that's housing more than 400 people. However, state officials have announced that they will take over the shelter's management and keep it open until it can hand the job over to a nonprofit.
Meanwhile, the city is still looking for locations to set up FEMA mobile home parks.
Tags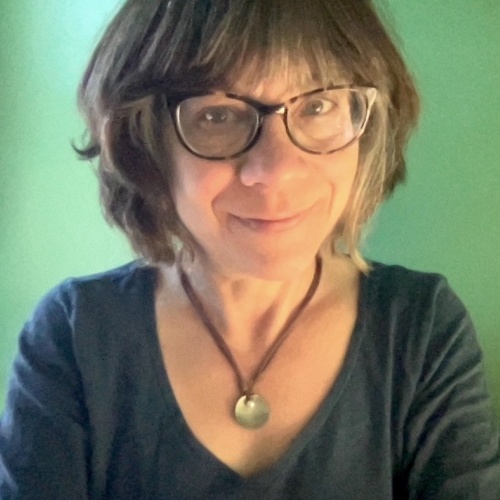 Sue is the editorial director of Facing South and the Institute for Southern Studies.