Voting Rights Watch: FL extends early voting hours; VA faces lawsuit
Big news in Florida today: Declaring a state of emergency at Florida polling stations, Republican
Gov. Charlie Crist has issued an executive order extending early voting hours
. From The Miami Herald:
Effective immediately, early voting sites will be open from 7 a.m. to 7 p.m., through Friday, Oct. 31, 2008 and 12 hours total between 7 a.m. Saturday, Nov. 1, and 7 p.m. Sunday, Nov. 2.

Crist said he had talked to Secretary of State Kurt Browning and members of the Florida Legislature and "concluded that it is always the right thing to do to give voters every opportunity to cast a ballot.
Voters can also request absentee ballots be mailed to them until October 29.
As
Facing South has been reporting
, Florida early voting centers have been plagued by
long lines and up to 5-hour waits
-- especially in South Florida -- since early voting began on October 20. Reports indicated that many voters -- especially those with jobs and families to tend to -- left without voting.
Crist's executive order
negates a 2005 law enacted by the Republican-controlled Florida legislature
that limited early voting centers and hours. The law was bitterly opposed by Democrats who feared it would disenfranchise voters.
Meanwhile,
the Virginia NAACP has sued Democratic Gov. Tim Kaine and election officials
, accusing them of being unprepared for the predicted deluge of voters on Election Day (
Virginia does not have early voting
):
The lawsuit claims that the state is violating the U.S. and Virginia constitutions by not allocating enough voting machines, poll workers and polling places -- particularly in precincts with high minority populations -- which could result in long lines and lost votes.

[The lawsuit] asks the state to move voting machines to precincts most likely to have long waiting lines; keep polls open for an extra two hours; and use paper ballots in some cases.
The response of Virginia election officials
is not especially reassuring:
In a lengthy statement released late Monday night, the State Board of Elections maintained that all localities are complying with the minimum number of voting machines and voting booths in each precinct as required by state code.
The NAACP insists that if Virginia doesn't do something, the problem could be big -- especially in a tight election race:
"Virginians are going to turn out in large numbers, and election officials must act quickly to make sure their failure to prepare doesn't become a barrier to voting," said King Salim Khalfani, executive director of the Virginia State Conference NAACP. "If the court does not intervene, thousands, if not hundreds of thousands, of the Commonwealth's voters may be disenfranchised, particularly African American voters."

The group's report says problems are predicted to be particularly severe in Richmond, Norfolk and Virginia Beach.
UPDATE
: What about Georgia? A local TV station reports
voters are waiting 12 hours
to vote in Clayton County, GA.
Ben Smith at Politico says
"It's an African-American suburban county expected to go heavily for Obama."
Tags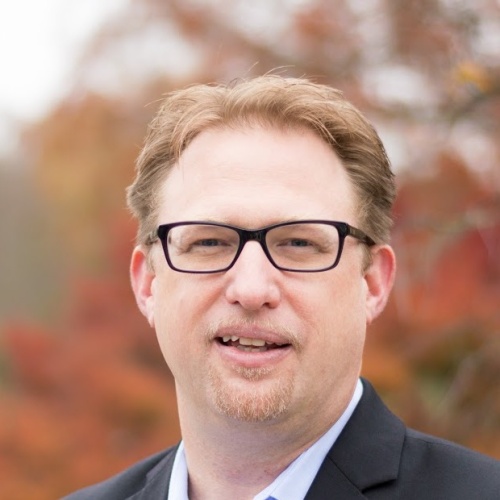 Chris Kromm is executive director of the Institute for Southern Studies and publisher of the Institute's online magazine, Facing South.