Voting Rights Watch: Post-Ike displacement could cause voting problems for Galveston
Since Hurricane Ike crashed into the Texas coast last month, residents of hard-hit areas have encountered problems finding a place to stay while the region recovers -- and government at all levels has failed to provide adequate help for the displaced.
In Galveston, where three-quarters of all homes were damaged in the storm and many public housing units were
rendered unlivable
, local officials have requested 500 trailers from the federal government, but the city still hasn't found a place to put them. Meanwhile, members of the local apartment association complain that the city has been slow in providing needed permits that would allow them to accept tenants. Things have not been moving much faster at the national level, with state and county officials describing the Federal Emergency Management Agency's temporary housing efforts as a "bureaucratic logjam."
"FEMA keeps telling us that they've got a process to deploy temporary housing," Texas Department of Housing and Community Affairs Director Michael Gerber
told
the Houston Chronicle. "But in four weeks, they've deployed fewer than a hundred that are occupied."
With so many of the region's residents still displaced, there are concerns that problems may result on Election Day -- but the county has already rejected one possible solution.
At the suggestion of state Rep. Craig Eiland of Galveston, who has been staying in Austin since Ike flooded his home, the Texas Secretary of State's office offered to allow Galveston County to use super precincts, also known as "voting centers." Under this system, Galveston's 187,000 registered voters would have been able to vote at any county precinct on Nov. 4. But County Clerk Mary Ann Daigle rejected the offer, saying there wasn't enough time to make the necessary changes.
Galveston elections officials have made some concessions for the displaced, though. The county is set to open 14 early voting locations today, and it will offer two temporary voting precincts to accommodate displaced voters -- one of them near the American Red Cross tent shelter that's been housing around 500 people a night. Voters registered anywhere in the county can cast ballots at the early voting locations, which are expecting record crowds. Elections officials advise displaced voters to avoid Election Day problems by taking advantage of early voting, which runs through Oct. 31, or by casting an absentee ballot by mail by Oct. 28. (For information on early and absentee voting in Galveston County, visit
GalvestonVotes.org
.)
There are also worries that some Galveston residents who tried to register before Ike may not make it onto the rolls by the time they show up to vote. Though the county registrar's office was able to retrieve its mail affected by Ike's flooding in Galveston's main post office, there are fears that voter registration cards may have been lost in transit. Cards filed well before the Oct. 6 deadline are still arriving at the registrar's, whose staff has been working overtime to process them, the Galveston County Daily News
reports
.
A citizen whose name does not appear on the registration list can still vote by casting a provisional ballot, which is counted once the discrepancy is resolved. Galveston election workers are bracing for what may be a record number of provisional ballots this year.
Tags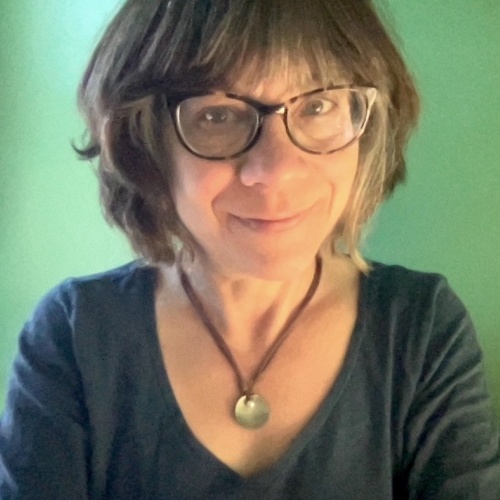 Sue is the editorial director of Facing South and the Institute for Southern Studies.