Candidate for RNC chair belonged to a whites-only country club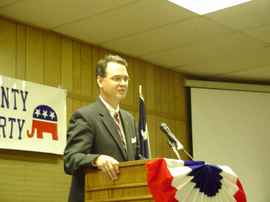 Katon Dawson, the chairman of the South Carolina Republican Party, has
entered
the race to lead the Republican National Committee -- but his bid could be complicated by his longtime membership in a country club that excludes blacks.
In September, Dawson -- president of his family's auto parts distribution company -- resigned his 12-year membership in the Forest Lake Club in Columbia, S.C. The 80-year-old institution's deed has a whites-only restriction.
His resignation came while The State newspaper was working on a story about his membership and his role in an internal effort to admit African Americans.
Dawson wrote a letter asking club leaders to change their policy on Aug. 20 -- just 11 days before the Republican convention. It was during the convention that Dawson's interest in leading the RNC became public.
The timing of Dawson's protest raised some eyebrows, The State
reported
:
"It's something that would have a cleansing effect just in case (Sen. John) McCain would choose him to be head of the Republican National Committee," said political scientist and GOP activist Neal Thigpen, who has been active in Republican politics for 40 years.

Forest Lake landed in the news two decades ago when Robert Solomon -- then the commanding general at Fort Jackson -- was denied a complimentary membership because he was Jewish. The club now admits Jewish members.
The Republican Party is currently struggling with the issue of how to appeal to a more diverse membership following an election in which 95% of blacks voted for Democratic President-elect Barack Obama.
Among those also running for RNC chair
are Michigan Republican Party Chair Saul Anuzis; Chip Saltsman, the campaign manager for former Arkansas Gov. Mike Huckabee; and Michael Steele, the former lieutenant governor of Maryland. If Steele were to win, he would become the first black to head the organization.
Mike Duncan, the current RNC chair, is still undecided on whether he will seek a second term.
(Photo of Katon Dawson from the Anderson County (S.C.) Republican Party website)
Tags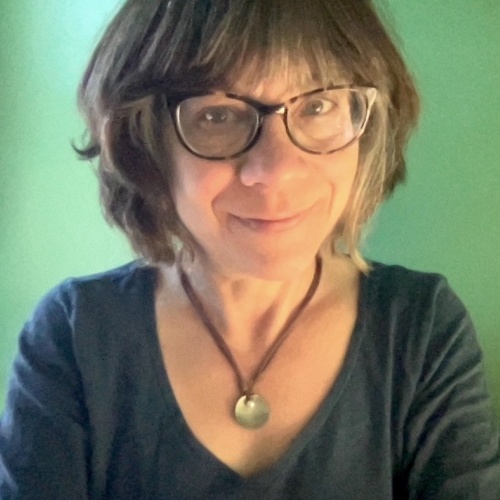 Sue is the editorial director of Facing South and the Institute for Southern Studies.