Gulf Watch: Calling federal recovery system "broken," Texas governor launches hurricane commission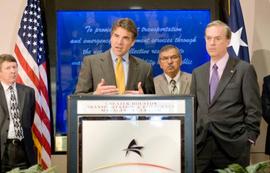 Blasting the federal government for failing to help his state's citizens, Texas Gov. Rick Perry last week
announced
the formation of the Disaster Recovery and Renewal Commission. The state advisory panel will draw up a plan to help communities recover from a devastating storm season that brought three hurricanes to Texas within a three-month period, resulting in the unprecedented federal designation of all its coastal counties as disaster areas.
"Two months after Ike's landfall, Texans are still sleeping in cars or tents outside of padlocked trailers," Perry said. "Mounds of debris are piled up in coastal communities creating health hazards while Washington remains mum about whether it will provide the same level of resources it did for Louisiana after Hurricane Katrina. These situations clearly demonstrate that the federal government's recovery system is broken."
The commission's immediate task will be to address the housing shortages in coastal communities, where thousands of residents have been left homeless and FEMA has been slow to offer temporary alternatives. More than 1,200 Texas Gulf Coast families are living in agency-supplied mobile homes -- fewer than one-tenth the number of mobile homes occupied by Katrina and Rita evacuees two months after the 2005 Gulf disasters, the Houston Chronicle
reports
.
The mobile homes are bigger and more comfortable than the temporary travel trailers FEMA previously relied on, but that makes them more complicated to distribute and install. Their appearance also makes them unpopular in some communities. For example, Galveston county officials recently
delayed a decision
on creating a mobile home park for residents left homeless by Ike, with one commissioner arguing that it "does not give the appearance of rebuilding."
FEMA has declined to distribute the smaller travel trailers used widely after Katrina because of concerns over formaldehyde contamination. In fact, the agency recently
announced
plans to begin scrapping those units.
Another pressing issue facing Perry's commission is storm debris removal. The governor has directed the state Department of Transportation to begin helping remove debris in Southeast Texas, but his requests for 100% federal reimbursement -- what Louisiana got after Katrina -- have gone unanswered for the past month.
"The notion that Texas should use its hard-earned surplus dollars to cover costs that fall under the federal government's responsibility is outrageous," Perry said. "The idea that Washington would shower 700 billion taxpayer dollars on mismanaged Wall Street firms, then penalize a state that has exercised tough fiscal discipline by leaving it to cover the bill of the costliest disaster in its history is preposterous."
The commission will also develop "processes, protocols and standards" to prepare for future disasters and rebuild affected communities, according to Perry. The findings will be shared in a report due to the state by June 30, 2009.
Former Harris County Judge Robert Eckels will chair the commission. In the coming weeks Perry will name the 31 members, drawing from the private sector, foundations, and local and state government. Judges from 21 Texas counties will also serve ex officio.
Tags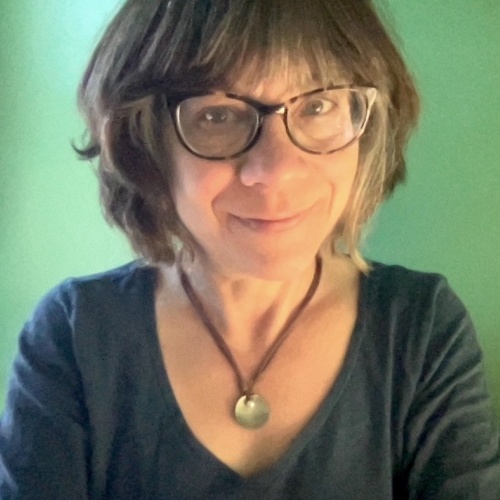 Sue is the editorial director of Facing South and the Institute for Southern Studies.