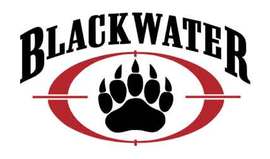 When Sen. Hillary Clinton was first being considered for Secretary of State, many questioned how she would navigate potential conflicts between her new job -- now secured -- and contributions to the William J. Clinton Foundation.
Run by her husband, former president Bill Clinton, the foundation has taken large gifts from entities -- including
national governments
-- that will be in negotiations with the State Department.
Today, the Foundation
released the names of 205,000 donors
. The Associated Press has a
detailed story
about the potential conflicts involved, and one of the most interesting is this:
The Blackwater Training Center donated $10,001 to $25,000. The State Department will have to decide next year whether to renew

Blackwater Worldwide

's contract to protect U.S. diplomats in Iraq. Five Blackwater guards have been indicted by a U.S. grand jury on manslaughter and weapons charges stemming from a September 2007 firefight in Baghdad's Nisoor Square in which 17 Iraqis died.

The timing is bad. Yesterday, the AP reported that
North Carolina-based Blackwater is poised to lose its license to operate in Iraq
after a series of troubling scandals, including the Nisoor Square tragedy.
The prospect of Blackwater being barred from Iraq was raised in an internal draft State Department report that was labeled "sensitive but unclassified." While the report doesn't explicitly state that the private security firm will be nixed,
the AP reports:
An official familiar with the report said initially that it would recommend that department not renew Blackwater's contract when it expires next year.

Under the Bush Administration, Blackwater has received more than $1 billion in government contracts, mostly for security work in Iraq.