Gulf Watch: Court approves a lawsuit on behalf of thousands of New Orleans school employees fired after Katrina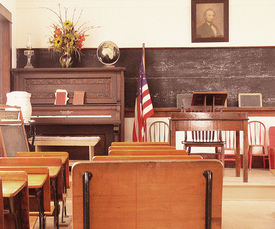 A Louisiana judge certified a class action lawsuit Wednesday that could affect thousands of employees of the Orleans parish school system terminated after Hurricane Katrina. The ruling will potentially allow over 8,500 former principals, teachers, clerical staff, social workers, cafeteria workers, bus drivers and other employees who provided services for 62,000 public school students as of August 29, 2005 to seek monetary damages from the board and state for claims of wrongful termination and breach of contract.
The case began Oct. 28, 2005, when several school system employees sued to block the board from firing them claiming a violation of their state-mandated due process and property rights as certified and/or permanent public school employees.
Following Hurricane Katrina, the Louisiana state legislature voted to take over most of New Orleans' public schools and effectively fire the 8,500 school employees who worked in them. The city schools then became part of the state-run recovery school district and control of many of schools was given to private charter organizations.
In October of 2005 the former employees of the school system began challenging the fact that the Orleans Parish School Board (OPSB) ignored a state law which would have allowed them to transfer to 13 newly established Charter Schools that would be supported entirely with public funds. The former employees argued that the school board violated its own policy and well-established state laws which protected the employment rights of permanent/tenured employees.
From the plaintiffs'
website
:
After Hurricane Katrina, the Defendants (local and state education officials) took arbitrary, capricious and unreasonable actions in the aftermath of a national disaster to enact legislation that abrogated the plaintiffs' employment rights and "property rights." Political newcomers to the OPSB used Hurricane Katrina as an once-in-a-lifetime opportunity to carry out an old political agenda to abolish the New Orleans Public School System as it existed before Hurricane Katrina, and replace it with quasi-private, Charter Schools, using public funds.
...
The combined actions of the local and state education boards threatened the economic and personal survival of 7,500 public school employees and their families. The establishment of 31 quasi-private, publicly funded Charter Schools threatened the future of a public education system in New Orleans. Prior to Hurricane Katrina, these employees enjoyed a property right in their employment guaranteed to them under Louisiana's Constitution and several State statutes. The storm took their homes but local and state education officials took their jobs.