Labor abuses worsen in Ike's wake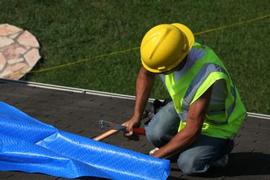 The disturbing stories became shockingly commonplace in the wake of Hurricane Katrina: Some of our society's poorest people performing cleanup work in dangerous conditions, without adequate protective equipment. Immigrants coming from faraway places after paying large sums to labor brokers only to be denied a promised place to stay and sometimes even a job. Workers denied overtime pay, and even basic wages.

More than three years after that disaster, similar stories are now being told in parts of the Gulf Coast devastated by Hurricane Ike, a storm that hit Texas on Sept. 13 and was the third most-damaging in U.S. history. The Houston Interfaith Worker Justice Center has collected some workers' post-Ike accounts in a new report titled "Abuse After the Storm" that considers the question:
What happens when a hurricane hits a region where workers are routinely exploited, where basic labor laws are ignored on an everyday basis and a culture of abuse and impunity has become part of the way business [is] conducted in certain industries?
Because as HIWJ's report makes clear, worker abuse was a serious problem in Houston before Ike. It was the reason HIWJ formed two years ago -- to help low-wage workers learn about their rights and take action to protect them, and to mobilize the faith community to improve conditions for the region's workers.

One of the biggest problems Houston workers grappled with before the disaster was wage theft: employers who failed to pay minimum wage, or wages for every hour worked, or time-and-a-half over 40 hours. Some failed to pay workers at all. Since June 2007, HIWJ has documented $494,437 in total wages stolen from Houston workers, of which only $92,907 has been recovered.

The wage-theft problem appears to have intensified in the storm's wake, as unscrupulous "disaster capitalists" swooped in, using the devastation caused by the storm as an opportunity to reap profits on the backs of mistreated workers. HIWJ identifies the following companies as having stolen wages from workers in the Houston area during the post-Ike recovery and reconstruction:

* Timberwood Carpentry, working with Global Restoration Group, recruited about 1,000 people from across the South for cleanup jobs in Port Arthur, Galveston and Houston. Some workers say they didn't get promised hotel rooms, and that the company failed to pay them more than $121,000 in earned wages while refusing any help with skin, eye and kidney infections contracted in some cases from working without proper safety equipment. HIWJC reports that it has helped recover about a third of the wages Timberwood owes its workers, but tens of thousands of dollars remain unpaid.

* Southeast Abatement Services hired workers to gut and clean the University of Texas Medical Branch in Galveston. They report sleeping 10 to 12 to a room and being shuttled to work in unsafe and uninsured buses driven by unlicensed drivers. Some of the employees also went unpaid: Eleven Southeast Abatement Services workers that HIWJ met with estimate they're owed more than $7,100.

* Salton Companies, contracted by Jadip Construction, hired workers as part of FEMA's Blue Roof Project. But the company allegedly failed to pay wages to at least six workers, who were promised 15 cents per square foot of roofing -- a fraction of the $3 per square foot FEMA pays its contractors. The men say they are collectively owed over $3,000. HIWJ is now trying to obtain records of their hours to calculate whether those wages met minimum hourly standards.

Others named in the report are Bonel Building Corp., which HIWJ says failed to pay at least $12,000 in wages, $7,900 of which the group helped recover; TLC Engineering under contract with Beck Disaster Relief, which after hiring people to document debris removal projects in the Houston area reportedly cut off promised mileage reimbursement payments; and Ruben Alaniz, a San Antonio-based contractor who allegedly failed to pay at least 14 Houston-based workers to make roof repairs. The workers didn't know who Alaniz worked for, illustrating the complex relationships between contractors, subcontractors and hired hands that complicate accountability.

The theft of wages from workers on the lowest rungs of the economy is particularly devastating to their families, often resulting in the inability to pay for basic necessities like rent, food, transportation and medical care. At the same time, these families often live in substandard housing in flood-prone neighborhoods, which means workers who face safety risks on the job come home to places that aren't safe either. Workers who come from out of town and have their wages stolen often end up on the street.

HIWJ offers a number of recommendations to address the problem of wage theft and other forms of worker abuse. It calls on Congress to strengthen the U.S. Department of Labor, which in turn should expand its enforcement activities in the Gulf Coast. It urges Texas to beef up its labor oversight and better enforce the Texas Payday Law governing wages. And it encourages labor unions to organize and build membership in the region regardless of workers' immigration status.

HIWJ also asks people of faith to urge employers to adhere to higher moral standards in their treatment of employees.

"A city on a swamp needs to reach the high ground to become a city on a hill," the report concludes. "Each of us has the potential to do our part to improve our community and become a city that values work and all workers."

(FEMA photo of a subcontractor repairing a roof in Texas after Hurricane Ike by Leif Skoogfors)
 
Tags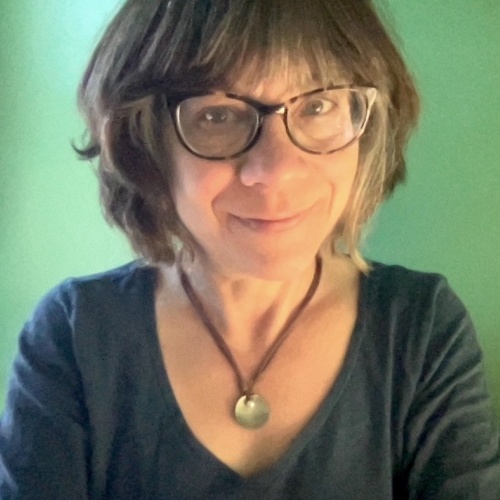 Sue is the editorial director of Facing South and the Institute for Southern Studies.