ACLU lawsuit to challenge Arkansas gay adoption ban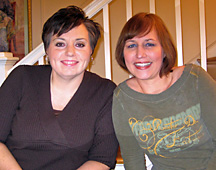 Gay rights' advocates and foster care advocates are challenging a new Arkansas law banning unmarried couples living together from becoming foster or adoptive parents. The Arkansas chapter of the American Civil Liberties Union has filed
suit
on behalf of families seeking to overturn the new amendment that was approved by Arkansas voters in November with 57 percent of the vote.
The new law, Act 1, bars unmarried or cohabiting couples from adopting or fostering children. It was placed on the November 2008 ballot by the Arkansas Family Council, a conservative group that made no secret of the fact that the amendment is an attack against gay and lesbian rights.
The ACLU sued on behalf of 29 adults and children from more than a dozen families. One of the plaintiffs in the case, Sheila Cole, is banned from adopting her own granddaughter. In May, Sheila's granddaughter was placed in the Arkansas foster care system when she was two months old,
reports
On Top Magazine. Cole is now waiting for approval from the state to adopt her granddaughter, but fears Act 1 will prevent that because she lives with her lesbian partner.
Although the law affects both gay and straight couples, it disproportionately impacts gay couples who cannot legally marry in the state. "This law hurts families and children in many ways," Rita Sklar, executive director of the ACLU of Arkansas, said in a
press release
. "It takes away parents' right to decide for themselves who will adopt their children if they die, it denies the many children in Arkansas state care a chance at the largest possible pool of foster and adoptive homes, and denies couples who are living together but unmarried the chance to provide loving homes to children who desperately need them."
A recent New York Times
editorial
notes the discriminatory elements of the law:
The new law is undeniably discriminatory. Under Arkansas law, people convicted of major crimes, including contributing to the delinquency of a minor, remain eligible to adopt children or become foster parents. Single people who have no partner -- or who have a large number of casual sex partners -- are also eligible. Anyone who is in a committed relationship, gay or straight, but is not married is automatically barred.

The new law also interferes with the Department of Human Services' ability to do its job of making individualized assessments of prospective parents and placing children in the homes that are best able to meet their needs...And because of the shortage of foster parents, the ban is very likely to make children wait substantially longer for a loving home.

The ACLU hopes that by challenging the new restrictions in court rather than through the Legislature, they will face a better chance of success and less possibility of politics again being injected into the case,
reports
the AP.
(Photo of two of the plaintiffs, Sheila Cole and Jennifer Owens. For a complete list of all the plaintiff families and more detailed profiles, visit here.)