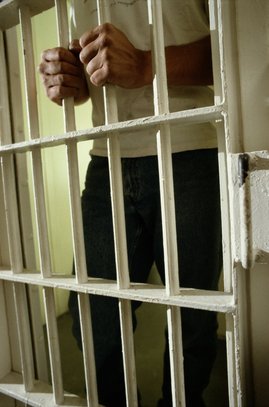 The United States spends billions to house and monitor offenders as they go in and out of jails and prisons every year. But with states facing huge fiscal crises this year - at least 44 states face or are facing shortfalls in their budgets for this year and the next - lawmakers and prison officials are reevaluating their state's hard-line sentencing policies and looking at ways to help released inmates avoid returning to prison. These policy changes could remove tens of thousands of offenders from costly prisons and parole supervision, and provide a strange silver lining for those interested in seeing reform to the nation's "lock 'em up" criminal justice policy.

This is also a sea change from the past two decades of tough-on-crime legislation and policy-making that lead to a massive prison boom in the 1990s and record-high incarceration rates during the first decade of the 21st century. Since 2000, many states have edged away from the mass-lock-up approach, mostly to save money, and the current crisis may accelerate the trend.

Prison reform advocates point out that the budget crisis gives leaders on both sides the cover of fiscal responsibility to implement programs and policies that will not only save money, but also improve the failing corrections system. The Associated Press reports that "collectively, the pending and proposed initiatives could add up to one of biggest shifts ever in corrections policy, putting into place cost-saving reforms that have struggled to win political support in the tough-on-crime climate of recent decades."

From the Associated Press:
In Kentucky, where the inmate population had been soaring, even some murderers and other violent offenders are benefiting from a temporary cost-saving program that has granted early release to nearly 2,000 inmates.

Virginia Gov. Tim Kaine is proposing early release of about 1,000 inmates. New York Gov. David Paterson wants early release for 1,600 inmates as well as an overhaul of the so-called Rockefeller Drug Laws that impose lengthy mandatory sentences on many nonviolent drug offenders.
A nation behind bars
Since 1980, the country's prison population has quadrupled, with the South accounting for nearly half of that increase. In 2008, the Pew Center on the States released a study revealing that the United States continues to lock up record numbers of people in jail and prison -- one out of every 100 people is behind bars. Indeed the South continues to lead in U.S. prison population growth, and the rising costs of incarceration have taken a definite significant toll on Southern state budget. Facing South reported in June 2008 that Kentucky, which has experienced the nation's largest prison population increase, suffered with state budget woes hampered by the amount of money the state spent on prisons.

In its 2008 study Pew found that total state spending on corrections--including bonds and federal contributions--topped $49 billion in 2007, up from $12 billion in 1987.  The Pew Center's Public Safety Performance Project has recently projected that state and federal prison populations -- under current policies -- will grow by more than 190,000 by 2011, to about 1.7 million, at a cost to the states of $27.5 billion, reports the Associated Press.