Gulf Coast Civic Works: Last chance for Gulf recovery?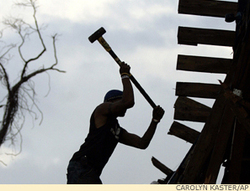 In his final press conference this week, President Bush defended Washington's response to Hurricane Katrina -- the
most politically damaging episode in his term
-- saying "
don't tell me the federal response was slow
."
The comment
didn't play well back in the Gulf Coast
, where many residents hope that a new administration means a new chance to push for full recovery in a region that has since endured the additional disasters of Hurricanes
Gustav
and
Ike
.
Specifically, advocates see a window of opportunity in Obama's economic stimulus plan to press for a
Gulf Coast Civic Works program
that could quickly create jobs and jump-start much-needed rebuilding efforts.
As we reported yesterday,
over 130 organizations have signed onto a letter to President-elect Obama
calling on him to enact an Executive Order for Gulf Civic Works in his first 100 hours of office. A draft
copy of the Executive Order is here
[pdf].
The plan would call on Congress to authorize $6.7 billion for the program, which would be run out of the
Gulf Recovery Office set up by Bush
(currently in the Department of Homeland Security, but the order calls for it to be moved directly to the White House).
Among the highlights of the Gulf Civic Works proposal:
* Creating 100,000 jobs across the Gulf Coast, focusing on much-needed rebuilding and recovery projects.
* First-source hiring to ensure jobs go to locals who need them most, and making up to 40% of jobs apprenticeships to help new, untrained workers.
* Placing an emphasis on "green" jobs like restoring wetlands and environmentally-sound construction.
* Setting up community boards to identify "shovel-ready" projects and locate local sub-contractors, to ensure money doesn't flow to out-of-state businesses like it did after Katrina.
The idea of a federally-backed jobs program in the Gulf Coast has been floated since Katrina struck in 2005 and aggressively championed by advocates like
Scott Meyers-Lipton
, a sociology professor at San Jose State University, as well as national groups like
ACORN
,
ColorOfChange
,
Oxfam
and the
Robert F. Kennedy Memorial
.
The Gulf Coast Civic Works plan also has strong support in the Gulf Coast, where basic infrastructure is still lacking in dozens of communities. Last week, the non-profit
America Speaks
surveyed 200 residents in south Louisiana and 92% expressed support for the Gulf Coast Civic Works program.
This week, the
Equity and Inclusion Campaign
of the Louisiana Disaster Recovery Fund is hosting meetings with residents in Gulf towns to identify pressing projects that could use federal support; a meeting in Biloxi, Mississippi yesterday drew 20 residents representing 15 area organizations. There are no shortage of ideas
But after over three years of effort, does the Gulf Coast Civic Works program really have a chance of passing? As legions of groups fighting for a piece of the stimulus pie it won't be easy, although advocates are hopeful for several reason.
First, the plan fits within Obama's framework for economic stimulus while also offering him a chance to act on his declared commitment to Gulf Coast recovery. Obama frequently
criticized the Bush administration's lack of leadership in the Katrina recovery
and Gulf Coast rebuilding was
an ongoing theme of his campaign
.
Second, the plan is starting to draw attention from right people. Environmental groups like the Sierra Club and Global Green USA of Brad Pitt fame have embraced the program's call for green jobs. The
Center for American Progress
, led by Obama transition director John Podesta, included the project in its
widely-circulated proposal
[pdf] on how to spend stimulus money.
Gulf advocates are now feverishly working to shore up Congressional support, including getting two of the bill's original sponsors last year -- Mississippi Congressmen Gene Taylor and Bennie Thompson, both Democrats -- to sign on again.
There's a sense of urgency to the campaign: With Katrina receding from the public's mind -- and competition for federal dollars heating up -- there's a fear that the window of opportunity for steering needed federal support to the Gulf may be closing.
As Scott Meyers-Lipton told me, "This may be the last chance we have to make sure the Gulf Coast gets the money it needs to rebuild."
Tags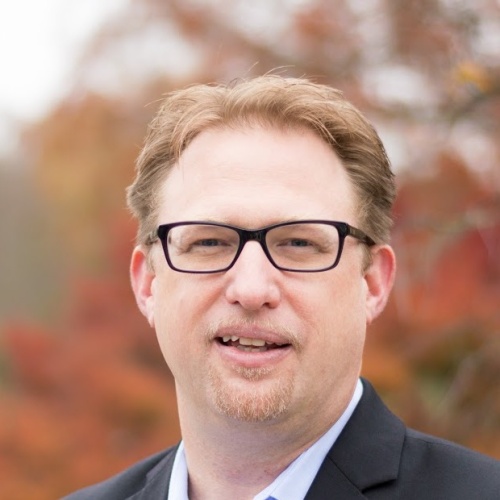 Chris Kromm is executive director of the Institute for Southern Studies and publisher of the Institute's online magazine, Facing South.