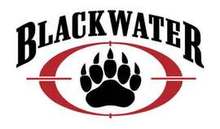 Iraq said Thursday it will bar Blackwater Worldwide from providing security protection for U.S. diplomats. Blackwater, the controversial private security firm based in North Carolina, received more than $1 billion in government contracts under the Bush Administration, mostly for security work in Iraq.
The mercenary firm suffered a series of troubling scandals, including the Nisoor Square tragedy, the 2007 Baghdad shooting that killed 17 Iraqi civilians. The incident in Nisour Square sparked outrage in Iraq and led to the temporary suspension of Blackwater's right to work in the country. Iraqi Prime Minister Nuri al-Maliki called on the U.S. government to end its contract with the company, while the U.S. House passed a bill -- sponsored by Congressman David Price of North Carolina -- to make private contractors working in Iraq and other combat zones subject to prosecution by U.S. courts.
Ministry spokesman Maj. Gen. Abdul Karim Khalaf said the ministry denied Blackwater's recent request for an operating license mainly due to "improper conduct and excessive use of force" in the Nisoor Square tragedy,
reports
the Associated Press.
Earlier this month, five former Blackwater security guards pleaded not guilty in federal court to manslaughter charges and gun charges in that shooting.