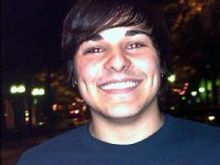 In the early morning hours of May 16, 2007, Sean Kennedy was attacked outside a bar in Greenville, S.C. The 20-year-old was punched in the face so hard that he fell to the pavement and cracked his skull open. The injury he sustained separated his brain from its stem, killing him.
Sean Kennedy was killed because he was gay.
Witnesses said that Kennedy's attacker, another young man named Stephen Moller, yelled anti-gay slurs before and after the attack. Yet the case against Moller was plea bargained down to involuntary manslaughter, and Moller received a suspended five-year sentence for the crime. And it turns out that Moller could be released on parole next month after serving only eight months of his sentence.
Why such a light sentence?
Simply put, South Carolina lacks hate-crime legislation. Since South Carolina has no hate-crime statute protecting the rights of gays, no enhancement was available for Moller's sentence of five years in prison. In fact the judge reduced the sentence to three years with credit for time served and ordered Moller to seek help to manage anger and substance abuse.
"This shockingly short sentence sends the message that it is okay to attack and kill people just because you don't like who they are," Sean Kennedy's mother, Elke Kennedy, wrote in an October 2008
editorial
. "Justice was not done for my son."
A Growing Crisis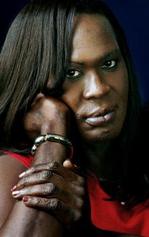 On November 9, 2008, Duanna Johnson, a 43-year-old transgender woman, was
shot and killed
in Memphis, Tenn. A few months earlier, Johnson had been taken into police custody as a suspected prostitute, and then
beaten by Memphis police officers
during her interrogation, one in which the officers taunted her about her transgender status. The acts of police brutality were caught on tape and resulted in the firing of two Memphis policemen. The Memphis Police Department also had to undergo sensitivity training.
Johnson's brutal beating shone a spotlight on police brutality, racism, homophobia and transphobia in Tennessee. But Duanna's unsolved murder has become yet another statistic added to the growing amount of deadly hate crimes targeting lesbian, gay, bisexual and transgender people across the country.
According to the
Human Rights Campaign
, a LGBT equal-rights organization, hate crimes occur when a perpetrator targets a victim based on his perceived membership in a particular group. They differ from other acts of violence because they are not simply directed at the individual victim, but rather, they are meant to intimidate and terrorize the entire group of people to which the victim belongs.
Nearly
four in 10 gay men and about one in eight lesbians and bisexuals
in the United States have been the targets of violence or a property crime because of their sexual orientation, according to a 2007 by the University of California, Davis.
Moreover, while hate crimes based on race, ethnicity or religion are reportedly down nationally, crimes based on sexual orientation are up. According to the
Federal Bureau of Investigation's hate crime statistics
released in October 2008, nationally hate crimes based on sexual orientation constituted the third highest category (right behind race and religion) and made up
16.6 percent
of all reported hate crimes in 2007. This represents a slight increase from the previous year, but a 24 percent jump from the 2005 figures.
The
National Coalition of Anti-Violence Programs
, a nonprofit organization that tracks bias incidents against gay, lesbian, bisexual and transgender people, routinely report even higher numbers than the FBI. The difference in statistics is due to the fact that violent crimes on the basis of sexual orientation often go unreported to the police because there's still a stigma attached to being LGBT that makes many victims afraid to admit that they were a target of bashing. On top of that, anti-gay hate crimes are also underreported by local law enforcement -- because there's no federal hate-crime protection for LGBT people, many states aren't required to report violence committed against someone because of their sexual orientation or gender identity.
According to the
Southern Poverty Law Center
, a nonprofit that monitors hate groups and extremist activity in the United States, gays and lesbians in the United States are victimized in hate crimes twice as often as African Americans, and numerous studies show these attacks are much more brutal than most assaults. The SPLC also estimates that due to problems with the hate-crime reporting system in the United States, the real number of hate crimes being committed in the United States each year is likely
closer to 50,000
, as opposed to the nearly 8,000 reported by the FBI.
Change at the State Level
Gay rights advocates point out that the tragic attacks on Sean Kennedy and Duanna Johnson illustrate the necessity of having comprehensive state-level hate-crime laws that include sexual orientation and gender identity. Currently,
31 states
, plus the the District of Columbia, include sexual orientation in their hate crimes legislation, and just 11 include gender identity. 
The South ranks far behind in legislation. Eight out of 13 Southern states' hate-crime laws are not inclusive of sexual orientation protections, and not one Southern state contains gender identity protections.
According to the Human Rights Campaign
, the five Southern states that
do include
sexual orientation in their hate crime laws are Florida, Kentucky, Louisiana, Tennessee and Texas. The five Southern states that
do not include
sexual orientation or gender identity in their hate crime legislation are Alabama, Mississippi, North Carolina, Virginia and West Virginia.
Four states in the United States have
no
hate-crime laws whatsoever. Three are in the South: Arkansas, South Carolina and Georgia.
Nationally, 19 states fail to include sexual orientation in their hate-crime legislation. This makes prosecution difficult in these states. While law enforcement may view an alleged crime as motivated by hate, prosecutors are limited to charges recognized within state code. Gay rights advocates argue that the lack of protection in state laws makes LGBT people more susceptible to hate crimes, and in turn limits the options available to law enforcement in prosecuting them.
As a result, advocates are working to introduce legislation that would incorporate sexual orientation and gender identity into states' hate-crime laws. Since Sean Kennedy's death, his mother Elke Kennedy has become one such advocate and campaigner. She has toured the nation to recount the tragic murder of her son and to educate people about the need for federal hate-crime legislation; she has also organized and educated to push lawmakers to modify South Carolina's laws so that gays and lesbians are protected.
Indeed, Sean Kennedy's death has even prompted some South Carolina lawmakers to begin to push for a hate-crime provision in the state's code of laws. Elke Kennedy and other gay rights advocates point out that had there been hate-crime laws on the books at the time of Sean's murder, Moller would have received a much tougher sentence.
"South Carolina has a long way to go before they can say that they are embracing people," Elke Kennedy told
Out In Asheville
in 2008. "I travel to other states and I travel across the country and I've seen so many different parts of South Carolina, and I believe that it takes coalition building across all different sorts of groups and organizations to make this change happen. We can't just do it alone. Truly, I want to be the advocate. I want to change South Carolina. I want to make sure that kids in schools don't have to worry about being able to belong to a GSA. I want to make sure that kids can walk down the street and if they're gay, they can hold a partner's hand and not have to worry about being beaten - and that they can show affection for who they love."
The Movement for Federal Legislation
:
A Change Gays Can Believe in?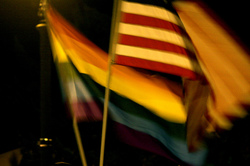 In response to rising anti-gay hate crimes, rights advocates are also pushing to see the passage of comprehensive gay and transgender-inclusive hate-crime laws at the federal level by working to strengthen current federal hate-crimes laws. Whereas race and religion-based hate crimes are protected under federal hate crimes laws, sexual orientation and gender identity are not.
Gay rights advocates point out the importance of Congress passing the
Local Law Enforcement Hate Crimes Prevention Act (LLEHCPA) H.R. 1592
, also known as the
Matthew Shepard Hate Crime Act
, which wound extend federal hate-crimes protections to sexual orientation and gender identity.
There is growing national support for such a law. A 2007 Gallup poll
showed
that 68 percent of all Americans believe that federal hate crime laws should protect people from discrimination or violence on the basis of sexual orientation, gender and gender identity. Supporters of the law argue that passage of the LLEHCPA would strengthen existing state and federal laws and allow the Justice Department to aid state and local jurisdictions either by lending assistance or, where local authorities are unwilling or unable, by taking the lead in investigations and prosecutions of violent crime resulting in death or serious bodily injury that were motivated by bias.
The LLEHCPA has been introduced in each Congress since 1999, but has never made it into law. In May of 2007, the House of Representatives passed the LLEHCPA, and a companion bill passed in the Senate in September 2007, but President George Bush threatened to veto it. In an effort to avoid a veto, the Senate version was tied to the 2008 defense authorization bill, but at the last minute the LLEHCPA was stripped from that legislation.
Despite its failure to pass in 2007, gay rights advocates continue to see an expanded federal hate-crimes act as a necessary tool in fighting the culture of violence that has become so pervasive against LGBT individuals. 
Gay rights advocates hope to see federal action by the new Congress and the new Obama administration. With the change in the White House, a top priority for LGBT advocates will be the passage of the LLEHCPA and working with federal lawmakers to promote laws that would increase the penalties for hate crimes.
President-Elect Barack Obama has already vowed to make sure Congress passes the Matthew Shepard Act. Part of the new administration's civil rights agenda includes, as
posted on the transition Web site
, a provision to:
Expand Hate Crimes Statutes: Obama and Biden will strengthen federal hate crimes legislation, expand hate crimes protection by passing the Matthew Shepard Act, and reinvigorate enforcement at the Department of Justice's Criminal Section.

Advocates are also promoting support for the LLEHCPA over at the
Ideas for Change at Change.org
, which is a website that aims to promote the best policy ideas for the Obama administration.
Justice Still Denied?
In the case of Sean Kennedy's killer, Stephen Moller, the parole board is currently conducting an investigation to decide whether to grant him a parole hearing next month. Despite the violence of his crime, Moller could be eligible for parole as early as next month, after serving only eights months of his sentence in prison. Even if he is denied parole, the longest possible time he will have left to serve in prison is until September 2009.
Elke Kennedy and other gay advocates have decried the the inadequacy of South Carolina's  laws and the lack of a hate crime statute in the state. Kennedy is also calling upon the public to appeal in writing to South Carolina's parole board to help convince them not to let her son's killer out of prison before serving his full sentence.
"Please consider writing a letter to the parole board and ask them to deny Stephen Moller parole and serve out his sentence," Elke Kennedy wrote in an
action alert
this week. "In your letter, please remind the board of the violent and unprovoked nature of Moller's offense and the pain and suffering it has caused in the lives of Sean Kennedy's family and friends."
Further details on Elke Kennedy's efforts are at
Sean's Last Wish
, the foundation she set up in her son's honor to help establish hate-crime legislation in South Carolina.

(First photo is of Sean Kennedy; and the second photo is of Duanna Johnson)