POWER POLITICS: Southern state lawmakers take aim at mountaintop removal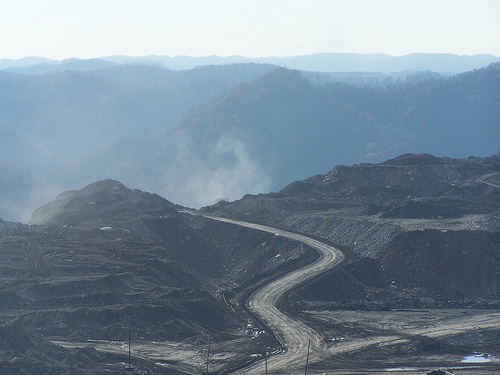 North Carolina is not a coal mining state, but its electric utilities are still involved in one of the most destructive mining practices used today -- mountaintop removal mining, which involves blasting off Appalachian peaks to get to the coal and dumping the resulting waste into valleys below.

But a bill introduced into the state legislature this week aims to end North Carolina utilities' use of coal from mountaintop removal operations. Similar legislation has also been introduced in Georgia, Kentucky, Maryland, South Carolina and Tennessee.

N.C. Rep. Pricey Harrison (D-Guilford) is the sponsor of the Appalachian Mountains Preservation Act, which would require the state's utilities to phase out the use of coal from mountaintop removal mines. The House bill was introduced with 27 original sponsors from both parties, and state Sen. Steve Goss (D-Watauga) has introduced companion legislation in the Senate.

"This is a horrific and destructive practice," Harrison said at a press conference held today at the N.C. legislature. "We want to remind North Carolina citizens that when they turn on that light switch, they're blowing up mountains."

The bill comes in the wake of a Feb. 13 decision by the 4th U.S. Circuit Court of Appeals in Richmond, Va. easing restrictions on the practice.

North Carolina is currently the second-largest consumer of mountaintop removal-mined coal in the nation after Georgia. Thirty percent of the state's electricity is generated from the burning of such coal, whose extraction has permanently destroyed more than 470 Appalachian peaks and damaged more than 1,200 miles of headwater streams.

The practice has also taken a heavy toll on Appalachian communities, which was described at today's press conference by Bo Webb, a resident of Coal River Mountain in southern West Virginia where Massey Energy has mountaintop removal operations.

Every day at around 4 o'clock, Webb said, the company sets off blasts nearby, which have been getting louder and closer to his property and send rocks flying into trees near his home. After one blast last week, a boulder landed about 100 feet from his garden -- and just 100 yards from his cousin's home.

Besides worrying about being crushed to death, he and his neighbors are also concerned about health effects from the dust that fills the air after the blasts, which contains silica from the rock -- a mineral implicated in deadly black lung disease -- as well as the chemicals produced from the diesel fuel and ammonium nitrate used to fuel the explosions.

"Our lives are in danger," said Webb, who recently wrote an open letter to President Obama asking for help. "People are being terrorized."

While the practice comes at great cost to Appalachia and its residents, who already face serious health problems linked to coal, North Carolina's utilities argue that it keeps power affordable.

But Matthew Wasson, a mining expert with Appalachian Voices, pointed out that the average price difference between underground and surface-mined coal from central Appalachia was only about $3 per ton, or about 5 percent. By the time the costs of transporting the coal to a power plant, converting it to electricity and transmitting the power are factored in, the cost difference amounts to a small fraction of the 9 cents per kilowatt hour that North Carolina residents pay for electricity, he said.

Meanwhile, Appalachian coal is already some of the most expensive in the world, selling for $70 to $140 per ton over the past six months compared to $12 to $14 per ton for coal from Wyoming's Powder River Basin.

Last year, Raleigh, N.C.-based Progress Energy raised their rates by 16 percent almost entirely as a result of the rising price of Central Appalachian coal. And in 2007, the company was accused of "failures of management" and required to return $13.8 million to its Florida ratepayers for continuing to use expensive Appalachian coal rather than switching to lower-cost western coal, the Raleigh News & Observer reported.

But to Sen. Goss, it's about much more than dollars.

"I am firmly convinced that mountaintop removal is a moral issue that begs our hearts and minds to do the right thing," he said.

For details on whether your local power provider is using mountaintop removal coal, visit the I Love Mountains website.
Tags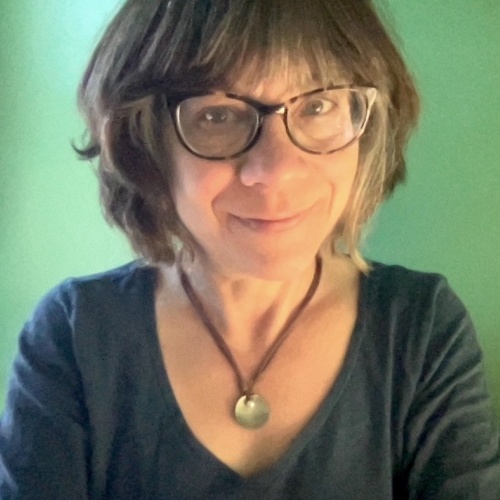 Sue is the editorial director of Facing South and the Institute for Southern Studies.