By the Progressive States Network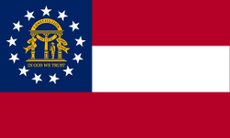 Georgia's Department of Human Resources (DHR) is considering
privatizing
much or all of its public mental health hospital network and closing its mental health facilities in cities like Savannah and Augusta. State officials say that no final decisions have been made, but DHR is considering privatization as a solution to problems that have plagued state-run hospitals and that led to a U.S. Department of Justice investigation of the quality of care provided. DHR provided advocates and providers with an outline of its plan to consolidate the seven mental health hospitals into two and to rely more heavily on community-based services. 
The only concrete step the state has taken toward enacting this plan has been to issue a request for proposals (RFP) to potential contractors to take over a unit at the mental hospital currently located in Savannah. Dena Smith, a spokesperson for the DHR, said, "If through that RFP process, it's found that it's not the best way to move forward, then it won't happen." However, the outline of the agency's plan indicates that the state is moving rapidly to close down its institutions and to switch to private providers. By the end of June 2009, the state intends to issue RFPs for new hospitals in Atlanta and South Georgia, both scheduled to open by the end of 2011, and will close the Savannah hospital. The mental health hospital in Columbus would close by July 2011, and by the end of the following fiscal year, public facilities in five other cities would likely close down. 
Doubts about Cost Savings
Mental health advocates, state legislators, and members of Gov. Sonny Perdue's mental health commission have expressed concerns over the possibility of privatization, emphasizing that there is
little evidence
that having private companies take over state hospitals will save taxpayers money or improve the quality of patient care. They believe that more public participation in the DHR's privatization plans is necessary. Furthermore, they question the viability of turning state mental health hospitals over to for-profit companies. Most patients who end up in state institutions have exhausted all private insurance coverage, and there is no way to cost-shift the burden of caring for uninsured patients by treating insured patients. Given these limitations, private companies may resort to reducing staff and services in order to make a profit. 
Problems in Other States from Partial Mental Health Privatization
No other state has privatized its entire psychiatric hospital network, and states that have privatized some of their mental health services
have not realized their intended results
. In Florida, private facilities operate at only a slightly less expensive rate than state institutions, and they have not been able to demonstrate improvements in patient outcomes. In North Carolina, auditors found that the state wasted $400 million by allowing unqualified private companies to provide many mental health services. In a Texas private mental health clinic, poor staffing led to
patients violently assaulting others
, inadequate cleaning, and incorrect doses of medicine dispensed to patients.