POWER POLITICS: Big Nuclear's money grab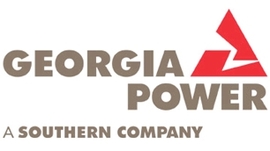 Exercising its mighty political clout, Georgia Power succeeded last week in getting state lawmakers to approve a controversial bill that allows the investor-owned company to force ratepayers to pay upfront for nuclear reactors that haven't been built yet and that even changes the way government normally works to suit the electricity giant's whims.
If Big Nuclear has its way, a similar scheme could be coming soon to your state -- if it hasn't already.
On Thursday afternoon, following four hours of contentious debate, the state House passed by a 107-66 margin
Senate Bill 31
, which allows the company -- a subsidiary of the Atlanta-based Southern Co. -- to collect about $2 billion in financing related tax charges from its customers between 2011, when construction on two new nuclear reactors at Plant Vogtle near Augusta is set to begin, and 2017, when construction is expected to be completed.
The Senate passed the bill earlier last month, and it's expected to be signed into law by Gov. Sonny Perdue (R), whose chief of staff, Ed Holcombe, was a longtime Georgia Power lobbyist.
The scheme is known as Construction Work in Progress, which allows private utilities to charge ratepayers for the cost of financing new power plants during building. Under CWIP, utility customers experience periodic rate increases to pay interest to bondholders and returns to shareholders on capital invested in nuclear power plants.
CWIP essentially forces people to pay three times for new nuclear plants: in federal taxes that are already providing
tens of billions of dollars in subsidies for new nukes
, in CWIP, and then again when rates increase after the plants are built. It also has no allowances for returning the money to consumers should the plants not be built because of regulatory or other problems.
The South --
where six of the seven planned new nuclear facilities are located
-- has widely embraced CWIP. Both North Carolina and South Carolina have approved recovery of costs incurred by Duke Power for the planned construction of a new nuclear power plant in South Carolina. Louisiana and Florida have also approved upfront recovery of costs for new nuclear construction.
The nuclear industry argues that the program offers savings in financing costs. But critics -- which in Georgia included consumer groups and conservative bloggers as well as nuclear energy opponents -- say CWIP essentially forces electricity customers to become investors in privately-owned power plants that private investors view as an unreasonable risk while eliminating incentives for companies to hold down construction costs.
Indeed, prepaying for nuclear plants has backfired on ratepayers before. Some 30 years ago in the Carolinas, for example, Duke Power and the company now known as Progress Energy canceled nine nuclear plants that were underway, billing customers over $1 billion for facilities that were never built. In 1982, the N.C. legislature responded by banning CWIP -- but in 2007 it reversed the ban under heavy lobbying by the utilities, which represent one of the state's most powerful political forces.
Those same power politics were at work in Georgia's legislature, where lawmakers have been primed to be sympathetic to Georgia Power's demands. In 2008 alone, the company's political action committee contributed at least $10,000 to state-level politics -- all of it to the Georgia Republican Party, according to the
National Institute on Money in State Politics' FollowtheMoney.org database
. Georgia Power employees contributed another $40,755 to Georgia state officials and candidates.
As the
Georgia Women Vote! blog reported
recently, the first five sponsors of the bill have all accepted perks from Georgia Power lobbyists, including sports tickets and meals. In the three months before the legislative session opened, Georgia Power lobbyists spent more than $14,000 on lawmakers and other state officials, 
according to the Atlanta Journal-Constitution
.
For more evidence of the role power politics played in the Georgia legislature's embrace of CWIP, consider the fact that the CWIP bill largely exempts the state's large industrial electricity users from the upfront finance charges after they lobbied against them.
Clark Howard, a financial expert who hosts a popular syndicated money matters talk show based out of Atlanta's WSB-AM,
pointed out to his listeners
that Georgia Power had 70 lobbyists working the halls of the state House "trying to pick your and my pocket in a way that's absolutely disgusting." He continued:
"It is one of those times where the actual real effects of corruption are borne by you and me -- not indirectly, but immediately and directly."

Opponents of the legislation also objected to the fact that the CWIP issue was moved out of the state Public Service Commission, which was already debating the question of early construction charges. The PSC was scheduled to vote on CWIP this month, but last week's move by the legislature takes the matter out of its hands.
Following the vote, anti-nuclear discussion boards registered messages that mixed anger with hopelessness, like one encouraging citizens to "contact Governor Sonny Perdue and demand a veto -- not because he'll consider actually doing it but because there will be a further record of citizens' outrage and it will help publicize the extent of the corruption on this legislation."
For a complete list of who voted for and against the Georgia legislation in both the state House and Senate, click
here
and scroll to the bottom of the story.
Tags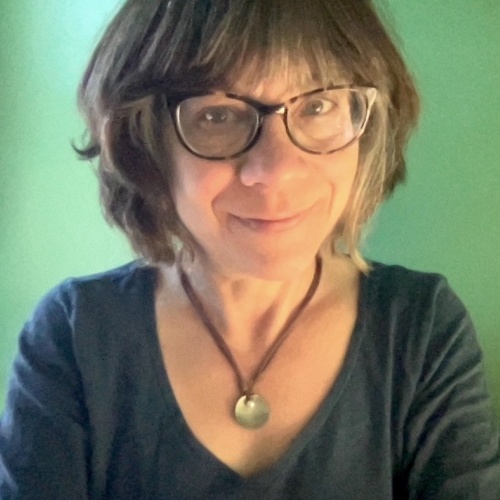 Sue is the editorial director of Facing South and the Institute for Southern Studies.