Abortion doctor killer a soldier in terrorist 'Army of God'?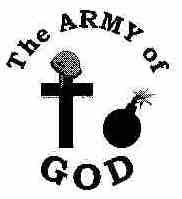 The details emerging about Scott Roeder, the man charged in Sunday's fatal shooting of Dr. George Tiller inside Tiller's church in Wichita, Kan., suggest ties to a loosely organized domestic terror network known as the Army of God, which has long engaged in harassment of and violence against abortion providers like Tiller as well as lesbians and gays.
While Roeder was a resident of Kansas, the network has a presence nationwide, including the South.
Among its affiliates are Eric Robert Rudolph, the North Carolina man and former fugitive serving multiple life sentences for the bombing at the 1996 Atlanta Olympics, which killed one person and injured more than 100. Rudolph also confessed to the later bombings of abortion clinics in Georgia and Alabama as well as a lesbian bar in Atlanta. Letters sent to the media claiming credit for the attacks
said
they were carried out by "units" of the Army of God.
News reports about Sunday's killing in Wichita say Roeder --
who was also part of the anti-government "sovereign citizen" movement
-- contributed articles and subscribed to Prayer & Action News, a publication overseen by Dave Leach, an anti-abortion activist from Des Moines and a proponent of the concept of justifiable homicide of doctors who perform abortions. Leach
told the New York Times
of Tiller's murder, "To call this a crime is too simplistic."
In 1998, Prayer & Action news reprinted in full the Army of God Manual, a how-to guide for committing violence against abortion clinics. The final of the manual's three editions advocates murdering providers as the only way to stop abortion. The National Abortion Federation
quotes the manual's opening declaration
:
Beginning officially with the passage of the Freedom of Choice Act - we, the remnant of God-fearing men and women of the United States of Amerika [sic], do officially declare war on the entire child killing industry. After praying, fasting, and making continual supplication to God for your pagan, heathen, infidel souls, we then peacefully, passively presented our bodies in front of your death camps, begging you to stop the mass murdering of infants. Yet you hardened your already blackened, jaded hearts. We quietly accepted the resulting imprisonment and suffering of our passive resistance. Yet you mocked God and continued the Holocaust. No longer! All of the options have expired. Our Most Dread Sovereign Lord God requires that whosoever sheds man's blood, by man shall his blood be shed. Not out of hatred of you, but out of love for the persons you exterminate, we are forced to take arms against you. Our life for yours - a simple equation.

The manual goes on to say that the Army of God is a "real Army, and God is the General and Commander-in-Chief." The soldiers do not usually communicate with each other or meet, it says:
That is why the Feds will never stop this Army. Never. And we have not yet even begun to fight.

Federal law enforcement officers dug up a copy of the manual from the yard of Oregon resident Rachelle "Shelly" Shannon after her arrest for the 1993 shooting of Tiller, in which he was wounded in both arms. Shannon was sentenced to 11 years in prison for the crime.
Among the other violent acts carried out by soldiers in the Army of God was a 1984 death threat to Supreme Court Justice Harry Blackmun, the bombings of the National Abortion Federation and the American Civil Liberties Union, and the mailing of more than 550 anthrax threat letters to clinics shortly after 9/11, for which Army of God member and North Dakota native Clayton Waagner was convicted and is now serving a prison sentence of more than 50 years. The letters were sent from Ohio, Georgia and Tennessee, and some were signed by "the Virginia Dare Cell of the Army of God," named for the first white child born in America's Roanoke Colony in present-day North Carolina.
The Army of God has also been linked to the shootings of at least five physicians, including the fatal 1998 shooting in New York of Dr. Barnett Slepian for which Army of God member James Kopp of California was convicted.
Some of the other key players in the Army of God:
*
Donald Spitz
of Chesapeake, Va., the leader of Pro-Life Virginia and a reverend in the Glory to Jesus Ministries. He hosts the Army of God website.
*
Neal Horsley
, a pro-secessionist candidate for governor in Georgia and host of the Nuremberg Files website that provides a hit list with the names of and personal information about abortion providers.
*
Michael Griffin
, a Floridian serving a life sentence for the 1993 murder of Dr. David Gunn at a clinic in Pensacola, Fla. The incident marked the first killing of an obstetrician-gynecologist for performing abortions.
*
Paul Hill
, a Florida resident who received the death penalty for the 1994 shooting death of Dr. John Britton and escort James Barrett at a clinic in Pensacola. Hill's attorneys tried to use the justifiable homicide defense but the judge would not allow it because under Florida law it can be applied only in cases of self-defense or to protect a third person. In his last words before his execution, Hill encouraged others who oppose abortion to "do what you have to do to stop it."
*
Michael Bray
, a former midshipman at the U.S. Naval Academy and a Maryland native who now lives in Wilmington, Ohio. In 1985, Bray was convicted of two counts of conspiracy and one count of possessing unregistered explosive devices in connection with 10 bombings of women's health clinics and offices of liberal advocacy groups in Maryland, Washington, D.C. and Virginia. The author of a Bible-based book titled "A Time to Kill: A Study Concerning the Use of Force and Abortion," Bray has said he believes that homosexuality and adultery should be punishable by death.
Bray, who has been called the chaplain of the Army of God, is the host of
the annual White Rose Banquet that honors anti-abortion extremists
. Named for a German secret society that opposed Hitler, the banquets are held on the eve of the Jan. 22 anniversary of the Roe v. Wade Supreme Court decision that legalized abortion.
After the murders of Drs. Gunn and Britton, members of the Army of God circulated petitions calling the actions "justifiable." Among those who signed the petition were Hill, Spitz and Leach.
Other signatories include
:
*
C. Roy McMillan
, the executive director of the Christian Action Group of Jackson, Miss. and an oft-arrested clinic protester whose
business cards say
, "If you believe abortion is murder ... ACT like it's murder."
*
David Crane
, director of Rescue Virginia in Norfolk, Va. and
cofounder of American Coalition for Life Activists
.
*
Mike Walker
of the National Association of Planned Parenthood Fighters in Alabama who in 1996
issued a press release
announcing a new organization called the Justifiable Homicide Fellowship.
*
David Trosch
, a suspended Catholic priest and president of Life Enterprises Unlimited in Mobile, Ala. who
produced a newspaper advertisement
showing a man killing a doctor performing an abortion with the caption, "JUSTIFIABLE HOMICIDE."
While Wichita police
have said it appears Roeder acted alone
, they are investigating his connections to anti-abortion groups.
The
Army of God's website
currently features a photo of Tiller beneath a quote from the Bible's Psalm 55:15: "Let death seize upon them, and let them go down quick into hell: for wickedness is in their dwellings, and among them."
"The lives of innocent babies scheduled to be murdered by George Tiller are spared by the action of American hero Scott Roeder," the website states. "George Tiller the Babykiller reaped what he sowed and is now in eternal hell."
(Image is from a 2003 Army of God communique regarding an anti-abortion rally in Buffalo, N.Y.)

Tags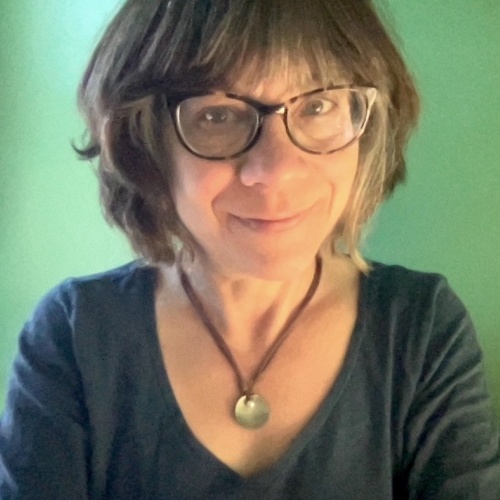 Sue is the editorial director of Facing South and the Institute for Southern Studies.