Are Southern Democrats holding up health care reform?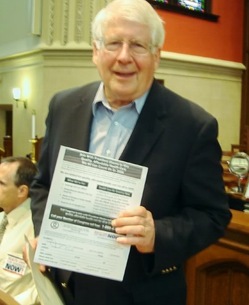 Over the past week, health care reform advocates and progressive bloggers have
expressed outrage
over the announcement by conservative-leaning Democrats in Congress -- including Southern lawmakers -- opposing President Obama's proposal for a public insurance option.
But a closer look shows that some Southern Democrats are in fact promoting the public option, in which a government-run health plan would provide an alternative to private insurance. The approach, which has the backing of President Obama, would create pressure to hold down health care prices, encourage innovation and improve health quality, as Igor Volsky at Think Progress
has noted
.
Last week, members of the moderate, pro-business New Democrat Coalition held a meeting with their colleagues in the conservative Democratic Blue Dog Coalition to discuss the public option -- more specifically, their belief (shared by Republicans) that any public option would disrupt the private health insurance market,
Politico reports
:
The group is targeting Education and Labor Committee Chairman George Miller (D-Calif.), Ways and Means Committee Chairman Charles Rangel (D-N.Y.) and Energy and Commerce Committee Chairman Henry Waxman (D-Calif.), who are writing the House health care bill.

"The committees don't really understand where their members are," said one senior Democratic aide. "A lot of moderates really do have problems right now. How you define a level playing field with the public option is very critical."

The
New Democrat Coalition
has a total of 69 members, 16 of whom are from Southern states.* There are a total of 51
Blue Dogs
, 21 of whom are from the South.** Together, members of the two groups represent 102 votes -- more than a third of the entire Democratic caucus, Politico observes:
Few expect the group to remain that cohesive, but a shared set of principles will give the bulk of both caucuses something to rally around.

But there are serious questions about to what degree the members' principles on health care are actually shared. There are cracks in the Democratic coalition opposing a public option, and key ones are in the South.

Those cracks were apparent in the recent announcement by Rep. Jim Cooper of Tennessee -- vice chair of the Blue Dog Health Care Task Force -- that he supports a public option without a so-called "trigger." Under the trigger system, the public option would come into play only if all else fails. As Ryan Grim
reported at Huffington Post
:
"I'm for a public option. I like Chuck Schumer's approach. It does not have a trigger in it," said Rep. Jim Cooper (Tenn.) ... .

... Cooper told constituents at a town hall on health care almost exactly the same thing. "We should be for it, just like President Obama's letter says," Cooper told a voter in response to a question about the public option under consideration as part of the health care reform.

A graduate of the University of North Carolina and Harvard Law School, Cooper has taught health care policy at Vanderbilt University for over a decade, so his views on the topic carry some weight.
But Cooper is not the only Blue Dog who has publicly embraced the public option without any trigger. In all, 20 members of the conservative coalition signed a pledge of support written by the reform coalition
Health Care for American Now
for just such a policy,
Huffington Post notes
. The other Southern Blue Dogs who signed the pledge were Berry of Arkansas, Bishop of Georgia, Chandler of Kentucky, and Ross of Arkansas.
A few days after Cooper made his remarks in support of the public health care option, the Blue Dog Coalition released a statement saying it would support such an option only in the case that private insurers fail to meet set coverage goals. But a senior staffer for the group told Huffington Post that the group was staking out a negotiating position rather than drawing a hard line.
Another Southern Democrat who recently surprised some constituents with his position on health care reform was Rep. David Price of North Carolina's 4th District. A moderate who helped found the New Democrat Coalition, he left that group before the start of the latest 111th Congress. Price recently signed the HCAN pledge in favor of the public health care option, along with his fellow North Carolina Democratic Congressmen Brad Miller and G.K. Butterfield.
In the fast-shifting debate over health care reform, one thing that is certain is that the insurance industry is adamantly opposed to the public option -- and that the industry is a major force when it comes to campaign contributions.
In the 2008 election cycle alone, the insurance industry contributed almost $47 million to federal candidates, with 55% of that money going to Republicans,
according to the Center for Responsive Politics' Open Secrets database
. So far in the 2010 cycle, it's contributed more than $2.2 million, most of it to Democrats.
The top recipient of the industry's campaign cash in this cycle at $39,000 is Earl Pomeroy (D-N.D.), a Blue Dog who serves on the Ways and Means Subcommittee on Health and co-chairs the bipartisan Rural Health Care Coalition. In second place at $33,050 is Ron Kind of Wisconsin, the vice chair of the New Democrats who also serves on the Ways and Means Health Subcommittee.
But so far, Southern Democrats don't appear to be raking it in from the insurance industry. The first Southern Democrat to appear on CRP's list of recipients of the industry's cash this cycle is Kosmas, the New Democrat from Florida, who got $12,757, putting her in 21st place. The next is Boyd, the Florida Blue Dog, who takes 36th place with $9,000.
Meanwhile, Heath Shuler -- the North Carolina Congressman who serves as the Blue Dogs' whip -- has reportedly received nothing from the industry this cycle. He received $18,500 in the 2008 cycle, which put him in 234th place among his fellow House members.
* * *

* New Democrats from the South are John Barrow (Ga.-12), Bobby Bright (Ala.-02), Gerry Connolly (Va.-11), Artur Davis (Ala.-07), Bob Etheridge (N.C.-02), Charles Gonzalez (Texas-20), Parker Griffith (Ala.-05), Ron Klein (Fla.-22), Suzanne Kosmas (Fla.-24), Mike McIntyre (N.C.-07), Kendrick Meek (Fla.-17), Charlie Melancon (La.-03), Jim Moran (Va.-08), David Scott (Ga.-13), Debbie Wasserman Schultz (Fla.-20) and Vic Snyder (Ark.-02)

** Blue Dogs from the South are John Barrow (Ga.-12), Marion Berry (Ark.-01), Sanford Bishop (Ga.-02), Allen Boyd (Fla.-02), Bobby Bright (Ala.-02), Ben Chandler (Ky.-06), Travis Childers (Miss.-01), Jim Cooper (Tenn.-05), Henry Cuellar (Texas-28), Lincoln Davis (Tenn.-04), Bart Gordon (Tenn.-06), Parker Griffith (Ala.-05), Mike McIntyre (N.C.-07), Charlie Melancon (La.-03), Glenn Nye (Va.-02), Mike Ross (Ark-04), David Scott (Ga.-13), Heath Shuler (N.C.-11), John Tanner (Tenn.-08) and Gene Taylor (Miss.-04).

(Photo of Rep. David Price with the HCAN principles by TriangleNC, who reported on his signing them at DailyKos.)

Tags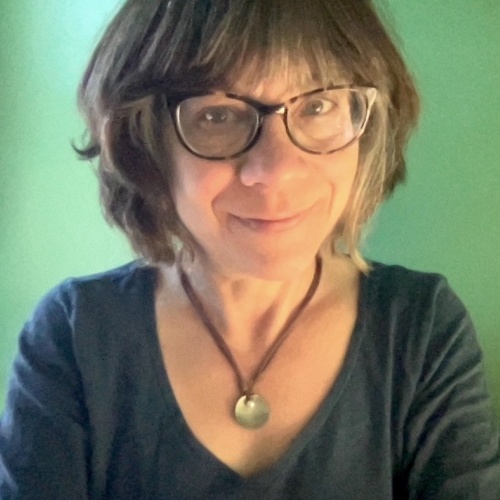 Sue is the editorial director of Facing South and the Institute for Southern Studies.