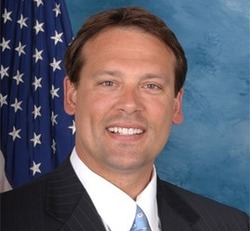 The Tennessee Valley Authority's Inspector General released an audit this week critical of the agency's granting of private lakeshore access to powerful people -- including Congressmen Heath Shuler of North Carolina, who until recently served on the House subcommittee that oversees TVA.

The report by TVA IG Richard Moore said TVA managed its so-called "Maintain and Gain" program "selectively and arbitrarily" -- and often to the benefit of the "wealthy, influential, or both."

The IG launched the review in the wake of press scrutiny of a development called The Cove at Blackberry Ridge, in which Shuler was a primary investor at the same time he served on the House Transportation Subcommittee on Water Resources and the Environment, which oversees TVA. The articles questioned whether Shuler influenced TVA's decision to grant Blackberry's request for water access.

The IG said it did not find any evidence that Shuler used his position to pressure TVA to give Blackberry water access, but that "the unfortunate way that this was handled resulted in reputational harm both to Congressman Shuler and to TVA." It also said that the appearance of preferential treatment "was exacerbated by Shuler's representatives dropping Shuler's name with TVA employees."

A native of western North Carolina and a former University of Tennessee and NFL quarterback, Shuler has disclosed investing at least $5 million and as much as $25 million in the development along TVA's Watts Bar Reservoir, which was impacted by last December's disastrous coal ash spill from the federal corporation's Kingston power plant.

Among the other powerful people who got TVA's approval for water access were Charles Perry, general manager of the Paris (Ky.) Board of Public Utilities, a TVA power distributor. Auditors found that Perry built a personal dock without permission on a TVA lake in 2000 and refused to tear it down.

TVA suspended the program when the audit began, and CEO Tom Kilgore has said he'll recommend the board ax it altogether.

Elected to the House in 2006, Shuler serves as the whip for the Blue Dog Coalition of conservative Democrats.