CULTURE BEAT: Novelist Dave Eggers to release new book about Hurricane Katrina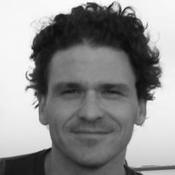 Novelist and
McSweeney
's-founder
Dave Eggers
has written a new nonfiction book detailing the riveting story of a Syrian-American family who lived through Hurricane Katrina in New Orleans and its aftermath. Eggers is the author of six books, including the bestselling memoir 
A Heartbreaking Work of Staggering Genius
 and
What Is the What
. This latest book, entitled
Zeitoun
, is set to be released next month. 
The story is told through the eyes of a Muslim-American family, Abdulrahman and Kathy Zeitoun, who were living Uptown during the storm. Abdulrahman, a prosperous Syrian-American and father of four, stayed in the city during the hurricane. In the days after the storm, he traveled the flooded streets in a canoe, passing on supplies and helping those he could. A week later, on September 6, 2005, Zeitoun abruptly disappeared. 
Eggers recently
discussed
the book in a long, intriguing interview at The Rumpus, where he explains that he first encountered the Zeitoun family in the course of work on a Katrina oral history called
Voices From the Storm
.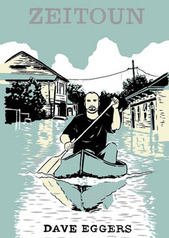 "[T]heir story intrigued me from the start," Eggers
tells
 The Rumpus, "given that it's at the intersection of so many issues in recent American life: the debacle of the government response to Katrina, the struggles facing even the most successful immigrants, a judicial system in need of repair, the problem of wrongful conviction, the paranoia wrought by the War on Terror, widespread Islamophobia..." 
Eggers will be setting up a nonprofit for Zeitoun as he did with his bestselling book,
What Is the What
. The Zeitoun Foundation will grant funds to nonprofits working in New Orleans.