NC's Sen. Hagan remains key barrier to "public option" for health care
NOTE: As of 1:30 pm, this was the #1 recommended diary at DailyKos.

Last week, Jane Hamsher at Firedoglake reported that Democratic plans to push for a "public option" for health care reform -- a publicly-financed plan to compete with private insurance -- were hitting an unexpectedly difficult wall: newly-elected Sen. Kay Hagan of North Carolina.From her perch on the Senate Health, Education, Labor and Pensions (HELP) Committee, Hagan has kept a public option from even being introduced because Democrats fear she'll join Republicans in killing it in committee:
"We can't bring it up because we'd actually lose the vote," said the source. "They'd vote with the Republicans."

Bingaman and Hagan are in favor of watering down a public plan into Kent Conrad's co-op plan, which is supported by insurance lobbyists. "It gives them the appearance of supporting a public option without getting them in trouble with the insurance companies," said the source.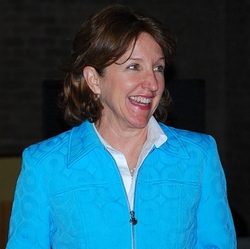 Hagan's position hasn't changed since that piece ran last week. Today, Mark Binker of The Greensboro News & Record reports that Hagan is still resistant to the public option, for two reasons. One is that Hagan thinks it would be unsettling to the insurance industry:
Hagan worries that such a federally run insurer may prompt companies to drop their private plans, or prompt individuals to run to a cheaper alternative, and destabilize the insurance market.
But as Adam Searing at Progressive Pulse points out, if any industry needs some shaking up, health insurance companies -- which currently leave 46 million people in the U.S. uninsured -- would qualify:
Isn't this the whole point of health reform, especially in a state like North Carolina where one insurer, NC Blue Cross, insures the vast majority of people in NC? People who like their Blue Cross coverage should keep it - but Blue ought to feel threatened by some competition finally in NC. They might get leaner, stop paying millions in salaries to top executives, and worry about keeping premium increases down to levels people can afford.
Hagan's other argument is political -- that the public option won't have enough support to pass:
"First of all, the president would like to have a bill by October," Hagan said on her way to the airport. To get that bill, no one party to the health care debate can get everything it wants. "What I'm working on is getting a bill that can get to our president."
But critics point out that this line of argument is both circular reasoning -- "I'm opposing the public option because Senators might oppose it" -- as well as self-fulfilling prophecy.
As the website Stand with Dr. Dean -- an advocate of the public option -- reports, 37 Senators are on record as favoring the public option, with 22 undeclared. If all of the 22 moved into the "yes" column -- all Democrats -- the 59 votes would put the bill in an excellent position to pass, especially if/when Al Franken (D-MN) is seated.
Searing points out that Sen. Hagan's wavering is in line with her largely centrist, pro-business political career. As a N.C. state senator in 2005, Hagan pushed for a budget that cut taxes on the wealthiest North Carolinians while removing Medicaid coverage from 65,000 aged, blind, and disabled people in poverty.

But Hagan's position certainly seems like back-stepping from the fiery rhetoric she used on the 2008 campaign trail. For example, the BlueNC blog found this Hagan statement in its liveblog archives:
Since 2001, premiums for family health coverage have increased 78%, and now an estimated 47 million Americans are uninsured. Washington is broken.

We need to change the way we deliver health care by standing up to special interests and negotiating lower drug prices and lower premiums.
However, Sen. Hagan does benefit from the health care industry more directly: As The Washington Post revealed earlier this month, Hagan has at least $180,000 invested in more than 20 health care companies. She is one of almost 30 key lawmakers helping to draft health care reform legislation who have financial holdings in the industry, along with Senate Majority Leader Harry Reid and senior panel member Sen. Johnny Isakson (R-Ga.).

(Updated 1:40 pm)
Tags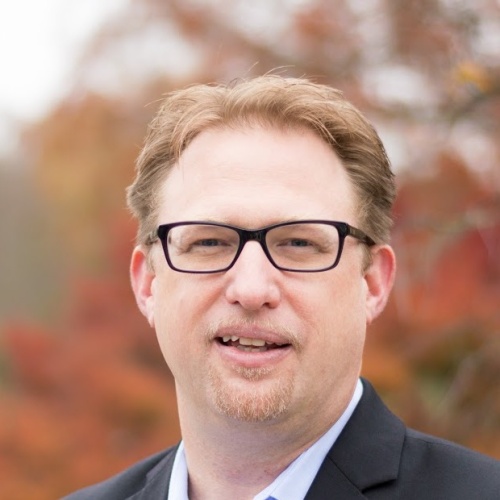 Chris Kromm is executive director of the Institute for Southern Studies and publisher of the Institute's online magazine, Facing South.