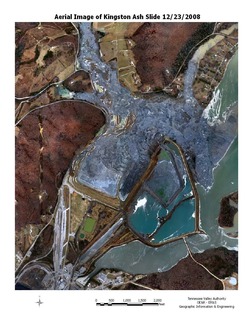 Around the United States today, there are 44 coal ash waste disposal sites so hazardous that -- were they to fail like the one at the Tennessee Valley Authority's Kingston plant did last December -- they could kill untold numbers of nearby residents.



In fact, the sites are so dangerous that last week the federal Environmental Protection Agency began notifying local officials and first responders about the sites. In recent weeks the EPA has also deployed teams to determine whether any of them present an imminent threat.

However, we don't know where these hazardous sites are because the EPA is refusing to disclose their locations to the public due to security worries. The agency made the decision after consulting with the Department of Homeland Security and the Army Corps of Engineers, which has raised concerns about whether they could be possible targets for terrorists.

The Obama administration's decision to withhold the information concerns U.S. Sen. Barbara Boxer (D-Calif.), whose Environment and Public Works Committee has been holding hearings to examine the dangers posed by poorly regulated coal ash waste disposal sites. She held a press conference on Friday to discuss the administration's refusal to inform the public about the high-risk sites.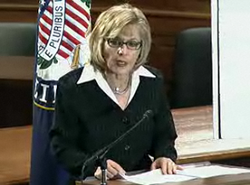 "If these sites are so hazardous and if the neighborhoods nearby could be harmed irreparably, then I believe it is essential to let people know," she said. "Because if they know, they will press their local authorities who have responsibility for their safety to act now to make these sites safer and not sit back and wait."

Boxer is pressing to find out whether the handling of these coal ash disposal sites is consistent with the treatment of similar facilities under laws that guarantee the public's right to know about threats in their communities. On Friday, she sent a letter to DHS, the Army Corps and EPA asking for more details about that.

"One of the lessons we all learned from the TVA spill is that a close look at these facilities is extremely important, and we cannot rely on general assurances that the sites are safe," Boxer said at the press conference. The failure of a retaining wall at the Kingston plant in eastern Tennessee's Roane County resulted in the release of more than 1 billion gallons of toxic coal ash into a nearby community, destroying several homes and polluting water supplies with arsenic, lead and other poisons.

The senator said she felt that a "muzzle" has been placed on her. The only people she is allowed to discuss the sites with are the staff from her committee and the senators from the impacted states. She is not allowed even to speak to other senators' staff about the issue, saying the calls she made to her colleagues' offices were the "strangest" she's ever had to make.

"I think we are losing what we cherish in America, which is the citizen's right to know," said Boxer, who plans to hold additional hearings on the matter. "If I live in one of these communities, I want to know."

The EPA has authority to regulate coal ash as hazardous waste, and the new administrator, Lisa Jackson, has pledged to move forward on the issue. Boxer said she's confident the agency will have regulations in place before the end of the year.

For a list of the 100 surface impoundments like the one at the Kingston plant where the greatest amount of coal ash waste was reportedly dumped in 2006 according to EPA data, click here.

(Aerial photo of Kingston ash slide from TVA website. Photo of Sen. Barbara Boxer is a still from the June 12, 2009 press conference video.)