VOICES: Ending racial injustice and prosecutorial misconduct
By Rev. Dr. William J. Barber II, North Carolina NAACP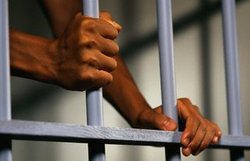 When will our government -- our governor, council of state, legislature, criminal justice system and the courts -- face the fact that every thinking person knows is true? Our criminal justice system discriminates against black men. 
Just last year another black man barely escaped execution in North Carolina because of gross mistakes and misfeasance in the justice system. That makes three North Carolina Black men in the past two years who would have been wrongly executed in our name. 
How long will we let this atrocity continue? When will we say enough? Must there be a wrongful conviction and a wrongful appellate decision and a wrongful decade on death row for a black man every month for our legislature to take notice? 
The NAACP's most famous lawyer, who broke the color line on the U.S. Supreme Court in 1965, Justice Thurgood Marshall, said about the death penalty: "No matter how careful courts are, the possibility of perjured testimony, mistaken honest testimony, and human error remain all too real. We have no way of judging how many innocent persons have been executed, but we can be certain that there were some." 
Justice Marshall was mincing his words, since he was on the Supreme Court. I will not. There is a built-in stereotype in the criminal justice system that works against black men. Hysterical public opinion, whipped up by the media, dictates that there are some cases in which the state is pressured to find a perpetrator -- any perpetrator. In Wilson, N.C. in 2004, the state relied upon the perjured testimony of a young man to try to put James Johnson on trial for his life, holding James in jail for 39 months and trying to wear him and his lawyers down to plead guilty to crimes James did not commit, before finally admitting the state was "mistaken." 
Between 2007-2008, three of the seven people exonerated from death row across the country were black men from North Carolina. Since the death penalty was reinstated nationally in 1976, there have been 133 people who have been exonerated. I do not believe it is a mere coincidence that Numbers 126, 128 and 129 in the
Death Penalty Information Center
's long list, are veterans of the North Carolina criminal justice system. 
Here are summaries of their encounters with North Carolina's criminal justice system, thanks to the DPIC:   
No. 126. Jonathon Hoffman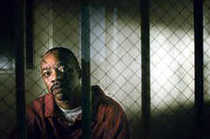 North Carolina convicted Jonathon Hoffman in 1995. After 12 years on death row, the state dismissed all charges against Hoffman on Dec. 11, 2007. North Carolina originally convicted and sentenced him to death for the 1995 murder of a store owner. He won a new trial in 2004 because information favorable to him had not been disclosed to his lawyer's, the judge, or the jury during his trial. Namely, the prosecutor's main witness against Hoffman had been given a deal that federal charges against him would be dropped if he testified against Hoffman. The witness later recanted his false testimony.
No. 128. Glen Edward Chapman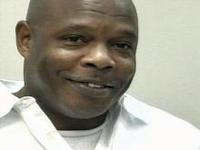 North Carolina convicted Glen Edward Chapman in 1994. After 14 years on death row, the state dismissed all charges against Chapman on April 2, 2008. Chapman was originally sentenced to death for the 1992 murders of Betty Jean Ramseur and Tenene Yvette Conley. In 2007, Superior Court Judge Robert C. Ervin granted Chapman a new trial, citing withheld evidence, "lost, misplaced or destroyed" documents, the use of weak, circumstantial evidence, false testimony by the lead investigator, and ineffective assistance of defense counsel. There was also new information from a forensic pathologist that raised doubts as to whether Conley's death was a homicide or caused by an overdose of drugs. Judge Ervin found fault with Chapman's defense attorneys at the original trial in 1994, one of whom has been disciplined by the North Carolina State Bar. The other atttorney admitted drinking 12 shots of alcohol per day during another death penalty trial; his client at the time, Ronald Frye, was executed in 2001.
129. Levon "Bo" Jones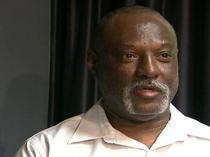 North Carolina convicted Bo Jones in 1993. After spending 13 years on death row, the state dismissed all charges against Jones on May 2, 2008. In 2006 the U.S. District Court first overturned Jones' conviction for robbing and shooting a bootlegger, but he was held in prison until prosecutors announced that they were dismissing all charges. The court found that Jones' lawyers were "constitutionally deficient" in defending him at trial, noting their failure to research the history and credibility of the prosecution's star witness. The court found: "Given the weakness of the prosecution's case and its heavy reliance on the testimony of Lovely Lorden, there is a reasonable probability that, but for counsel's unprofessional errors, the result of the proceeding would have been different." In April 2008, Jones's new lawyers filed an affidavit in which Lorden said a detective coached her on what to say, she collected $4,000 from the governor's office for offering the clues that led to the arrest of Jones, and that "much of what I testified to was simply not true." Jones' retrial was set for May 12th, 2008; D.A. Dewey Hudson dropped all charges 10 days before the trial was due to begin. 
We still need strength for the journey
There are two criminal justice systems in the United States. One for the rich. One for the poor. The one for the poor has a sub-system for poor black men because his life is not worth as much as a poor white man in the criminal justice system. If the black man is accused of killing a white person, the prosecutor uses the death penalty and the prospect of a virtually all-white jury to bargain for his life. The black defendant and his lawyers know that he has a slim chance for a not guilty verdict before a jury that has been taught since childhood to be afraid of him. 
Families who have had the harrowing experience of having a loved one turned toward the way of taking someone else's life need strength for the journey. They need strength to repent where maybe their love one has not repented. They need strength to embrace family members' victimized by their family members. Families who know their loved ones have been wrongly convicted or wrongly charged by a broken criminal justice system -- like the families of Darryl Hunt, the families of Alan Gell, the families of Glen Chapman, the families of James Johnson, the families of Bo Jones, and the families of Jonathan Hoffman -- need strength to keep hoping, to keep fighting for the truth. 
We all need strength for the journey to go up against a system which will cover itself at all cost. We know the system creates un-thinking, un-caring people who engage in prosecutorial misconduct. Those of us who are advocates need strength for the journey. We need strength to keep presenting our case before the powers that be. We need strength to raise high the call to repeal the death penalty. We need strength to keep pouring out the undeniable facts that African Americans disproportionately are sentenced with the death penalty, which means it has a racist application. And that poor people in general disproportionately receive the death penalty, which means its application is another form of classism. We need strength to continue to challenge the fear politicians have of the ultra-right, which threatens to brand them soft on crime if they take the righteous and moral position that the death penalty should be ended.
The Rev. Dr. William J. Barber II, is the president of the North Carolina National Association for the Advancement of Colored People.