Submitted by

Anonymous (not verified)

on Wed, 07/01/2009 - 12:45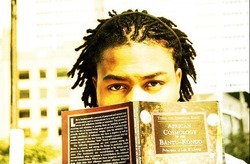 By Melissa M. Forbis, Guest Contributor
"There is no more apt theme for this conference at this fear-driven moment in political history."
With those words, journalist and scholar Charles E. Cobb Jr. kicked off his keynote address Friday to the national
Free Minds Free People Conference
in Houston, which took place at the city's convention center from June 25 to 28. The gathering drew a diverse crowd of about 400 U.S. teachers, high school and college students, researchers, parents, and community-based activists/educators build a movement developing and promoting education for liberation by engaging youth of color and low-income youth in the fight for social justice.
The second Free Minds conference, with the first taking place in Chicago in 2007, this year's event was organized by Houston's
S.H.A.P.E. Community Center
, The
Brotherhood/Sister Sol of New York
,
Chicago Freedom School
and the
Education for Liberation Network
.  
Cobb, a
visiting professor of Africana Studies at Brown University
, began by making a connection to another moment in U.S. history 50 years earlier -- the Civil Rights Movement. The first step needed then, he said, was to shed the mental obstacle of fear. He set the tone for the rest of the conference by focusing on developing education as a tool for building social justice. He also made a case for grounding current work in history: Since educating slaves was illegal in the South, education went underground, he said; as a result, when slavery ended black Southerners already had hundreds of schools in place, helping pave the way for the modern public education system.
Cobb also shared his experience from Mississippi in the 1960s, when as a field secretary for the Student Nonviolent Coordinating Committee he helped organize the
Freedom Schools
, which fostered political participation among young people and supported them in articulating their views on liberation. Drawing on that work, Cobb urged conference attendees to continue organizing against the current educational system since, as he said, it "educates [us] to accept our enslavement."
The conference featured 57 workshops and panels, many of them run by youth organizations, and covered a range of topics, from media literacy to creating a social justice curriculum for teachers. A panel discussion titled "Neoliberalism and Education for Liberation" examined how an ideology advocating the transfer of public goods to the private sector had undermined public education, and how the private education foundations filling the gap sometimes have ulterior motives. One case study looked at the damaging effects of the policies implemented in Chicago by its former public schools CEO Arne Duncan, now President Obama's education secretary, with disinvestment from the public schools occurring at the same time as the opening of public military academies. In fact,
military-based public schools are on the rise
in communities nationwide, including suburban Atlanta and New Orleans.
The keynote address on the conference's second day was delivered by Rosa Clemente, a Puerto Rican hip hop activist from the South Bronx and the 2008 running mate of Green Party presidential candidate and former Georgia Congresswoman Cynthia McKinney. Discussing her work reporting from New Orleans in the wake of Hurricane Katrina, Clemente noted the importance of independent media to the education liberation movement. She also talked about how the current crisis in education can't be separated from other social problems like gentrification, environmental destruction, a lack of affordable housing, racism, etc.  Her call for a future where schools are owned and run as community and collective spaces -- where all people are welcome, but standardized testing is not -- was cheered by many in attendance.
Many workshops highlighted youth engagement in what's known as "participatory action research" -- research that aims to involve all relevant parties in examining together something they experience as problematic in order to change and improve it. One presentation focused on a program launched by a teacher at Denton High School in Denton, Texas with help from University of North Texas students and faculty that brought students together to discuss their life stories and make videos about them to share with the school and wider community. The high school students talked about how the program built their confidence and also community within the school -- and one young woman reported that it had empowered her to consider higher education for the first time.
But Free Minds was not just a sit-and-consume-information conference: It was interactive, encouraging the sharing of skills and developing of analyses. There were also film showings and visits to local Houston projects, including an environmental justice tour with the nonprofit
Texas Environmental Justice Advocacy Services
(TEJAS) and a tour of Houston's historic African-American
Third Ward community
. On Saturday night, teams from Houston and Austin hosted a youth poetry slam.
The final day of the conference featured a special panel and discussion on education in the Gulf in the aftermath of the hurricanes. Indeed, the location of this year's conference gave a particularly urgent inflection to the discussion. The already-precarious situation of public education in the region -- one of the most underfunded in the U.S. -- was further battered by the recent hurricanes. In post-Katrina New Orleans, privately-run charter schools have become the norm, with more than half of all public school students now attending one. And in the Houston area, still recovering from last year's Hurricane Ike, disinvestment in public schools coupled with the implementation of so-called "zero tolerance" policies mandating severe punishments for disciplinary infractions regardless of the circumstances have to lead the rapid growth of what's been dubbed the "school to prison pipeline."
As Free Minds Free People made clear, if we are to prevent further marginalization of generations of youth of color and low-income youth in the Gulf and elsewhere across the U.S., building a movement promoting education for liberation will prove critical. 
Melissa M. Forbis is an anthropologist and postdoctoral fellow at Rice University's Center for the Study of Women, Gender, and Sexuality in Houston. Her work focuses on gender, indigenous rights and the state in Mexico, and she teaches an engaged research course.
(Photo of Asar Imhotep of the Houston Ministry of Culture, one of the Free Minds Free People presenters, from the conference website)