After distancing from Palin's "death panel," Sen. Isakson denounces White House
A longtime proponent of advance care planning, U.S. Sen. Johnny Isakson
said
yesterday that former Alaska Gov. and Republican vice presidential candidate Sarah Palin was "nuts" for saying that a provision encouraging such planning in the health care reform bill would result in a "death panel" promoting euthanasia of the elderly and disabled.
But Isakson wants to make it clear he's not on President Obama's side in this fight, either.
As
Facing South reported yesterday
, Isakson has been a strong congressional advocate of advance care planning, co-sponsoring bills to encourage it and even joining state lawmakers in Georgia to publicly sign a personal "Directive for Final Health Care." He has cited the controversial case of Terry Schiavo -- a Florida woman who lived for several years in a persistent vegetative state before her husband had her disconnected from a feeding tube -- to illustrate the importance of advance planning.
However, Isakson is no fan of the advance planning provisions in the House Democrats' bill being promoted by President Obama -- provisions that have been
incorrectly characterized as creating "death panels"
by some health care reform opponents.
In President Obama's town hall meeting on health care reform held today in New Hampshire, he was asked a question about people's fears over the reform plan and
brought up the rumor of the "death panels"
that will "basically pull the plug on grandma." Obama talked about the provision in the House bill allowing Medicare reimbursements for advance care planning.
The President then misspoke, saying that "one of the chief sponsors of the bill" was Isakson. As
Facing South reported in our initial story
on the death panel controversy, Isakson has been a long-time proponent of advance care planning; however, he was no sponsor of the House bill. Rather, Isakson offered an amendment in the Senate health committee that expanded the availability of such planning in certain circumstances.
Isakson's office
released a statement this afternoon
denouncing White House comments connecting the Senator to it he calls "terribly flawed" health care legislation:
Isakson vehemently opposes the House and Senate health care bills and he played no role in drafting language added to the House bill by House Democrats calling for the government to incentivize doctors by offering them money to conduct "end-of-life counseling" with Medicare patients every five years. Isakson also strongly opposed the House bill language calling for doctors to follow a government-mandated list of topics to discuss with patients during the counseling sessions.

By contrast, Isakson took a very different approach in July during the Senate HELP Committee hearings on the Senate version of the health care bill. Isakson's amendment to the Senate bill says that anyone who participates in the long-term care benefit provided in the bill -- if they so choose -- may use that benefit to obtain assistance in formulating their own living will and durable power of attorney.

Isakson's amendment, which was accepted unanimously by all Republicans and Democrats on the Senate HELP Committee, empowers the individual to make their own choices on these critical issues, rather than the government incentivizing doctors to conduct counseling on government-mandated topics. Isakson ultimately voted against the Senate health care bill.

"This is what happens when the President and members of Congress don't read the bills. The White House and others are merely attempting to deflect attention from the intense negativity caused by their unpopular policies. I never consulted with the White House in this process and had no role whatsoever in the House Democrats' bill. I categorically oppose the House bill and find it incredulous that the White House and others would use my amendment as a scapegoat for their misguided policies," Isakson said. "My Senate amendment simply puts health care choices back in the hands of the individual and allows them to consider if they so choose a living will or durable power of attorney. The House provision is merely another ill-advised attempt at more government mandates, more government intrusion, and more government involvement in what should be an individual choice."

While Isakson was quick to release an official statement criticizing the President's remarks, he has not released any statements to date on
the threats of violence that have been directed toward his fellow members of Congress
by opponents of health care reform -- most recently
against his fellow Georgia politician, Rep. David Scott
.
Tags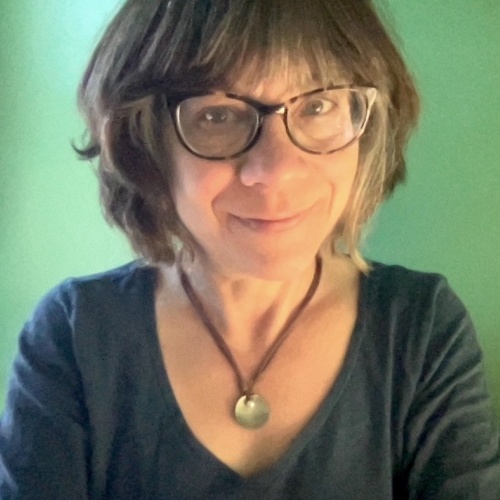 Sue is the editorial director of Facing South and the Institute for Southern Studies.