"Clean coal" group behind forged anti-climate bill letters tied to deceptive tactics before
There are new developments in the
story
about the Washington lobby firm that forged letters from African-American and Hispanic advocacy groups expressing opposition to the federal climate bill.
It turns out that
Bonner and Associates
, the firm responsible for forging the letters, was hired by the Virginia-based
Hawthorn Group
-- which in turn was hired by the
American Coalition for Clean Coal Electricity
, a lobby funded by utilities and coal companies.
ACCCE
released a statement
yesterday saying it was "outraged at the conduct of Bonner and Associates."
But this is not the first time ACCCE has been busted for its involvement in deceptive tactics: Last year, we
reported
that the group was behind phone calls urging recipients to oppose an earlier version of the climate legislation -- and that at least one of the calls misrepresented the organization.
Last May, Pete MacDowell with the N.C. Waste Awareness and Reduction Network reported receiving a call from a woman who identified herself as being from Americans for Balanced Energy Choices, which a month previously had merged with the Center for Energy and Economic Development to form ACCCE. MacDowell said the caller asked to add his name to a fax to Sens. Lieberman and Warner, the legislation's sponsors:
When I asked who ABEC was, I was told that they were individuals concerned about utility rates. When I asked if they were an environmental group, the answer was "yes." When I asked whether they were related to the utilities, the answer was "No."

After publishing our story about the deceptive call, we heard from Steve Gates, ACCCE's communication director. He blamed a new staff member who decided to "wing it" when asked some off-the-script questions and said the person was "no longer working on this project," as we reported in
a follow-up story
.
Cut to today. Regarding the forged anti-climate bill letters, ACCCE says it has "initiated an extensive review to gather all relevant facts" and is "evaluating all possible measures -- including potential legal action."
As
we reported
, U.S. Rep. Tom Perriello (D-Va.) got at least six letters in June opposing the American Clean Energy and Security Act that appeared to come from a local chapter of the NAACP and Creciendo Juntos, a Hispanic advocacy group based in Charlottesville, Va. The letters were later revealed as forgeries.
Since that story ran, the number of confirmed forged letters has climbed to 12,
according to an ACCCE document posted to EnviroKnow
. Also receiving fake letters were Reps. Kathy Dahlkemper and Chris Carney of Pennsylvania, both of whom voted against the climate bill.
Congressman Ed Markey (D-Mass.), one of the sponsors of the targeted legislation, has launched an investigation. Meanwhile, the Sierra Club has
petitioned the U.S. Department of Justice
to open a criminal probe of Bonner and Associates and is also running print ads drawing attention to the controversy. In addition, the liberal activist group
MoveOn has launched an online petition
urging a DOJ probe.
Adding to the questions surrounding the fake NAACP letters is the fact that they were faxed to Perriello's office from the Arlington headquarters of
Professional Risk Management Services
,
according to the Charlottesville Daily Progress
, which broke the story about the forgeries. A spokesperson for that company, which sells liability insurance for health care providers, said she didn't know why the fax was sent from her office.
Jack Bonner, the owner of Bonner and Associates, blamed the forgeries on one employee who has since been fired. But another ex-employee
told TPMMuckraker
that the firm commonly used deceptive practices and "just got caught this time":
The former employee, who now works on Capitol Hill, said that the pressure from Bonner management to produce results -- by getting outside groups to sign onto Bonner clients' campaigns -- is so intense that the kind of outright deceit seen in this case is all but inevitable. He said that temporary employees were regularly threatened with firing if they didn't produce enough signatures -- and demonstrate enough time on the phone -- to satisfy supervisors. And on many Friday afternoons, said the former employee, a group of under-performing employees would be summoned to a manager's office to be told that they were being let go.

It will be interesting to see what Markey's investigation and any possible DOJ probe turn up.
Tags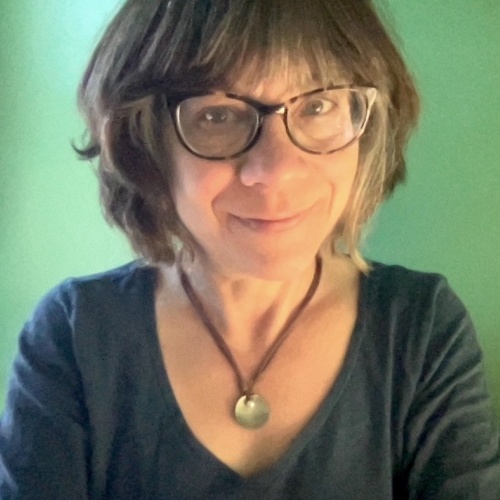 Sue is the editorial director of Facing South and the Institute for Southern Studies.