By Caroline Fan, Progressive States Network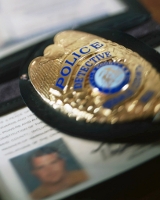 Local communities are increasingly rejecting punitive anti-immigrant law enforcement policies such as 287g from the previous administration. They are walking away from agreements to have local police serve as federal immigration authorities, rejecting both their budgetary costs and the way they damage relationships and trust between police and the communities they serve. The program has been opposed by over 521 organizations, the Congressional Hispanic Caucus, the Government Accountability Office, and the Police Foundation for being out of control, full of abuses, and not actually fulfilling its stated mission of catching criminals. Most recently, two localities in Massachusetts and Middlesex County, NJ, have dropped their controversial agreements with the federal government. The Framingham, Mass. police chief was quite clear on the importance of the local police authority's ability to set their own priorities:
"It doesn't benefit the Police Department to engage in deportation and immigration enforcement,'' Framingham's chief, Steven Carl, said yesterday...Carl said he signed up two years ago for the sole purpose of accessing federal computer databases to aid in criminal investigations. He assigned two officers to the program, and said the databases helped, but only two or three people were arrested as a result. He said he decided to withdraw over the summer after federal officials asked him to expand the officers' duties to detaining immigrants for deportation, transporting detainees, and having police testify in immigration cases.
Houston's Mayor Bill White has also decided to back off of a proposed 287g agreement after being accepted into the federal program, in another victory for advocates for public safety and immigrant rights. However, he is still open to participating in the Secure Communities program which has less oversight than the 287g program, and is harder to track as it does not necessitate formal Memorandums of Agreement with the federal government. Legislators can take proactive stances against such intrusive and unnecessary policies by passing bills to encourage victims and witnesses of crime, particularly those suffering from domestic violence, to come forward without fear of police inquiry into their immigration status.

A Negative Lesson from Maricopa County: Local law enforcement have taken a lesson in what not to do from Arizona's Maricopa County, where one sheriff has flagrantly violated civil rights and liberties under the guise of immigration enforcement. The Department of Homeland Security's newly revised 287g agreement with Maricopa County's infamous Sheriff Joe Arpaio finally curtails his dubious authority to conduct wide-ranging "street sweeps" of entire communities. Arpaio has used his power to terrorize neighborhoods and engaged in massive racial profiling, resulting in a track record of over 2700 lawsuits -- 50 times as many prison-related suits as New York, Los Angeles, Chicago, and Houston combined -- costing the county over $40 million. Moreover, a local newspaper's investigative series found that Arpaio's single-minded focus on immigration shortchanged the general public safety and resulted in slower response times to emergency calls and decreased arrests. The revised agreement comes shortly after the Homeland Security Advisory Council (HSAC) Southwest Border Task Force, a government body, recently recommended that the federal Department of Homeland Security scale back the 287g initiative that allows local authorities to enforce the country's immigration law.

Better Solutions on Community Policing: At a time of severe budget cuts, local police officials can ill afford to divert their attention from major criminals and abrogate the trust that residents place in them. Smart, effective policies like Hawaii's HB2140 which protects undocumented victims of crime or the 2007 Oregon Revised Statutes 181.850, which prevents local police from using agency resources to pursue immigrants whose only crime is being out of status, will help protect the right of public safety for all communities and prevent racial profiling, unnecessary deportations of immigrants for minor offenses, and separation of immigrant families.