NC Gov. Easley hearings surprise: Republicans also failed to report campaign flights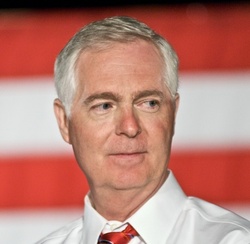 Updated 9:39 am 10/30/09
In North Carolina, the
state hearings into former Gov. Mike Easley's (D) campaign finances
have generated a media frenzy of wall-to-wall coverage. But somehow,
the media has largely missed
one of the biggest stories coming out of the State Board of Elections inquiry: Explosive testimony yesterday by a former IRS investigator that three Republican candidates for governor also failed to disclose dozens -- perhaps hundreds -- of donated campaign flights in 2004 and 2008, the very charge that helped launch the investigation into Easley.Facing South has obtained a copy of the affidavit filed to the board by Anthony Asbridge, an accountant who for 22 years was a Special Agent with the Internal Revenue Service.
In the document, Asbridge reveals that three Republican gubernatorial candidates -- Patrick Ballantine, Fred Smith and Bill Graham -- flew on private aircraft for flights that were either confirmed or likely campaign stops across the state, but none of the flights appear on their campaign finance reports.
The debate over in-kind services like flights given to candidates has been a focal point of the Easley hearings this week. Election law requires that such gifts be disclosed in campaign finance reports. An
influential series in the Raleigh News & Observer
into Easley's supposed abuse of "executive privilege" this spring opened by detailing 25 unreported flights by Easley that "
skirted the law
."
But Asbridge's affidavit suggests that Easley was far from alone:
* BALLANTINE FOR GOVERNOR:
State legislator
Patrick Ballantine
was the Republican nominee for govenor in 2004. The affidavit states that "Patrick Ballantine, on or about July 27, 2004, conducted an eight (8) city campaign tour by airplane, visiting, among others, the town of Wilmington, Manteo, and Greenville." However, Asbridge states:
I have examined the reports immediately preceding the subsequent to the flight and do not see any reported expenditure or in-kind contribution which would appear to report the expense for such air travel. I have also examined the reports of the North Carolina Republican Party for the same period and found no such expenses.

* FRED SMITH FOR GOVERNOR 2008 COMMITTEE:
Fred Smith
was a Republican candidate for governor in 2008, when he lost in the primaries. According to the affidavit:
Mr. Smith, during the course of his candidacy, announced his intention to visit each of the one hundred (100) counties in the State, and, in news accounts, he claimed to have done so. He also indicated in statements contined in news accounts that he traveled from his home in the Clayton, North Carolina area to manhy of these events so as to be able to return home in the evening, utilizing a Cessna Citation, which he had purchased.

Even if a candidate personally owns the plane, it still must be reported. But when Asbridge examined Smith's campaign records, he could "find no report of any payment for air travel or any in-kind contribution by Mr. Smith relating to such air travel."
Digging through official flight records, Asbridge found 106 flights made by Smith's plane between March 2007 and February 2008 -- flights made during the height of Smith's campaign. However, because they weren't properly reported, it's unclear which flights were directly used for campaign activities.
* GRAHAM FOR GOVERNOR COMMITTEE, INC.:
Salisbury attorney
Bill Graham
was also a GOP candidate for governor eliminated in the 2008 primaries. Investigator Asbridge found over 150 flights made by Graham on a private Beech aircraft -- at least partially owned by Graham -- between January 2007 and May 2008.
Yet an examination of Graham's campaign records finds "no report of any disbursement for the payment of air travel ... nor any report of any in-kind contribution" for the flights.
Asbridge's affidavit raises a larger question: How did the media, which relentlessly singled out Easley's activities as a uniquely dangerous example of "
executive privilege
," political corruption and
personal arrogance
, fail to discover or report on widespread evidence that other candidates were engaging in the same practices?
Tags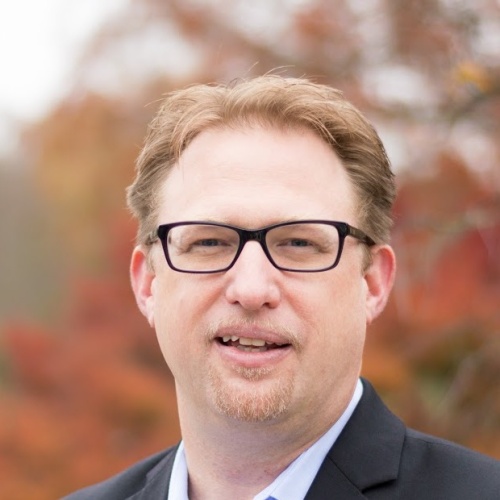 Chris Kromm is executive director of the Institute for Southern Studies and publisher of the Institute's online magazine, Facing South.