SOUTHERN POLITICS: 5 key races to watch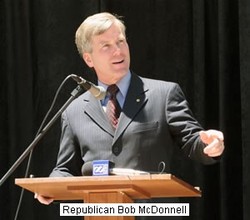 Has it really been a year since the 2008 elections? Compared to those heady and historic days, today's off-year elections are destined to be a let-down. But here are five key races in the South that could help give us a sense of the region's and country's political temperature:
VIRGINIA GOVERNOR:
For months this was the big race to watch. Now, with Republican Bob McDonnell widely expected to trounce Democrat Creigh Deeds, it's all about spin: How did
Deeds come undone
? What does it say about the mood of Virginia voters?
538.com thinks
the national mood hurt Deeds, but also says
governor races aren't a good barometer
of political trends. Democrats wonder why Deeds backed away from progressive positions on
health care
, energy and the Employee Free Choice Act.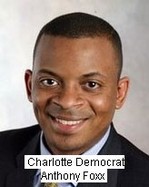 CHARLOTTE MAYOR:
The
toss-up battle
in this key economic center will measure how well
the state's blue turn
is holding up post-2008, and whether changing demographics will continue to favor Democrats. Democrat Anthony Foxx could be the first African-American mayor in the city in 22 years. Republican city councilman John Lassiter has a base in the business-friendly white neighborhoods of South Charlotte. Stay tuned.

ST. PETERSBURG MAYOR:
Another toss-up
in another swing state. Democrat Kathleen Ford and Republican Bill Foster are both lawyers and both city council members. Ford's campaign has been more grassroots, although Foster has gained the support of the Glenn Beck-inspired
Pinellas Patriots
, which may reveal how much political clout the tea party crowd can muster.

HOUSTON MAYOR:
It's going to be a Democrat in
the fifth-fastest growing city in the country
, but which one? The Swing State Project says it's down to wealthy Democratic city councilman Peter Brownand Democratic City Controller
Annise Parker
, who is making history as the city's first competitive openly gay candidate. Expect a run-off between the two.

MIAMI MAYOR:
Obama might have
won Miami-Dade County with 57.8% of the vote
, but this year's mayoral race is between two Republican city commissioners:
Tomas Regaldo and Joe Sanchez
. It may come down to baseball: Regaldo fought to kill a deal to
build the Florida Marlins a new stadium in Little Havana
with taxpayer money; Sanchez supported it. Unions are throwing their support to Regaldo, especially given Sanchez' plans to close the city's $60 million budget hole by cutting city worker pensions.
For good analysis of these and other races, see the
Swing State Project
.
Tags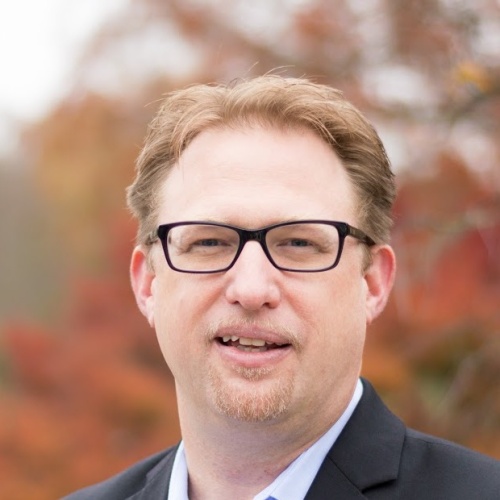 Chris Kromm is executive director of the Institute for Southern Studies and publisher of the Institute's online magazine, Facing South.