'Mercenary trade association' to meet in Miami on post-quake Haiti opportunities

An industry group representing private security firms will meet in Miami next month to discuss business opportunities for its members in post-earthquake Haiti, deepening concerns among some observers about the growing privatization of disaster assistance.
The International Peace Operations Association --
labeled the "mercenary trade association"
by journalist and Blackwater/Xe watchdog Jeremy Scahill -- is co-sponsoring the March 9 and 10 gathering with Global Investment Summits, a London-based company that
describes itself
as "a provider of business summits that transcend the boundaries of the traditional conference model" with a focus on "the promotion of trade and investment within countries that are vast in economic potential."
All profits for the event -- titled
"Haiti: Resources for Reconstruction and Humanitarian Assistance"
-- will go to benefit the
Clinton Bush Haiti Fund
. Former presidents Bill Clinton and George W. Bush have been invited to take part in the conference, along with representatives of the World Bank, International Monetary Fund and nongovernmental organizations including the American Red Cross and Save the Children.
The IPOA was founded in April 2001 to support the growing private military industry. Blackwater -- the troubled North Carolina-based private military firm now known as Xe -- was a member of the group until 2007,
leaving after the association launched an investigation
into a massacre of unarmed civilians in Iraq by Blackwater guards. Current member companies include DynCorp International and Triple Canopy, both based in Virginia.
IPOA Director Doug Brooks
told the Inter Press Service
that the first contacts his member companies got in Haiti were from journalists looking for security services:
Likewise, the private military contractor, Raidon Tactics, has at least 30 former U.S. Special Operations soldiers on the ground, where they have been guarding aid convoys and providing security for "news agencies," according to a Raidon employee who told IPS his company received over 1,000 phone calls in response to an ad posting "for open positions for Static Security Positions and Mobile Security Positions" in Haiti.

Naomi Klein, author of
"The Shock Doctrine: The Rise of Disaster Capitalism,"
told IPS that "Haiti doesn't need cookie cutter one-size fits all reconstruction, designed by the same gang that made same such a hash of Iraq, Afghanistan and New Orleans -- and indeed the same people responsible for the decimation of Haiti's own economy in the name of 'aid.'"
Brooks' responded: "If Scahill and Klein have the resources, the capabilities, the equipment, to go in and do it themselves then more power to them."
But Patrick Elie -- Haiti's former defense minister under Jean-Bertrand Aristide and an advisor to current President René Préval -- shares some of Scahill's and Klein's concerns, telling IPS:
"These guys are like vultures coming to grab the loot over this disaster, and probably money that might have been injected into the Haitian economy is going to be just grabbed by these companies and I'm sure that they are not only these mercenary companies but also the other companies like Halliburton or these other ones that always [come] on the heels of the troops."

* * *

Meanwhile, the international community is promoting a plan to expand Haiti's low-wage garment assembly industry as the road to recovery, with the Obama administration encouraging retailers to buy from Haiti at least 1% of the clothes they sell.
U.S. Trade Representative Ron Kirk
unveiled the initiative
at a recent Las Vegas apparel industry conference, where he was joined by officials from Gap Inc. and North Carolina-based Hanesbrands.
But as a recent
Associated Press story pointed out
, the Haitian garment industry does not necessarily provide a living wage to its workers. It offered the example of Jordanie Pinquie Rebeca, who earns $3.09 for eight hours of work piecing suits that JoS. A. Bank Clothiers will sell for $550 each.
Despite having the very sort of job the U.S. is promoting for Haitians, Rebeca -- who lost her apartment in the earthquake -- sleeps on the street and has little to eat.
Tags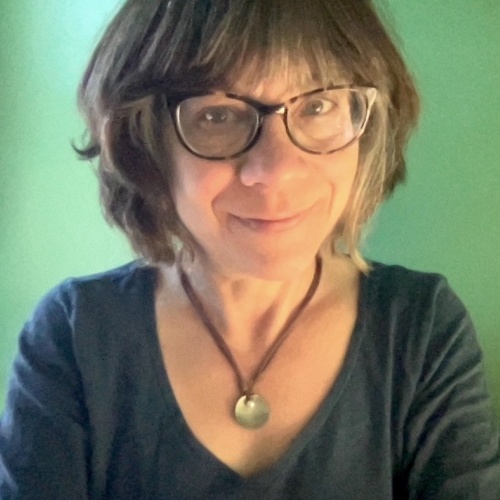 Sue is the editorial director of Facing South and the Institute for Southern Studies.